USDA Study Assures Pork's Food Safety
USDA Study Assures Pork's Food Safety
A study from the U.S. Department of Agriculture's (USDA) Agricultural Research Service (ARS) again confirms that meat and tissue from pigs exposed to two strains of the 2009 novel H1N1 flu virus are free of the virus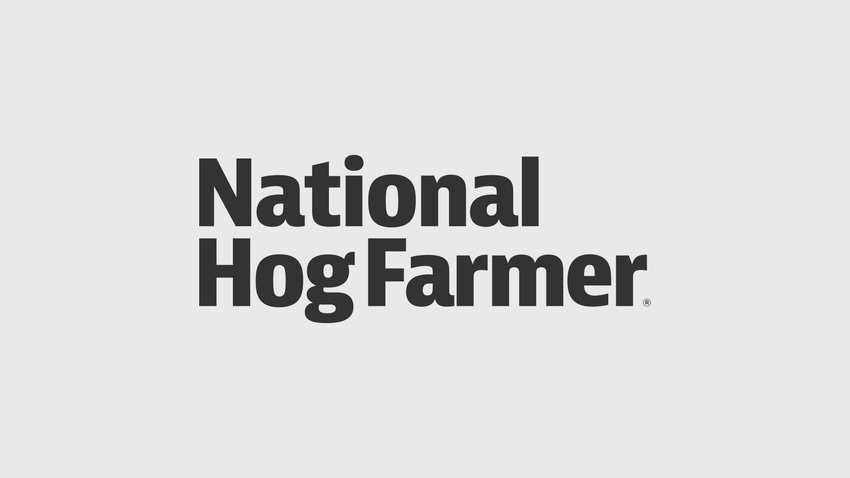 A study from the U.S. Department of Agriculture's (USDA) Agricultural Research Service (ARS) again confirms that meat and tissue from pigs exposed to two strains of the 2009 novel H1N1 flu virus are free of the virus.
The study was conducted at the National Animal Disease Center, part of the USDA National Centers for Animal Health in Ames, IA.
"This research provides additional reassurance for consumers about the safety of pork," says ARS Administrator Edward Knipling in a news release. "The information contained in the study will also benefit customers of U.S. pork products both here and abroad."
In the study, scientists inoculated a group of 30, 5-week-old piglets with the virus to assess their susceptibility to the novel H1N1 virus. Five pigs that were not inoculated served as the control group. The pigs were monitored daily and then euthanized at three, five or seven days after inoculation.
Researchers tested tissue samples of the pigs' lungs, liver, muscle, spleen and other vital organs to look for the presence of the virus. The results showed infected pigs had evidence of upper respiratory disease indicative of influenza, but the virus hadn't spread to any other parts of the body.
The findings about the safety of pork products from pigs infected with the novel H1N1 virus support recommendations of the World Health Organization that pork from hogs infected with the virus is safe to handle or eat, provided basic food safety standards for handling meat are observed.
Go to www.ars.usda.gov/ to learn more.
Subscribe to Our Newsletters
National Hog Farmer is the source for hog production, management and market news
You May Also Like
---