USDA reports throw variety of pitches to producers
USDA reports throw variety of pitches to producers
In spite of supplies, this market is still about demand in general and China in particular.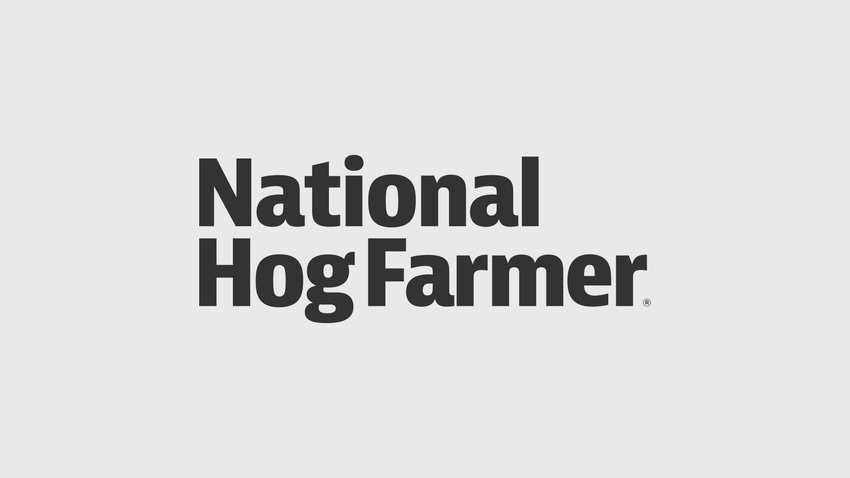 USDA published three reports last Thursday and Friday that are usually of importance to pork producers. Using baseball analogies, here's how I would rate the three.
Thursday's Quarterly Hogs and Pigs Report — USDA's best performance of the week. The situation dealt them the equivalent of a nasty slider and they hit is solidly. We aren't sure where it has landed but it may get through the gap for a stand-up double. That's about all they could hope for in this environment.

Friday's Grain Stocks report — A pretty easy pitch and solid contact. This one won't get much criticism from the sportswriters and won't earn any derision on SportsCenter.

Friday's Acreage report — A swing and a miss without a doubt, but the pitch was a spitball. That's clearly illegal and the umpire has already tossed the pitcher and declared a "do-over." OK, there is no such thing as a "do-over" in the rule book but you get my gist.
Let's start with the easiest. Grain stocks were much as anticipated and, unlike in March, appear to have caused no heartburn. USDA is still having trouble with the feed and residual numbers but what is new about that?
The Acreage report is obviously wrong and there isn't much USDA could do about it at present. We are confident that everyone at the National Agricultural Statistics Service knew they were in a pickle but the only time they have not published the scheduled reports is when funding has been an issue. As we understand it, an act of Congress — literally — would have been required to withhold the Acreage report. Their hands were tied in more ways than one.
The 91.7 million acres is only 1.1 million below the intended acres published in March in spite of the wettest planting season on record. And it didn't help that their friends at the World Ag Outlook Board had already reduced their acreage estimate to 89.8 million in the June World Agricultural Supply and Demand Estimates report. Most everyone expected this and the subsequent announcement that NASS would re-survey key states since what farmers said they would do in the first half of June may be very different from what they actually got done. The scope of the re-survey (14 states, including all of the major ones) was a bit surprising but "in for a dime, in for a dollar" we suppose. The results will be included in the Crop Production and WASDE reports on Aug. 12.
Everything we know about this crop — late planted, far behind schedule, relatively poor conditions — screams higher prices. But we have to remember that stocks are ample and there is a long way to go before the combines start rolling. Planting was a bear to be sure, but will the news get any more negative for corn prices, especially with the re-survey pending? Think this through and talk it over with your marketing adviser. Where would today's prices put you on costs for the next year? If the answer is "competitive," you should do something even if that falls short of everything.
As of the Hogs and Pigs report, I was pleasantly surprised. The national numbers from the report appear in Figure 1. USDA had been dealt a tough situation with the bunching of hog marketings in June. Whether the survey found that bunching directly or the staff at NASS used a little "discretion" really doesn't matter. What matters is that the report made sense and, we think, provides us useful information that, at least for now, cannot be easily refuted.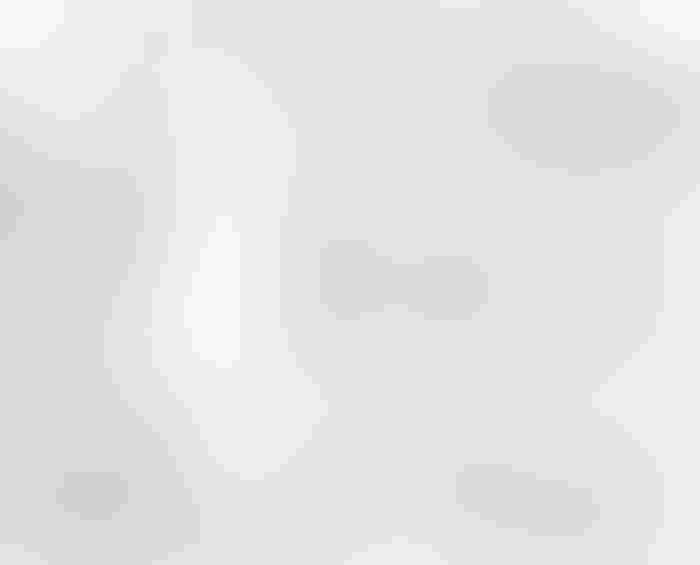 First, hog inventories came in reasonably close to pre-report estimates. Not that those estimates are foolproof, but I still think they are important in gauging market sentiment. The breeding herd was not as large as anticipated but it is still 90,000 head larger than last year and increased by 61,000 since March. That is a lot of growth even if it is smaller than analysts had predicted. See Figure 2.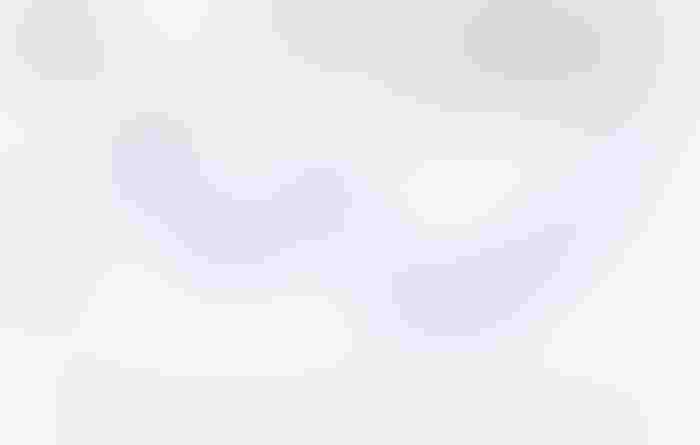 The market hog inventory continued to grow along the post-porcine epidemic diarrhea virus growth trend (Figure 3). Lighter-weight inventories were within 1% of pre-report figures but the 180-pound-and-over number, 13.059 million head, was up a whopping 7.5% from last year and was 3% larger than anticipated by the analysts. Trouble is, of course, that June slaughter is up over 9% from last year!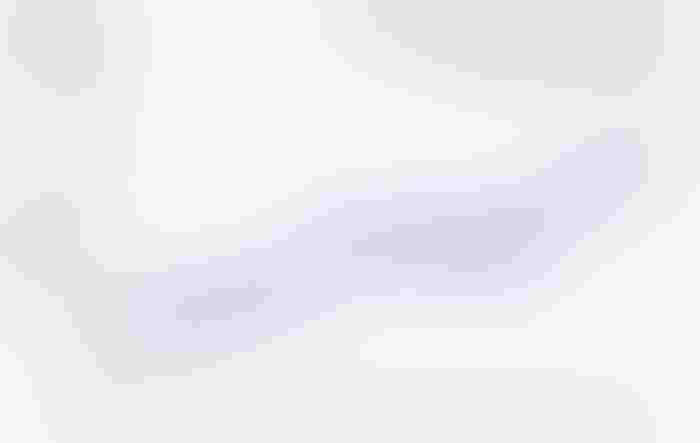 I think the surveyed analysts, like me, didn't expect USDA to find this increase in the survey data or fudge it higher to fit slaughter. I am impressed that USDA did one or the other or both because they very well got the number about right. I expect slaughter to be closer to last year the next three weeks, a time period that should take care of all of those 180-plus pigs. The actual year over year slaughter change for the seven weeks could come out pretty close to USDA's 7.6%.
USDA's farrowing intentions continue to look low relative to the breeding herd and recent performance. I'm not sure why this continues to happen, but it does so the trade can account for it I think.
The other somewhat shocking number was the 11.0 for March-May pigs save per litter. That is the first time for an 11 in that spot and it represents a 3.5% increase from last year, much larger than analysts and the recent trend would have suggested. We think the reason is simple: porcine reproductive and respiratory syndrome. Or, more accurately, lack thereof. The University of Minnesota's Morrison Swine Health Monitoring Project has indicated PRRS's incidence in its nearly 3 million sow sample has been about 40% lower than last year since January. I've been trying to calculate the impact of the reduction for a few weeks, but it appears USDA caught it in this survey. Put in another perspective, the 3.108 million litters farrowing in March-to-May produced 1.15 million more pigs than they would have with last year's average litter size.
While the report passes logical muster, it is still a bit bearish. It increases my forecast of the second half 2019 slaughter by 1 to 1.5% relative to March, putting second-half slaughter over 4.4% larger than last year. Add in an upward adjustment to weights due to that past month and its long tail and second half pork production will be up slightly more than 5.5%. For the year, we now have slaughter up 4% and production up 5.1% with part of those increases attributable to an additional slaughter day this year. That day comes in the third quarter, so it contributes to the year-on-year growth in that quarter as well.
Based on this report and trend growth of productivity variables, we have 2020 slaughter up 2.2% and production up 2.9% from 2019.
What does this mean for prices? We think it is a slow downtrend to year's end based on 12% export growth in Quarter 3 and 20% growth in Quarter 4. Those are very robust numbers that clearly assume China will finally be in our market. We have maintained all along that China's African swine fever situation would have its impacts in the second half of 2019. Until today, we could say "just wait and see!" We hope the waiting is near an end and we'll see real results. These growth rates will be necessary to hold monthly average producer-sold net prices in the $70s through year-end.
In spite of supplies, this market is still about demand in general and China in particular.
Have a great Independence Day holiday! Please take time this year to actually read the Declaration of Independence, preferably aloud before anyone can have a burger or hot dog! It is a remarkable, remarkable document.
Comments in this column are market commentary and are not to be construed as market advice. Trading is risky and not suitable for all individuals
.
Source: Steve Meyer, who is solely responsible for the information provided, and wholly owns the information. Informa Business Media and all its subsidiaries are not responsible for any of the content contained in this information asset.
Subscribe to Our Newsletters
National Hog Farmer is the source for hog production, management and market news
You May Also Like
---