USDA Launches First-Ever Round of Farm to School Grants
USDA Launches First-Ever Round of Farm to School Grants
The U.S. Department of Agriculture announced  today the recipients of the first-ever round of Farm to School Grants.  The awards span 68 projects in 37 states and the District of Columbia and total $4.5 million in funding.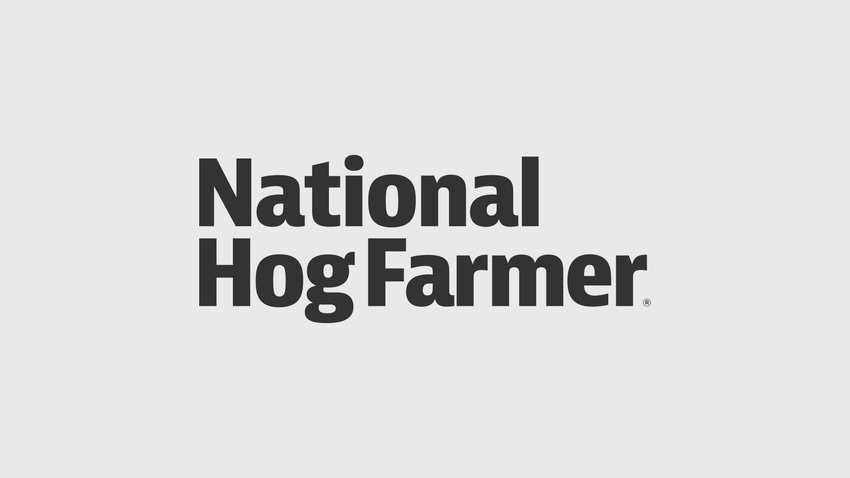 The U.S. Department of Agriculture announced  today the recipients of the first-ever round of Farm to School Grants.  The awards span 68 projects in 37 states and the District of Columbia and total $4.5 million in funding. 
"By increasing purchases of local farm products, schools provide lucrative market opportunities for farmers and ranchers, expand access to fresh foods for schoolchildren, and stimulate community economic development," explains Helen Dombalis, program policy associate.  "The Farm to School Grants are a crucial step, and must be combined with legislation in the Farm Bill, in order to fully realize the economic potential of farm to school programs."
The Farm to School Grant Program provides competitive grants to schools, nonprofits, state and local agencies, agricultural producers and Indian tribal organizations to increase local food procurement for school meal programs and to expand educational agriculture and gardening activities.
There are two types of awards: planning grants for doing the homework needed in advance of starting a farm to school program and implementation grants to start or advance an existing program.  The National Sustainable Agriculture Coalition (NSAC) worked with the National Farm to School Network and other partners to win a total of $40 million in mandatory funding for the new program in the Healthy, Hunger-Free Kids Act of 2010.
In this first round, three NSAC member organizations received implementation grants.
The Community Alliance with Family Farmers (CAFF) received a two-year $100,000 grant to launch the Sonoma County Farm to School Program.  Exemplifying the community engagement that farm to school programs foster, the comprehensive project will be conducted in partnership with the county's Department of Health Services and Santa Rosa City School, among others. 
Notes Diana Abellera, CAFF Regional Food System director, "After nearly a decade of working on farm to school programs, we are thrilled to now have the resources to build a sustainable program that can benefit students and growers across the entire county as a result of institutional and systemic changes."
Based in Milwaukee, Growing Power received a grant for $99,868 for its project Farm Fresh to Milwaukee PublicSchools.  The project will not only provide children with curriculum‐based education on urban sustainable food systems, but will also facilitate procurement of more locally produced food for the state's largest public school system, of which 82.6% of the student population is low-income.
Michigan Land Use Institute (MLUI) received $100,000 over two years for implementing its project Scaling Up:Healthy Kids & Thriving Farms.  A highly collaborative project, other partners include schools in eight districts, a group of farmers eager to meet school needs, the region's Intermediate School District, Michigan State University Extension, and other committed community partners in the Northwest Michigan Food & Farming Network. 
Explains MLUI Senior Policy Specialist Diane Conners, "The grant fills crucial gaps in northwest Lower Michigan.  It will provide important lessons for rural farm to school programs nationwide by showing how rural districts can collaborate with each other, community partners, farmers, and other supply chain partners to scale up local food procurement."
As of 2010, every state in the United States has at least one farm to school program, however, the exact number of programs is currently unknown.  A new Farm to School Census being administered by USDA will soon reveal this much-needed data.  With over 14,000 school districts throughout the country, there are many communities still to benefit from farm to school programming. 
Today's awards – 32 planning and 36 implementation grants – will reach over 3,200 schools serving 1.75 million American school children.  Demonstrating the demand for farm to school programs and the eventual need for additional funding for the grant program, USDA received 365 applications – 230 for implementation grants and 135 for planning grants – but is only able to fund a total of 18.6 percent of proposed projects.
Along with its farm to school advocacy in the 2010 Child Nutrition Reauthorization, NSAC is calling on Congress to further farm to school programming through the farm bill.  Included in the Local Farms, Food, and Jobs Act, NSAC proposes flexibility in commodity programs that would enable more local food procurement in school meal programs.
While the Senate-passed bill includes a more general farm to school pilot program, the House Agriculture Committee-passed bill specifically authorizes schools with low annual commodity entitlement values to start making their own food purchases, provided USDA determines this would yield reduced administrative costs.  Additionally, the House bill would create demonstration projects in at least 10 schools to test alternatives to USDA food distribution through farm to school procurement models.
The National Sustainable Agriculture Coalition is a grassroots alliance that advocates for federal policy reform supporting the long-term social, economic and environmental sustainability of agriculture, natural resources, and rural communities.
Subscribe to Our Newsletters
National Hog Farmer is the source for hog production, management and market news
You May Also Like
---