USDA forecasts record ag exports for FY '22
USDA forecasts record ag exports for FY '22
Legislative Watch: Vietnam to reduce tariffs on pork, corn and wheat; Hours-of-service exemption extended; Product of the USA label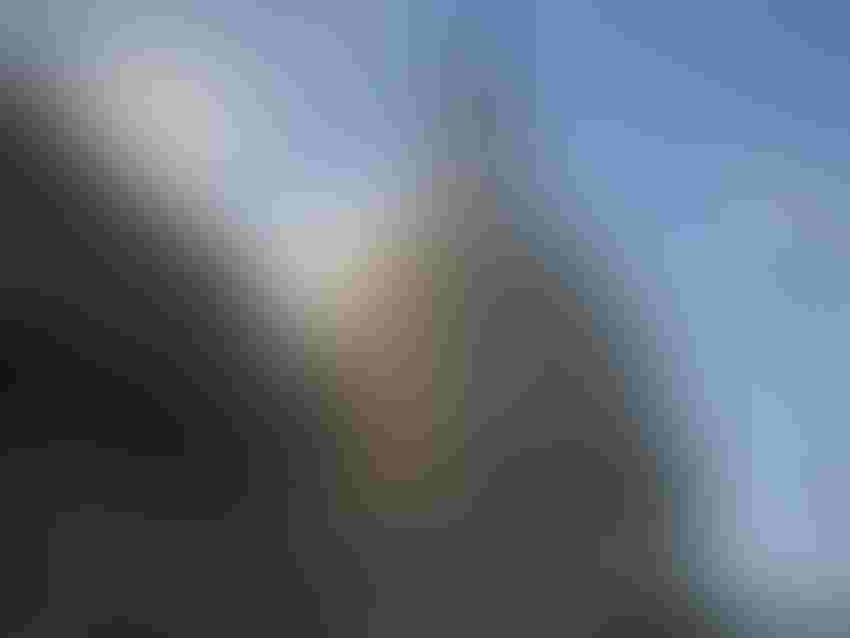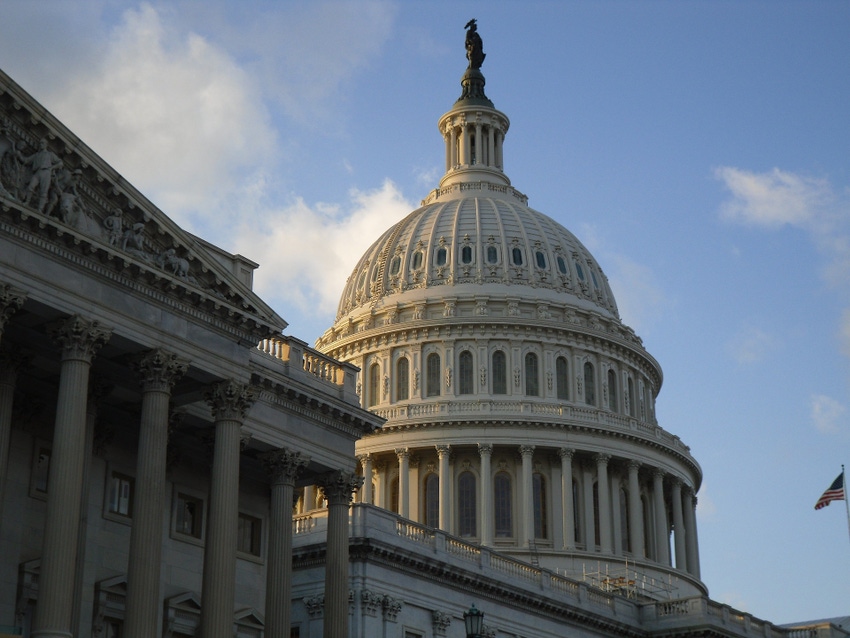 USDA is forecasting a record $177.5 billion in U.S. agricultural exports for fiscal year 2022, according to USDA's Economic Research Service's (ERS) latest quarterly "Outlook for U.S. Agricultural Trade." ERS expects higher export values for soybeans, cotton and horticulture products. 
The forecast for FY '21 is $173.5 billion, an increase of $9.5 billion over the previous forecast.  This is due to higher livestock, poultry and dairy exports. The FY '21 exports are estimated at $17 billion higher than the previous record in 2014.
Secretary of Agriculture Tom Vilsack said, "As we work to build back better, exports remain a vital engine spurring growth in the U.S. economy. America's farmers, ranchers and processors are the world's best and global demand for their products is a testament to their quality, safety and commitment to sustainability and has led to a projected new record in U.S. agricultural exports."
Projections for FY '22 U.S. agricultural exports include:
China - $39 billion in exports. This is $2 billion higher than FY '21 because of higher soybean prices and strong demand for cotton, sorghum and poultry products.

Canada - $23.8 billion in exports.

Mexico - $22.3 billion in exports.

Livestock, dairy and poultry - $400 million higher due to growth in dairy and poultry products.

Pork - $7.1 billion, down $100 million compared to FY '21 as "U.S. products face headwind in China."

Beef - exports forecast $100 million down to $8.3 billion on lower exportable supplies.

Grain and feed - down $1 billion due to expected lower corn exports

Oilseeds and oilseed products - $43.5 billion which is a new record.

Cotton - $6.8 billion in exports, highest in over a decade. 

Agricultural imports - $159.5 billion.
This report reflects ERS's decision to use the World Trade Organization's (WTO) definition of agricultural products. This means including commodities such as ethanol, distilled spirits and tobacco products. Rubber will no longer be included in the report.  
USDA estimates that every $1 billion in U.S. agricultural exports stimulates another $1.14 billion in domestic economic activity.
Vietnam to reduce tariffs on pork, corn and wheat
As a result of Vice President Kamala Harris' visit to Vietnam, the White House announced that Vietnam plans to reduce import tariffs on U.S. pork products, corn and wheat. Vietnam is the seventh-largest market for U.S. agriculture.
A White House fact sheet said that U.S. farmers would have greater access to markets in Vietnam as a result of Vietnam's "positive consideration of our proposal to reduce Most Favored Nation (MFN) import duties on corn, wheat and pork products." 
No details on the agreement have been released. 
Hours-of-service exemption extended
The exemption from hours-of-service (HOS) requirements for livestock haulers has been extended until November 30 by the Federal Motor Carrier Safety Administration. 
Current HOS rules allow for 11 hours of drive time for livestock haulers and 14 hours of on-duty-time, followed by 10 hours of rest. 
The National Cattlemen's Beef Association in pushing for an HOS exemption said livestock haulers need flexibility for the "well-being of livestock during hauls, and to keep grocery stores stocked with beef during the continued disruption of COVID-19."
Product of the USA label - Senator Mike Rounds, R-S.D., has introduced the "USA Beef Act" which would limit the use of the "Product of USA" label for beef products that are born, raised, and slaughtered in the U.S. 
Rounds said, "It's pretty simple – only beef born, raised and slaughtered in the United States should receive the 'Product of USA' label. As I continue to work with my colleagues on re-establishing mandatory country of origin labeling, we must fix the current labels to protect consumers and producers.
He added, "Consumers deserve to know where their beef comes from and accurate, transparent labeling supports American farmers and ranchers. It's long past time we fix this once and for all."
The bill is cosponsored by Senators John Barrasso, R-Wyo., Cory Booker, D-N.J., Bill Hagerty, R-Tenn., John Thune, R-S.D., Cindy Hyde-Smith, R-Miss., Cynthia Lummis, R-Wyo., and Steve Daines, R-Mont. Representative Matt Rosendale, R-Mont., is introducing companion legislation in the House of Representatives.
USDA is currently conducting a review of the "Product of the U.S." label. The National Cattlemen's Beef Association earlier filed a petition which proposes the elimination of the "Product of USA" label and the creation of a new "Processed in USA" label.
In 2009, USDA implemented country of origin labeling (COOL) regulations requiring meat products be labeled where the animal was born, raised, and processed. Canada and Mexico filed a WTO case against the U.S. regarding beef and pork products arguing it discriminated against their product. In 2015, the WTO ruled against the U.S.'s appeal to maintain mandatory COOL.
The challenge for Congress and USDA in dealing with this labeling issue is the WTO ruling still stands and Canada and Mexico maintain the right to level over $1 billion in duties against U.S. products if they believe a new label would violate the WTO. 
Subscribe to Our Newsletters
National Hog Farmer is the source for hog production, management and market news
You May Also Like
---