USDA estimates drop in 2023 net farm income
USDA estimates drop in 2023 net farm income
Legislative Watch: Lower crop, livestock revenue; A-PLUS Act; feral swine protection; House Ag Committee organizes.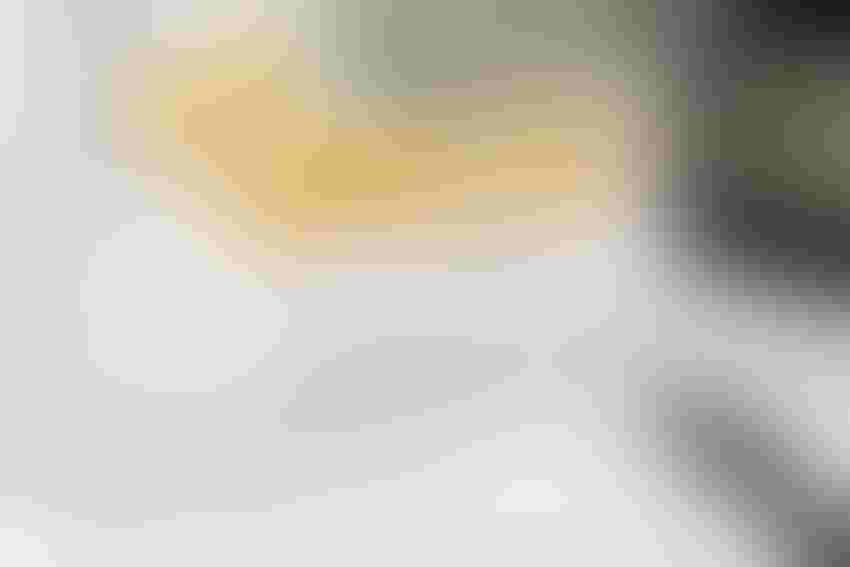 The USDA's Economic Research Service is estimating that net farm income for 2023 will drop by 15.9% because of lower crops and livestock revenue, lower government payments, and high production expenses. 
Net farm income is estimated at $136.9 billion for calendar year 2023, a decrease of $25.9 billion compared to $162.7 billion in 2022. According to ERS, even with this decline, net farm income this year will still be above the 20-year average (2002-2021) of $108.1 billion when adjusted for inflation. 
Net cash farm income is estimated at $150.6 billion, a decrease of $39.4 billion or 20.7% compared to 2022. According to ERS, net cash farm income "encompasses cash receipts from farming as well as cash farm-related income (including government payments) minus cash expenses. It does not include noncash items-including changes in inventories, economic depreciation and gross imputed rental income of operating dwellings-reflected in the net farm income measure."
Cash receipts from the sale of agricultural commodities are estimated at $519.9 billion in 2023, a decrease of $23.6 billion or 4.3 percent.  Crop receipts are estimated to decline by $8.9 billion or 3.1 percent, led by lower receipts for soybeans and corn. Total animal/animal products are expected to decline by $14.7 billion or 5.7 percent with declines in receipts for milk, eggs, broilers and hogs. 
Lower direct government payments are estimated to drop by $5.4 billion or 34.4% compared to 2022. This is because of lower supplemental and ad hoc disaster assistance. 
Total production expenses are forecast at $459.5 billion, or an increase of 4.1 percent compared to last year. Interest expenses and livestock/poultry purchases are expected to increase and fertilizer expenses are estimated to decline by $1.5 billion.  
Legislation would allow auction owners to invest in processing
The "Amplifying Processing of Livestock in the United States" (A-PLUS) Act would allow livestock auction owners to invest in meat packing companies. The legislation was introduced by Representatives Dusty Johnson (R-SD) and Mark Alford (R-MO). 
The legislation would only allow ownership in companies that slaughter less than 2,000 head per day and less than 700,000 head per year of cattle and sheep and less than 10,000 head per day or less than 3 million head per year of hogs. The limitation would exclude investment in the 10 largest meatpackers in the United States.
The Packers and Stockyards Act currently prohibits livestock auction owners from investing in meat packing companies.
Need to extend Feral Swine Eradication Program
Representative Monica De La Cruz (R-TX) has introduced legislation to extend the federal government's feral swine eradication program for an additional five years. The program was established under the 2018 farm bill. The program is for feral swine removal, restoration efforts and aid to producers for feral swine control efforts.
De La Cruz said, "Farmers and ranchers in South Texas and across the United States know the threat posed by wild hogs. These animals damage crops, hurt livestock, damage property, pollute the water and pose a risk to pets and people. Texas is flooded with swine that have no natural predator besides humans. That is why I've introduced this bill. We have to protect our farmers and ranchers in Texas from this predator ravaging our lands."
It is estimated there are 6.9 million feral swine in the United States
House Ag Committee organizes
The House Agriculture Committee organized this week for the 118th Congress. Subcommittees were reorganized, and Chairman Glenn "GT" Thompson named the chairs of the subcommittees while Ranking Member David Scott (D-GA) named the ranking members of the subcommittees. 
The subcommittee chairs and ranking members are:
General Farm Commodities, Risk Management and Credit - Representatives Austin Scott (R-GA), chair, and Shontel Brown (D-OH), ranking member. Jurisdiction will include commodity policy, crop insurance, Farm Service Agency (FSA) credit programs and oversight of FSA and the Risk Management Agency.

Forestry – Representatives Doug LaMalfa (R-CA), chair, and Andrea Salinas (D-OR), ranking member: U.S. Forest Service, federal and private forest lands, forest management. 

Conservation, Research and Biotechnology – Representatives Jim Baird (R-IN), chair, and Abigail Spanberger (D-VA), ranking member: oversight of the Natural Resources and Conservation Services, conservation programs administered by NRCS and FSA, research and biotechnology policies.

Nutrition, Foreign Agriculture and Horticulture – Representatives Brad Finstad (R-MN), chair, and Jahana Hayes (D-CT), ranking member: agricultural export programs, U.S. food aid initiatives, Supplemental Nutrition Assistance Program, marketing and promotion programs for fruits, vegetables and other specialty crops.

Livestock, Dairy and Poultry – Representatives Tracy Mann (R-KS), chair, and Jim Costa (D-CA), ranking member: livestock, dairy, and poultry markets; dairy programs; Packers and Stockyards Act; processing; and animal health.

Commodity Markets, Digital Assets and Rural Development – Representatives Dusty Johnson (R-SD), chair, and Yadira Caraveo (D-CO), ranking member: rural energy and development programs, digital commodity markets, Commodities Futures Trade Commission and derivatives markets.
Subscribe to Our Newsletters
National Hog Farmer is the source for hog production, management and market news
You May Also Like
---