USDA Considers Easing Import Restrictions on Mexican Pork
USDA Considers Easing Import Restrictions on Mexican Pork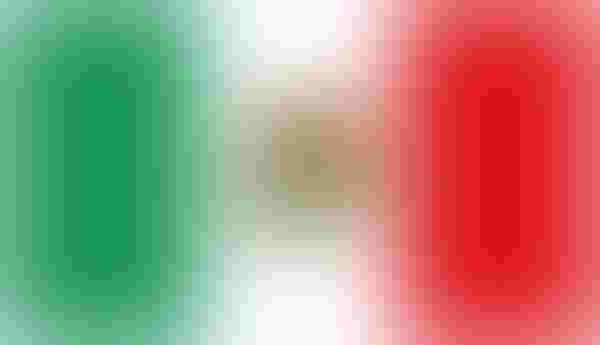 The public has 60 days to comment on a proposed U.S. Department of Agriculture (USDA) rule that would relax import restrictions on importation of pork and pork products from Mexico. These restrictions were originally put in place to prevent pigs with swine fever from coming to this country.
The Hill reports USDA said Monday it is looking to establish new safeguards for Mexican farmers that raise and slaughter pigs, which are intended to limit the spread of swine fever among pigs. Farmers that follow these proposed rules would be allowed to export pork to the U.S.
The rule is outlined at the Federal Register website here. Comments can be made until Sept. 29, 2014.
"Swine fever is a highly contagious disease that is spread amongst pigs, which can die from it in as little as 15 days. The USDA has rules in place to prohibit or restrict the import of Mexican pork, which are intended to prevent the disease from spreading to pigs in the U.S.
But the USDA is considering exemptions for farmers in some Mexican states that follow the agency's new sanitary and biosecurity requirements.
"We would also provide safeguards against commingling of the swine and the pork and pork products with animals and products that do not meet our proposed requirements," the agency wrote. 
Furthermore, these Mexican farms would be subject to USDA inspections.
"This proposed rule would relieve some restrictions on the importation of pork and pork products from Mexico while continuing to protect against the introduction of classical swine fever into the United States," the agency wrote."

Read more at The Hill website here.
Subscribe to Our Newsletters
National Hog Farmer is the source for hog production, management and market news
You May Also Like
---