USDA building a wall against African swine fever
USDA building a wall against African swine fever
If ASF is detected in a hog facility here, USDA chief veterinarian Jack Shere says the first step is to quarantine the herd.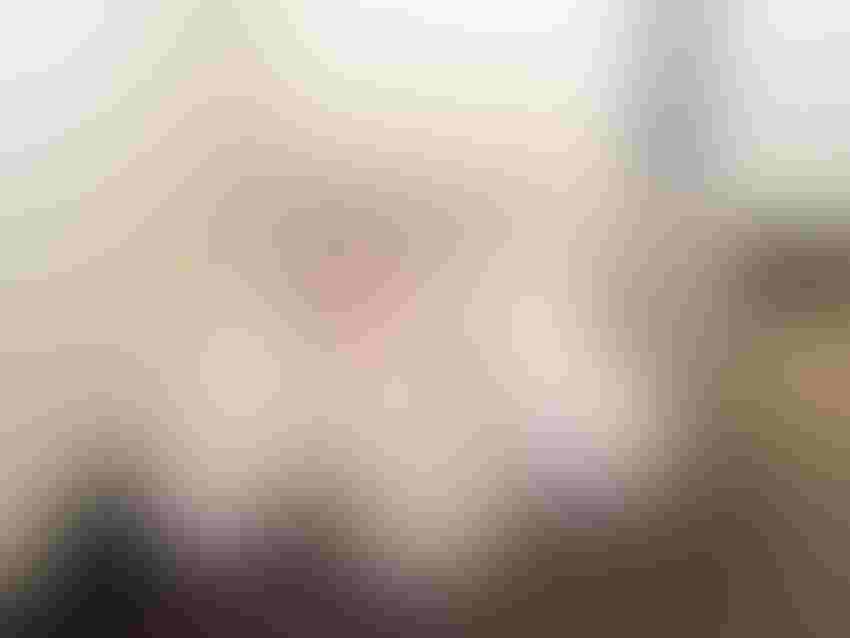 Early detection of pigs with symptoms of African swine fever is crucial. Piling can occur when pigs have a fever, a common symptom of ASF.
Plum Island Animal Disease Center
Source: USDA
With the continued spread of African swine fever across hog facilities in China and into Eastern Europe, Greg Ibach, USDA's undersecretary for marketing and regulatory programs, says the department is bumping up efforts to keep this viral swine disease out of the United States.
"Concern about African swine fever has been elevating," Ibach says. "We have upped our surveillance at the border in cooperation with Customs and Border Protection."
Earlier this month when Hardy, a USDA-trained detector dog and member of the "Beagle Brigade," sniffed out a roasted pig head in luggage at Atlanta's Hartsfield-Jackson International airport, the high level of security captured the nation's attention. While the dog made an important interception, the USDA says it shows why biosecurity efforts such as this are vital in keeping ASF from entering the country.
"It's those type of screenings that we need to have in place to keep it off of North American soil," Ibach says.
The USDA is also actively readying and planning its response, should the disease ever be found in the United States. The department is working with states and industry to test response mechanisms on a regular basis and planning to increase the testing capacity of the National Animal Health Laboratory Network labs for ASF.
"We are working every day to expand our ability to be able to react quickly if the virus would show up in the U.S." Ibach says.
If ASF is detected in a hog facility here, USDA chief veterinarian Jack Shere says the first step is to quarantine the herd.
"We would immediately quarantine the herd, stop movement of all in contact or localized animals. If there were movements from that herd, we would trace those animals out and stop movements of those animals also, so we could control or stop the spread of the disease as quickly as possible," Shere says. "If it was widespread, we may be looking at a national stop movement for up to 72 hours to find out where the animals that were diseased were moved and how widespread that infection could be, so we can respond without endangering the rest of the herds in the United States."
For those infected facilities, Shere says there would be rapid "depopulation and culling and finding a process to dispose of the carcasses and then we would be back at the facility, cleaning and disinfecting it until the virus was gone."
So far preventive measures have kept ASF out of the United States, but the USDA is asking hog producers to be on full alert. Quick detection is key to preventing disease spread. The USDA says it's important to immediately report unusual mortalities or other problems to state or federal animal health officials so that a disease investigation and appropriate testing can occur.
Subscribe to Our Newsletters
National Hog Farmer is the source for hog production, management and market news
You May Also Like
---