USDA announces food supply chain framework
USDA announces food supply chain framework
Legislative Watch: Republicans call plan wishful thinking; moratorium on agribusiness mergers proposed; call for tariff relief; farm bill hearing.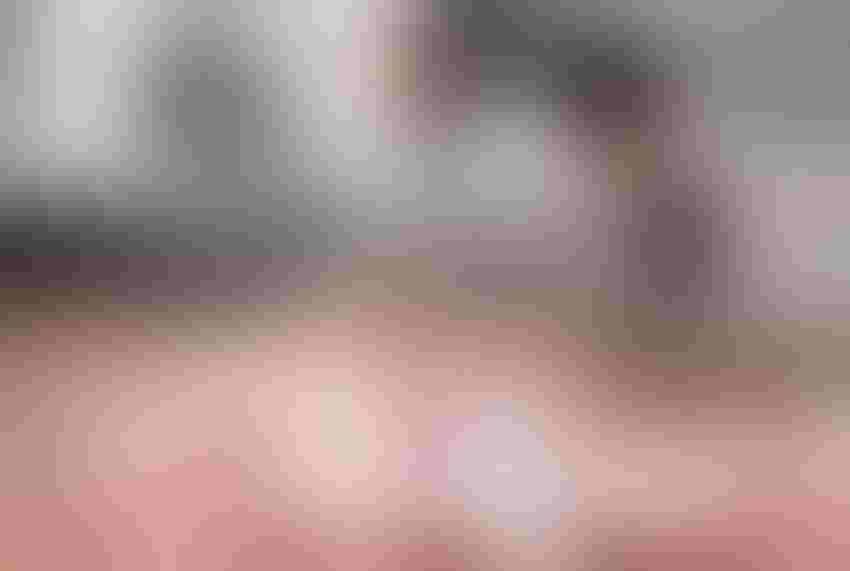 Secretary of Agriculture Tom Vilsack announced the administration's Food System Transformation framework in which USDA would be spending over $2.0 billion to improve the nation's food system to create better markets that would benefit both consumers and producers. The U.S. food system has been strained because of the COVID pandemic, supply chain disruptions and the war in Ukraine. The framework addresses every aspect of the food supply chain. 
Secretary Vilsack said, "The pandemic and ensuing inflation caused by supply chain disruptions and Putin's war against Ukraine underscores the difficulty of providing healthy and nutritious food for all when markets are disrupted."
The goals of the Food System Transformation framework include:
Building a more resilient food supply chain that provides more and better market options for consumers and producers while reducing carbon pollution.

Creating a fairer food system that combats market dominance and helps producers and consumers gain more power in the marketplace by creating new, more and better local market options.

Making nutritious food more accessible and affordable for consumers.
Many of the items in the plan were announced earlier, including the funding of meat processing expansion.
The new investments in the plan include:
Up to $600 million for food supply chain infrastructure not covered by the meat and poultry processing program. 

$400 million to create regional food business centers that will provide coordination, technical assistance and capacity building support to small and mid-size food and farm businesses, particularly focused on processing distribution and aggregation, and market access challenges. 

$300 million for the new Organic Transition Initiative to provide comprehensive support for farmers to transition to organic production. 

Up to $100 million to support development of a pipeline of well-trained workers and safe workplaces in the processing sector.

Up to $75 million to support urban agriculture.

$100 million for the Healthy Food Incentive fund to help schools in their efforts to improve nutritional quality of school meals. 

Up to $60 million to prevent and reduce food loss waste.
Republicans called the plan "wishful thinking." Representative Glenn Thompson (R-PA), ranking member of the House Agriculture Committee said, "Increasing spending on organic initiatives and rooftop gardens while placing misguided blame on corporations and agribusinesses will not increase domestic food production. Today's announcement blatantly ignores the skyrocketing inflation rates and input costs that are crushing America's producers, compounded by the Administration's burdensome regulatory overreach. There is no reason to use pandemic-related funds to 'transform' a food system that has long provided the safest, most affordable and sustainable food and fiber supply in the world."
Senators propose moratorium on agribusiness mergers
The "Food and Agribusiness Merger Moratorium and Antitrust Review Act" would place an immediate moratorium on acquisitions and mergers in the food and agriculture sector. The legislation would also create a government commission to oversee antitrust enforcement that would make recommendations to Congress on improvements to merger enforcement and antitrust oversight in the sectors. The moratorium would be lifted after Congress acts on the recommendations.
Senator Cory Booker (D-NJ) said, "In the past four decades, we have seen the top four firms in nearly every sector of the food and agriculture economy acquire outsized market power. Using this power as leverage, these firms have exercised undue influence over federal agriculture policies, driven family farmers and ranchers out of business, and increased food prices to pad their profits while consumers pay more at checkout lines."
The legislation was introduced by Senators Booker, Jon Tester (D-MT), Jeff Merkley (D-OR) and Elizabeth Warren (D-MA). Companion legislation was introduced in the House of Representatives by Representative Mark Pocan (D-WI). 
Ag groups call on Biden Administration to reduce import tariffs
Over 40 agricultural organizations are asking the Biden administration to suspend, reduce or eliminate U.S. Section 232 and Section 301 tariffs on foreign products being imported into the U.S. in return for countries to commit to suspend retaliatory tariffs that have adversely affected U.S. agriculture.
In a letter to U.S. Trade Representative Katherine Tai, the group said, "U.S. agriculture has been caught in the crossfire of the trade wars beginning in 2018. Since that time, American food and agriculture has witnessed the loss of critical export markets as our competitors have replaced American producers in markets that took us decades to build. Retaliatory tariffs and non-tariff barriers impede U.S. food and agricultural exports to many countries. These countries include but are not limited to major global markets such as China, India, Japan, Indonesia and Turkey.
"Tariff relief could not come at a more important time. Rural America and small businesses are facing significant challenges due to the lingering impacts of the COVID-19 pandemic, logistical and supply chain disruptions, record levels of inflation and the increasing impacts of Russia's war on Ukraine. Our businesses are faced with surging fuel prices, skyrocketing fertilizer and other input costs, and continued uncertainty in the global market. With so many challenges threatening our livelihood, removal of tariffs on food and agriculture inputs and removal of burdensome retaliatory tariffs would provide immediate relief to America's food producers."
Those signing the letter included the American Farm Bureau Federation, American Feed Industry Association, American Soybean Association, Animal Health Institute, National Association of Wheat Growers, National Pork Producers Council, North American Meat Institute, U.S. Grains Council and USA Poultry & Egg Export Council.
The Trump administration used Section 232 authority to put tariffs on imported steel and aluminum which still remain in place. 
Arkansas farm bill hearing
The Senate Agriculture Committee's next farm bill hearing will be on June 17 at Arkansas State University in Jonesboro, Arkansas.
Source: P. Scott Shearer, who is solely responsible for the information provided, and wholly owns the information. Informa Business Media and all its subsidiaries are not responsible for any of the content contained in this information asset. The opinions of this writer are not necessarily those of Farm Progress/Informa.
Subscribe to Our Newsletters
National Hog Farmer is the source for hog production, management and market news
You May Also Like
---