U.S. hog and pig inventory drops 2%, now 73.1 million head
U.S. hog and pig inventory drops 2%, now 73.1 million head
Report met trader expectations, should not have major impact on future prices next week.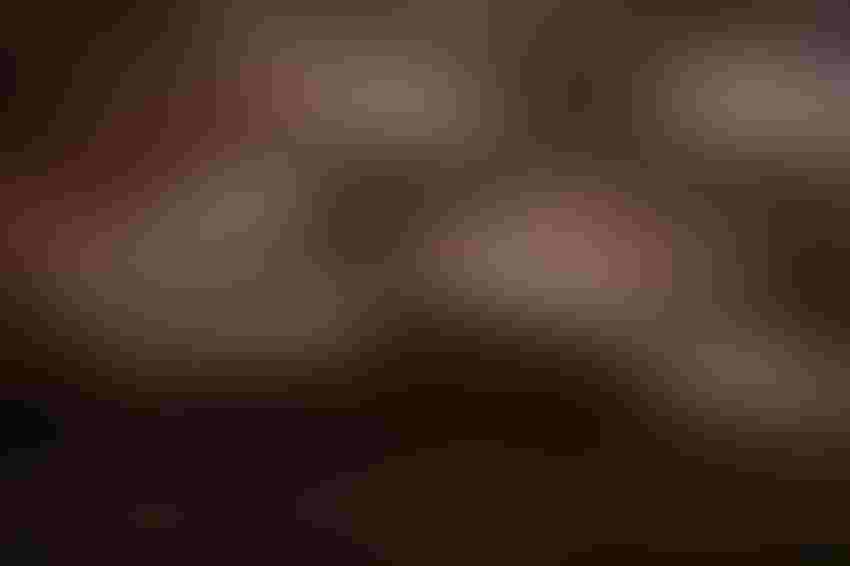 The United States inventory of all hogs and pigs on Dec. 1, 2022 was 73.119 million head, down 1% from last quarter and 2% from the Dec. 1, 2021 report, according to the latest Quarterly Hogs and Pigs report published Friday by the USDA's National Agricultural Statistics Service.
Breeding inventory, at 6.154 million head, increased slightly from last year as well as the previous quarter, while market hog inventory, at 66.966 million head, decreased 2% from last year and 1% from last quarter. 
"The hog and pig inventory was very close to trader expectations ... 98, 100, 98," says Dennis Smith, commodity broker/livestock analyst with Archer Financial Services. "The fall pig crop, at 99% was slightly larger than expected and the farrowing intentions for December/February, at 101% were larger than expected. Overall, this report should not have a major impact on futures prices early next week." All December 2022 market hogs and weight categories were down 2% from last year For the under-50-pounds weight category: 21.153 million head; 50-to-119 pounds group: 18.620 million head; 120-to-179-pounds group: 14.095 million head; and for the 180-and-over group: 13.098 million head.
The September-November 2022 pig crop, at 33.7 million head, was down 1% from 2021. Sows farrowing during this period totaled 3 million head, down 1% from 2021.The sows farrowed during this quarter represented 49% of the breeding herd.The average pigs saved per litter was 11.22 for the September-November period, compared to 11.19 in 2021.
United States hog producers intend to have 2.95 million sows farrow during the December 2022-February 2023 quarter, up 1% from the actual farrowings during the same period one year earlier, and a 1% incline from the same period two years earlier. Intended farrowings for March-May 2023, at 2.98 million sows, have increased slighlty from the same period one year earlier, but are down 2% from the same period two years earlier. 
Iowa hog producers accounted for the largest inventory among the states, at 23.6 million head. Minnesota had the second largest inventory at 8.60 million head. North Carolina was third with 8.20 million head.
The total number of hogs under contract owned by operations with over 5,000 head, but raised by contractees, accounted for 48% of the total United States hog inventory, up 1% from 2021. 
All inventory and pig crop estimates for December 2020 through September 2022 were reviewed using final pig crop, official slaughter, death loss and updated import and export data. The revision made to the September 2022 all hogs and pigs inventory was 0.2%. A revision of 0.2% was made to the June-August 2022 pig crop. The net revision made to the June 2022 all hogs and pigs inventory was 0.3%. A net revision of 0.8% was made to the March-May 2022 pig crop. 
To obtain an accurate measurement of the U.S. swine industry, NASS surveyed roughly 6,300 operators across the nation during the first half of December. The data collected were received by electronic data recording, mail, telephone and through face-to-face interviews.
Subscribe to Our Newsletters
National Hog Farmer is the source for hog production, management and market news
You May Also Like
---