Research finds 94% of disease outbreaks attributed to 4 risk factors
Research finds 94% of disease outbreaks attributed to 4 risk factors
Inclusion of porcine-origin feed ingredients were not among the high-risk events linked to the spread of PRRSV or PEDV.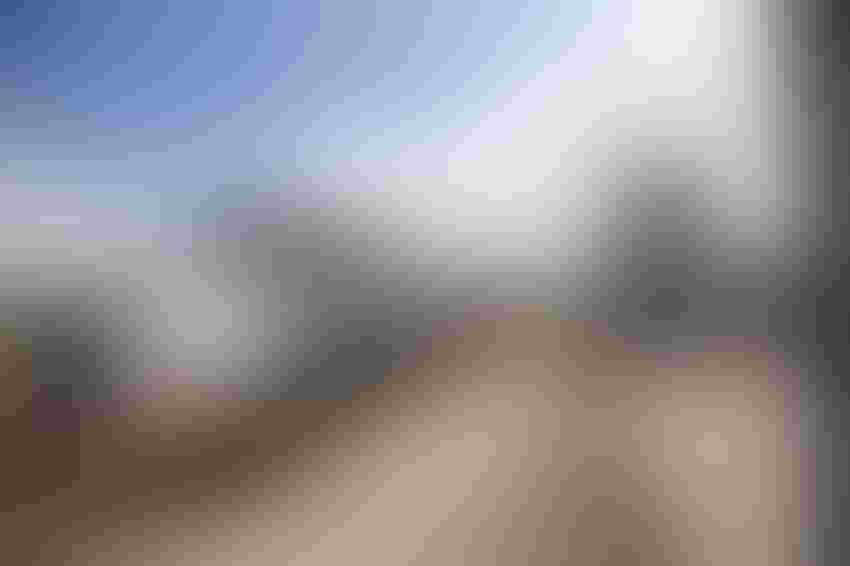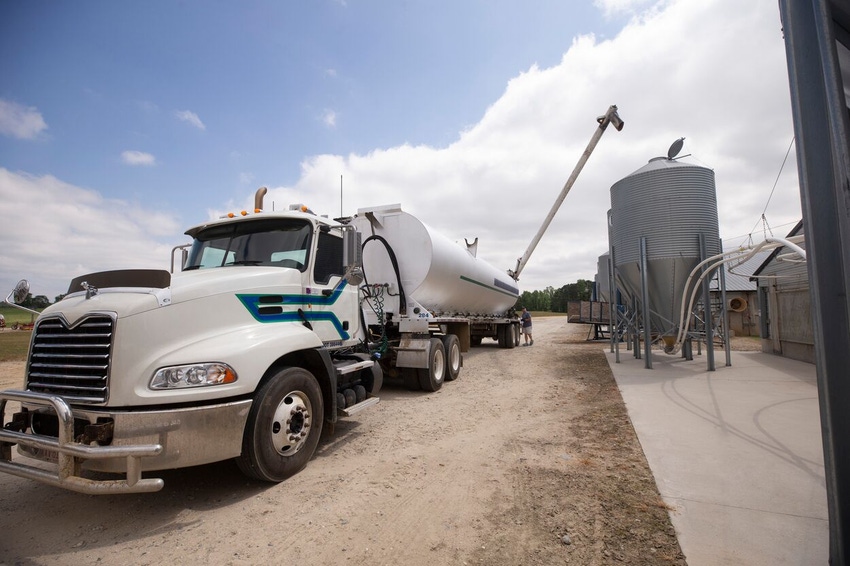 Experts in the swine industry researching potential origins of virus exposure have determined that livestock transportation and farm-to-farm movement are largely responsible for disease outbreaks, and not feed additives as previously thought.
Research documenting the potential for viruses to survive on different feed has been an important issue facing pork producers and every step along the supply chain. The complex steps in any livestock production process poses potential threats to biosecurity. As a result, many in the industry have worked to identify the greatest risk factors which could contribute to disease exposure in the swine industry. Quantifying the actual risk in modern swine production systems is a critical step in creating effective mitigation strategies, and a recent research project helped identify potential sources of risk. 
The research, which focused on identifying the source of virus outbreaks within the swine industry, was jointly funded by North Carolina State University and included the Institute for Feed Education and Research, North American Renderers Association and North American Spray-Dried Blood and Plasma Producers.
Doctors at the NCSU College of Veterinary Medicine, have been developing a mathematical algorithm that is able to analyze multiple risk factors and predict when a pig farm is most likely to encounter risk.
Experiment
To quantify and prioritize the extent to which contaminated feed ingredients contribute to disease outbreaks in modern swine production systems, the group of industry organizations studied the following:
Could the risk factors included in the model be expanded to include porcine-origin feed ingredients (e.g., meat and bone meal, choice white grease and spray dried porcine plasma) and feed delivery?

Further, could the algorithm estimate the relative risk of each factor?
Experts concluded that the model could be expanded to include additional risk factors including transportation and livestock movement. Since the model identified the risk factor attributed to a particular disease break, the relative risk of each factor could also be estimated. The research team collected detailed data for approximately one year, including weekly disease status of porcine reproductive and respiratory syndrome virus and porcine epidemic diarrhea virus of individual pig farms within a large pig dense region.  
Results
After collecting detailed information, the data was processed through algorithm, and the model predicted the most likely risk factor responsible for each disease outbreak. On average, 94% of the disease outbreaks were attributed to four risk factors, including:
Local transmission, farm-to-farm proximity

Pig movement, between farms

Vehicles, pig movement between farms
Inclusion of porcine-origin feed ingredients were not among the high-risk events linked to the spread of PRRSV or PEDV.
Concluding observations
All links in the feed chain, beginning with ingredients, including transportation, milling, feed manufacturing and delivery have a varying levels of risk, and therefore, share responsibility for implementing biosecurity procedures to mitigate risk. In the modern swine production system in this research trial, porcine-origin feed ingredients were not identified as a significant contributor in disease outbreaks (PRRSV or PEDV).  
Biosecurity protocols are also important in reducing risk. When designing biosecurity protocols, this data should be kept in mind, and protocols should be focused on mitigating the risks which have the greatest impact on disease spread.
The data highlights that feed delivery trucks present a significant risk of spreading virus throughout the swine production system. It is also important to recognize that this data represents the risks associated with a specific system, reflecting a particular set of biosecurity practices. The data should not be extrapolated to all systems, which may include a different biosecurity practices.
Feed delivery is a necessary part of swine production. Therefore, future research should be conducted as to where and how feed trucks become a source of risk and to identify specific biosecurity practices to mitigate these risks. 
Source: APC
Subscribe to Our Newsletters
National Hog Farmer is the source for hog production, management and market news
You May Also Like
---