Lighthizer 'hopeful' NAFTA deal can be reached 'in the next little bit'
Lighthizer 'hopeful' NAFTA deal can be reached 'in the next little bit'
The path forward is unclear.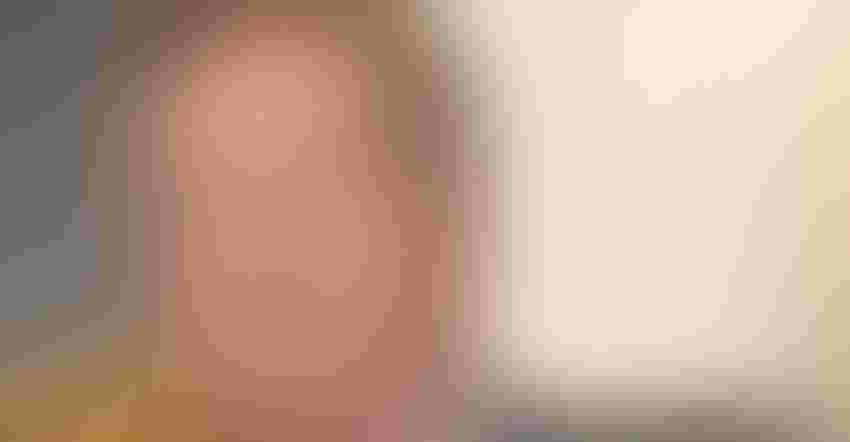 U.S. Trade Representative Robert Lighthizer at the White House in August 2017.
Chris Kleponis/Pool/GettyImages
by Greg Quinn, Josh Wingrove and Andrew Mayeda
Robert Lighthizer's trial balloon of seeking a stopgap NAFTA deal has caught the attention of counterparts with Canada hailing recent progress, saying it remains ready to bargain while warning that gaps remain. 
The U.S. Trade Representative said Wednesday he's "hopeful'' of reaching a deal "in the next little bit" with Canada and Mexico to update the North American Free Trade Agreement. "If there's a real effort made to try to close out and to compromise and do some of the things we all know we should do, I'm optimistic we can get something done in principle in the next little bit," he said in an interview on CNBC television. 
The path forward is unclear. Canada's chief negotiator, Steve Verheul, said he didn't know what an "in principle'' deal would look like and "significant gaps" remain. The desire for faster talks hasn't been followed up with Canada and Mexico being given a firm date or an invitation to attend the next round of talks expected in April in Washington.
'Short Window'
Lighthizer is pushing to sew something up before Mexico's July election, and ahead of Trump's threat to impose steel and aluminum tariffs on Canada and Mexico as early as May 1 –- a "short window,'' he said. Canadian Foreign Minister Chrystia Freeland said afterward she saw Lighthizer's comments but gave little indication she viewed them as a major shift -- instead saying her country remains willing to work around the clock to get a deal.
"It is quite standard in trade agreements, in trade negotiations, as you get closer to the finish line to start reaching agreements in principle on key issues," Freeland said, speaking to reporters by phone from Seoul on Thursday. "We don't have a deal yet,'' she said while noting the progress so far, including on the key issue of autos.
Politicians from the U.S., Canada and Mexico are showing increasing optimism they can reach a deal as negotiators prepare for what would be the eighth round of talks. President Donald Trump and Canadian Prime Minister Justin Trudeau have spoken recently about the need for a quick deal. Trudeau recently took a step Trump called for to toughen regulations ensuring that countries such as China aren't dumping steel into the U.S. through Canada.
Korea Deal 
"We have yet to see exactly what the U.S. means by an agreement in principle," Verheul said after meeting union leaders. "And if we are going to achieve that we would clearly require some considerable flexibility in U.S. positions, in order to be able to obtain that, as would Mexico."
Canada has previously floated the idea of what its ambassador to Washington, David MacNaughton, called in February an "agreement in principle or whatever it is'' that tackles four or five big issues. That would leave technical details and less-controversial issues to lower-level staff to hash out free of heavy political pressure.
The U.S. this week confirmed it has reached agreement in principle on a revised free-trade agreement with South Korea. Under the revamped deal, U.S. automakers will gain greater access to the South Korean market. The two countries are also working on a related agreement on currency manipulation aimed at securing Seoul's commitment to avoid competitive devaluations of its currency. 
The new U.S. trade accord with South Korea suggests Trump may be in a mood to make deals, not start trade wars. Under an agreement-in-principle with the U.S., South Korea will double a cap on American automakers to 50,000 cars per year. But most U.S. carmakers aren't anywhere close to the new limit, suggesting the near-term boost to sales will be minimal. Trump previously called the South Korea deal a "disaster," and threatened to scrap it. 
The European Union is also locked in talks with the U.S., trying to secure a permanent waiver from the steel and aluminum tariffs. The European Commission, the bloc's executive arm, warned ambassadors this week that it was worried that Trump was seeking to upend the World Trade Organization system and replace it with a new commercial order, according to a person with knowledge of the discussions. The commission also believes a deal by May 1, Trump's deadline, is not possible.
Freeland credited Lighthizer with presenting "some constructive ideas'' on autos that helped them make progress on what she called the most difficult issue. She said "heartening'' progress is being made on less-controversial "modernization'' topics in the talks, and that Canada was very aware of the pressures of upcoming U.S. and Mexican elections.
There are still "significant gaps," Verheul said, including on the auto sector, dispute settlement panels, government procurement, a U.S. proposal for a sunset clause and "a number of other issues." The Canadian negotiator conceded that there's room for progress but said the wheels aren't yet in motion for talks. 
"So far, we haven't really seen that process get going," he said. "We have to see flexibility from all sides if we have any hope of making progress."
--With assistance from Nikos Chrysoloras.
To contact the reporters on this story: Greg Quinn in Ottawa at [email protected]; Josh Wingrove in Ottawa at [email protected]; Andrew Mayeda in Washington at [email protected]
To contact the editors responsible for this story: Theophilos Argitis at [email protected]
Robert Jameson, Chris Fournier
© 2018 Bloomberg L.P
Subscribe to Our Newsletters
National Hog Farmer is the source for hog production, management and market news
You May Also Like
---