Legislation would halt 'large' mergers and acquisitions
Legislation would halt 'large' mergers and acquisitions
Legislative Watch: Moratorium sought on mergers; meat exports and net farm income expected to decline; farm bill conference committee meets; MFP sign-up begins.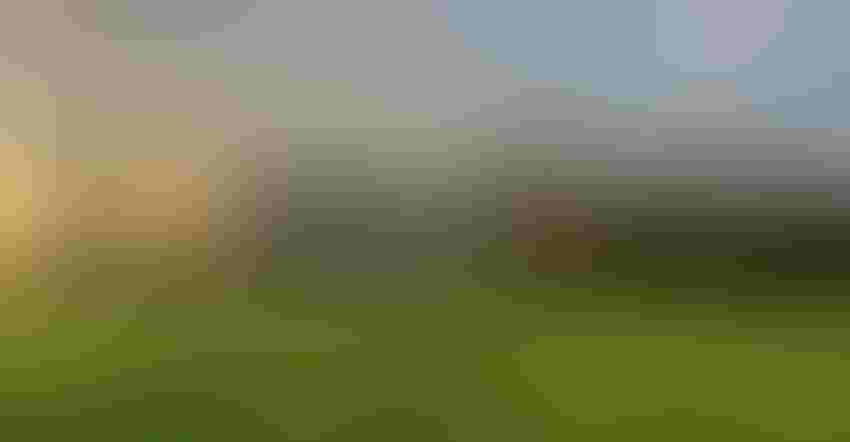 The "Food and Agribusiness Merger Moratorium and Antitrust Review Act of 2018" introduced by Sen. Cory Booker (D-NJ) would impose an 18-month moratorium on "large" agribusiness, food and beverage manufacturing, and grocery retail mergers and acquisitions. The legislation would impact any company with annual net sales or total assets of more than $16 million.
Booker (D-NJ) says, "Today, a small number of giant companies control every link of our food chain. Consolidation has now reached a point where the top four firms in almost every sector of the food and agriculture economy have acquired abusive levels of market power. As a result, the U.S. is losing farmers at an alarming rate, agricultural jobs and wages are drying up, and rural communities are disappearing."
The legislation would also establish a commission to study ways to strengthen antitrust oversight of the farm and food sectors and recommend improvements to merger enforcement.
Organizations supporting the legislation include the Center for Food Safety, Food & Water Watch, Friends of the Earth U.S., National Farmers Organization, National Farmers Union, Organization for Competitive Markets, and R-CALF United Stockgrowers of America.
USDA estimates decline in meat exports for FY '19
USDA's Economic Research Service is currently estimating that the total exports of pork, beef, dairy, poultry and other livestock products will decline approximately $300 million to $30.3 billion in Fiscal Year 2019. According to ERS' "Situation and Outlook Report," retaliatory tariffs will yield lower shipment values for beef and pork next year. Pork exports are estimated to drop $300 million and beef exports by $100 million.
U.S. agricultural exports are estimated at $144.5 billion in 2019, which is $500 million above ERS' previous estimate. The increase is the result of expected higher exports of wheat and horticulture products. Wheat exports are expected to increase by $1.4 billion and horticultural exports are estimated to increase by $400 million. Soybean exports are estimated to fall $800 million as a result of lower shipments to China.
Agricultural exports to China are forecast to drop $7.0 billion from Fiscal Year '18 to $12.0 billion. This is due to an expected sharp drop in soybean exports due to retaliatory tariffs and lower demand for other products. Agricultural exports to Canada are estimated at $21.5 billion and Mexico at $19.7 billion.
U.S. agricultural imports for Fiscal Year '19 are estimated at $126.5 billion which is an increase of $2.0 billion over Fiscal Year '18.
Net farm income estimated to drop 13%
USDA's latest net farm income is forecast to decline $9.8 billion (13%) from 2017 to $65.7 billion in 2018. Total production expenses are estimated to increase $11.8 billion (3.3%) to $365.9 billion in 2018.
The increases are led by fuels/oil, interest, feed and hired labor. The farm business average net cash farm income is estimated at $66,700 which is drop of $16,600 (19.9%) from 2017. This will be the fourth consecutive decline since 2014 and the lowest average income since 2010.
Farm bill conference committee meets
The 56 members of the Farm Bill Conference Committee met this week in which they emphasized the importance of completing a farm bill before the Sept. 30 deadline. Senate Majority Leader Mitch McConnell (R-KY) says, "it's going to be a bipartisan failure of extraordinary notice to the farmers and ranchers of our country" if Congress fails to pass a farm bill this month.
Negotiations continue between the chairmen and ranking members of the House and Senate agriculture committees. Indications are progress is being made but the question on everyone's mind is can a compromise be reached before Sept. 30.
MFP sign-up begins
Sign-up for USDA's Market Facilitation Program opened this week and runs through Jan. 14.
The MFP provides payments to hog, soybean, corn, cotton, sorghum, wheat and dairy producers who have been impacted by the tariffs countries have imposed against U.S. products in retaliation to the tariffs President Trump has imposed on foreign steel and aluminum.
Payments will be based on 50% of a producer's total production. Payments will be issued after an eligible producer's production is reported. USDA will decide at a later date if a second payment is warranted.
The MFP will be administered by the Farm Service Agency and applications are now available online.
Subscribe to Our Newsletters
National Hog Farmer is the source for hog production, management and market news
You May Also Like
---