Legislation seeks to prevent regulation of livestock emissions
Legislation seeks to prevent regulation of livestock emissions
Legislative Watch: Bill would prohibit EPA from issuing permits on emissions; Ag calls for help with shipping issues; March brings record beef, pork exports.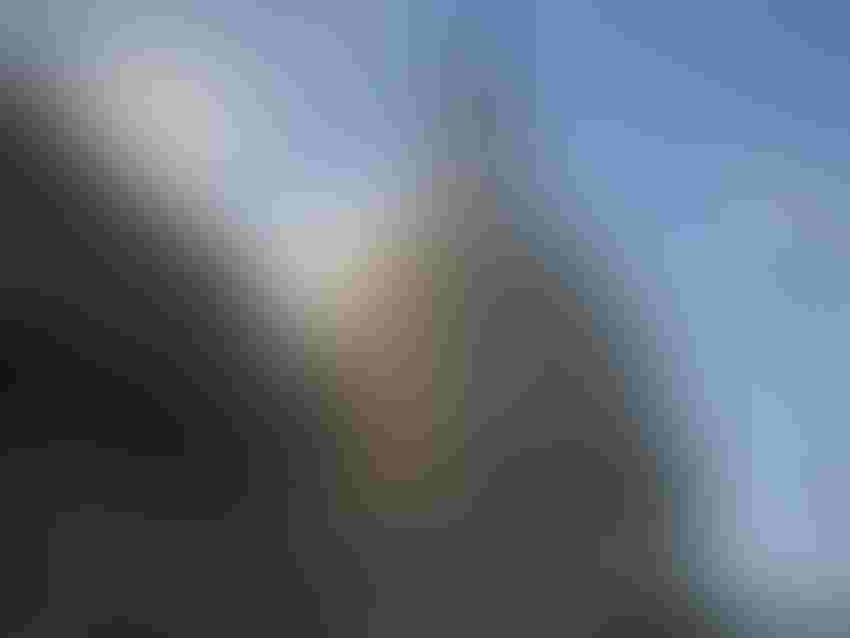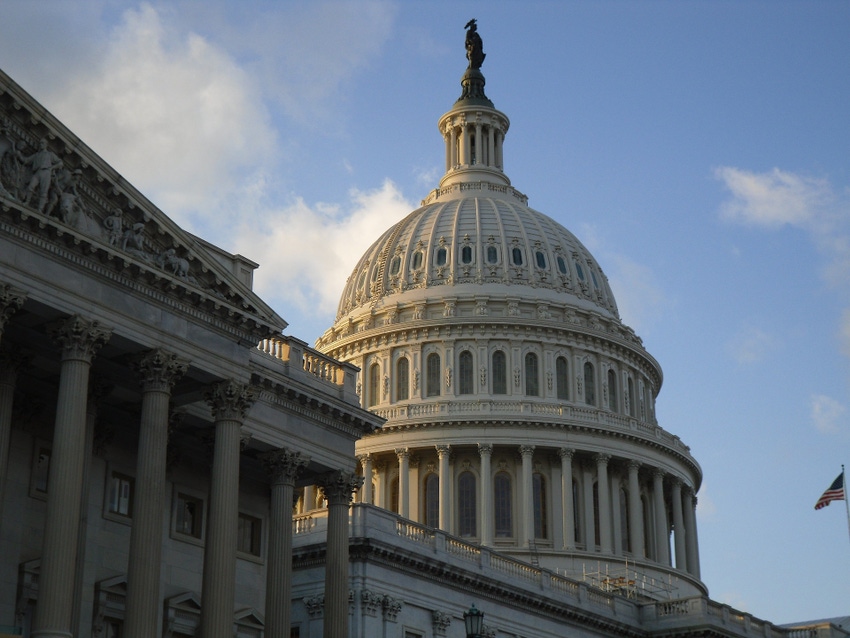 The "Livestock Regulatory Protection Act," introduced by Senators John Thune (R, S.D.) and Kyrsten Sinema (D, Ariz.), would prohibit the EPA from issuing permits for carbon dioxide, nitrogen oxide, water vapor, or methane emissions from livestock production. 
"Livestock producers are working to improve efficiency and reduce emissions from their operations," said Senator Thune. "They should not be subject to onerous regulations and costly permit fees for their animals' emissions, which could ultimately lead to higher food costs for consumers."
Those supporting the legislation include the American Farm Bureau Federation, Ducks Unlimited, National Cattlemen's Beef Association, U.S. Cattlemen's Association, American Sheep Industry Association and National Bison Association.
Twenty-five environmental and consumer organizations have petitioned the EPA to set restrictions on operations of at least 500 cows or more than 1,000 hogs without pasture access.  The petition asks the EPA to begin rulemaking to implement standards of performance and emission guidelines to reduce methane emissions.
The organizations said, "The EPA has the duty and authority to regulate these methane super-emitters under the Clean Air Act as part of the administration's larger strategy to prevent catastrophic and irreversible climate change." 
Those petitioning the EPA include the Center for Food Safety, Food and Water Watch, Public Justice Foundation and Sierra Club.
Restricting the EPA from regulating livestock emissions has been in every annual appropriations bill since 2009.  The "Livestock Regulatory Protection Act" is to provide long-term certainty for producers instead of depending upon the annual appropriations process.
Ag calls for help with shipping issues
Nearly 300 agricultural organizations and companies are calling on Secretary of Transportation Pete Buttigieg to intervene on behalf of agricultural exporters to help with the ongoing problem of trying to ship products overseas. The group is asking the Department of Transportation to assist the Federal Maritime Commission in expediting enforcement options regarding shipping practices, including detention and demurrage fees imposed on exporters whose shipments are delayed because of port congestion. 
The group in a letter to Buttigieg said, "We are concerned with challenges imposed by vessel-operating common carriers (VOCCs), who are declining to ship U.S. agricultural commodity exports from U.S. ports, and imposing hundreds of millions of dollars of punitive charges already determined to be unreasonable by the Federal Maritime Commission." 
They continued, "Whereas shipping containers filled with imported goods are normally unloaded, sent to rural areas, filled with agricultural commodities, and then shipped abroad, the lucrative freight rates paid by the import cargo, combined with congestion and delay at ports on our West and East Coasts are leading VOCCs to immediately return empty containers to their overseas ports of origin."
Those signing the letter included the American Farm Bureau Federation, National Chicken Council, National Pork Produces Council, National Turkey Federation, North American Meat Institute, North American Renderers Association and U.S. Meat Export Federation.
A bipartisan group of Representatives is asking the FY '22 Transportation, Housing and Urban Development and Related Agencies Appropriations bill to address the issue of VOCCs declining to ship U.S. agricultural commodities. The Representatives raised the problems of delays, bottlenecks, and increasing fees at ports facing exporters.
"These challenges are exacerbated by reports that VOCCs are delivering shipments to U.S. ports and then electing to leave without refilling empty containers of American goods to export," The Representatives wrote in a letter to the appropriations subcommittee.
The letter was organized by Representatives Adrian Smith (R, Neb.) and Jim Costa (D, Calif.).
March brings record beef, pork exports
The latest export data from USDA and compiled by the U.S. Meat Export Federation (USMEF) finds that U.S. beef and pork exports reached the highest monthly value on record in March. 
Dan Halstrom, USMEF president and CEO, said, "It's very gratifying to see such an outstanding breakout month for U.S. beef and pork exports.  Exports were off to a respectable start in 2021, considering the logistical and labor challenges the industry is facing and ongoing restrictions on the foodservice sector in many key markets. While these obstacles are not totally behind us, the March results show the situation is improving and the export totals better reflect the strong level of global demand for U.S. red meat."
U.S. beef exports reached a record $801.9 billion in March, an increase of 14% over last March.  This is the first time export value broke the $800 million mark. Exports totaled 124,808 metric tons, up 8% from last year, and the second largest of the post-BSE era. 
March highlights for U.S. beef included record exports to China, Honduras, and the Philippines and strong results in South Korea, Chile, and Colombia.
U.S. pork exports in March reached a record-large 294,724 metric tons, and an increase of 1% over last year. Exports set a new value record at $794.9 million, an increase of 4 percent compared to last year. Pork muscle cuts also set new monthly records for both volume at 247,660 metric tons, up 2% over last year, and value of $689.2 million, an increase of 4%.
March pork exports were led by strong performances in Japan, Mexico, the Philippines, and Central America, including new records in Honduras, Guatemala, Costa Rica, El Salvador and Nicaragua. Exports were also record-large to the Dominican Republic for the second consecutive month.
U.S. lamb exports in March were 1,089 metric tons, up 54% over last year, with a value of $1.5 million, an increase of 22%. Lamb variety meat exports were led by strong demand in Mexico, and lamb muscle cuts increased to the Dominican Republic, Bermuda and Canada.
Source: P. Scott Shearer, who is solely responsible for the information provided, and wholly owns the information. Informa Business Media and all its subsidiaries are not responsible for any of the content contained in this information asset.
Subscribe to Our Newsletters
National Hog Farmer is the source for hog production, management and market news
You May Also Like
---