Democrats keep Senate, Republicans take House
Democrats keep Senate, Republicans take House
Legislative watch: McCarthy nominated for speaker; Pelosi stepping down from leadership; Lame duck session begins.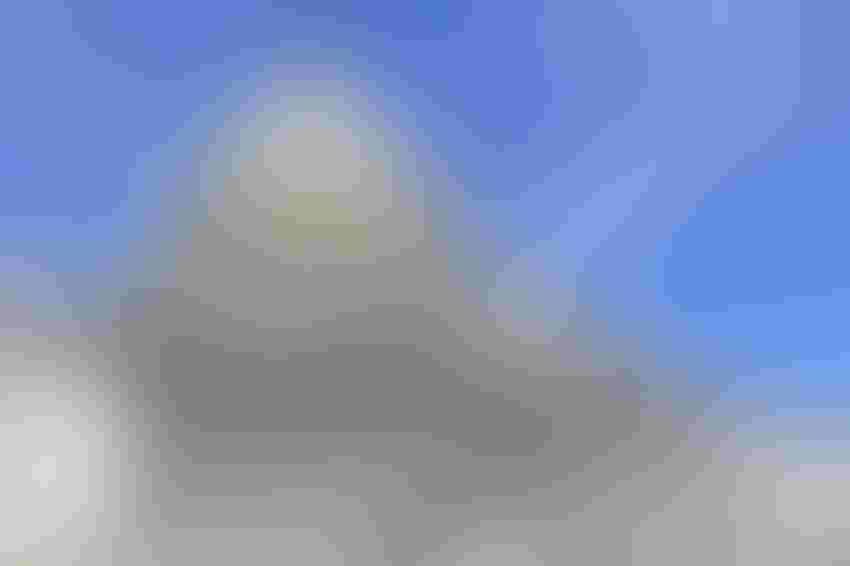 tupungato_iStock_Thinkstock
The Democrats are guaranteed to maintain control of the Senate with their wins in Arizona and Nevada. There is one Senate race remaining with the Georgia runoff on Dec. 6 between Senator Raphael Warnock (D) and Herschel Walker (R). The Georgia election will determine if the Senate Democrats control the Senate by 51-49 or 50-50. 
Republicans will take over narrow control of the House of Representatives after securing the needed seats on Wednesday. Currently, Republicans have won 218 seats and the Democrats have won 210. There are seven House races still outstanding. 
Finger pointing is already happening among Republicans on who is to blame for their unexpected losses in key Senate and governor races as well as their narrow victory in the House. Some are blaming former President Donald Trump, and others are blaming House and Senate leadership.  Republicans had expected to gain control of the House by as many as 20-30 seats and the Senate by one or two seats. However, Democratic incumbents were able to win in very tough races, including a number of members on the House Agriculture Committee. 
McConnell re-elected Senate minority leader
Senator Mitch McConnell (R, Ky.) on Wednesday was re-elected Senate minority leader by a vote of 37-10 after facing a challenge from Senator Rick Stott (R-Fla.). 
The Senate Democrats will hold their leadership elections the week of Dec. 5.
House Republicans nominate McCarthy for speaker
House Republicans nominated Representative Kevin McCarthy (R-Calif.) to be Speaker of the House. He defeated Representative Andy Biggs (R-Ariz.) 188-31. McCarthy will need 218 votes when the House of Representatives votes for Speaker in January. The other Republican leaders selected were Representatives Steve Scalise (R-La.), Majority Leader; and Tom Emmer (R-Minn.), Majority Whip.
Pelosi stepping down from leadership
Speaker Nancy Pelosi (D-Calif.) announced she will not be running for a Democratic leadership position in the new Congress.  Pelosi served twenty years in leadership positions and was the first female Speaker.  Also, House Majority Leader Steny Hoyer (D-Md.) and House Majority Whip Jim Clyburn (D-S.C.) announced they would not be running for leadership positions. 
House Democrats will be electing a new leadership team on Nov.30.
Lame duck session begins
Congress returned this week for its lame duck session with a number of major issues to be finalized before the end of the year. The main issue is to finalize the fiscal year 2023 appropriations bills. A continuing resolution expires on Dec. 16. Congress will need to either pass the appropriation bills or another continuing resolution to keep the federal government operating. Another major item is reauthorization of the National Defense Authorization Act. Agricultural groups are calling on the Senate to pass the Farm Workforce Modernization Act to address the labor needs in agriculture. 
There are nominations important to agriculture that the Senate needs to confirm during the lame duck session.  They are Doug McKalip, USTR Chief Agricultural Negotiator; Alexis Taylor, USDA Under Secretary for Trade and Foreign Agricultural Affairs; and Dr. Jose Emilio Esteban as the USDA's Under Secretary for Food Safety.  These positions have been open for two years.
Thanksgiving dinner to increase 20%
The American Farm Bureau Federation's (AFBF) annual survey on the cost of an average Thanksgiving meal for 10 found this year's meal will increase 20%. The estimated cost is $64.05 compared to $53.31 for last year, or an increase of $10.74.
A major reason for the increase this year is the cost of turkey. The price of turkey was up 21% compared to last year or $1.81 per pound. A 16-pound bird will cost $28.96 according to the survey.
The annual AFBF survey was conducted Oct. 18-31 and included turkey, stuffing, sweet potatoes, rolls with butter, peas, cranberries, a veggie tray, pumpkin pie with whipped cream, and coffee and milk, all in quantities sufficient to serve a family of 10. This is the 37th Thanksgiving survey conducted by AFBF.
USMEF elects officers
The U.S. Meat Export Federation elected their new officers for the coming year. They are Chair Dean Meyer, producer from Rock Rapids, Iowa: chair-elect Randy Spronk, pork producer from Edgerton, Minn.; vice chair Steve Hanson, rancher from Elsie, Neb.; and secretary-treasurer Jay Theiler, executive vice president for corporate affairs for Agri Beef, Boise, Idaho. 
Source: P. Scott Shearer, who is solely responsible for the information provided, and wholly owns the information. Informa Business Media and all its subsidiaries are not responsible for any of the content contained in this information asset. The opinions of this writer are not necessarily those of Farm Progress/Informa.
Subscribe to Our Newsletters
National Hog Farmer is the source for hog production, management and market news
You May Also Like
---