Biden issues executive order on competition
Biden issues executive order on competition
Legislative Watch: USDA taking steps to increase processing capacity, competition; USDA to propose new rule on "Product of USA" label.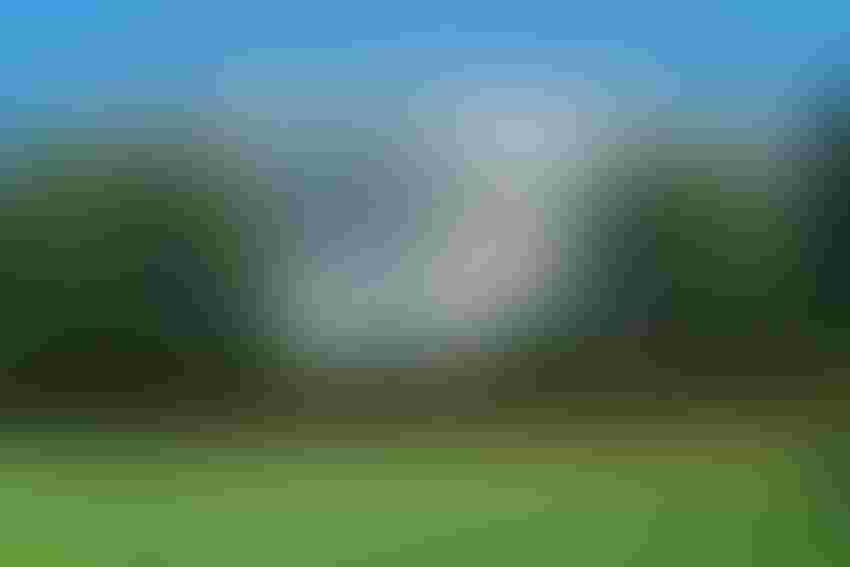 President Joe Biden has signed a sweeping executive order to promote competition in the U.S. economy that will impact a number of industries, including agriculture, airlines, healthcare, broadband, and banking.
"For decades, corporate consolidation has been accelerating. In over 75% of U.S. industries, a smaller number of large companies now control more of the business than they did twenty years ago. This is true across healthcare, financial services, agriculture and more," said The White House.
A White House fact sheet highlighted that key agricultural markets (seeds, equipment, feed, fertilizer, and meat-packing) have become more concentrated and less competitive over the past few decades.
It specifically noted the beef industry saying, "Consolidation also limits farmers' and ranchers' options for selling their products. That means they get less when they sell their produce and meat—even as prices rise at the grocery store. For example, four large meat-packing companies dominate over 80% of the beef market and, over the last five years, farmers' share of the price of beef has dropped by more than a quarter—from 51.5% to 37.3%—while the price of beef has risen."
White House Press Secretary Jen Psake earlier this week said that USDA will "engage in a series of rule-makings to increase competition in agricultural industries, to boost farmers' and ranchers' earnings, fight back against abuses of power by giant agribusiness corporations and give farmers the right to repair their own equipment if they like."
The executive order regarding agriculture:
Directs USDA to consider issuing new rules under the Packers and Stockyards Act making it easier for farmers to bring and win claims, stopping chicken processors from exploiting and underpaying chicken farmers, and adopting anti-retaliation protections for farmers who speak out about bad practices.

Directs USDA to consider issuing new rules defining when meat can bear "Product of USA" labels, so that consumers have accurate, transparent labels that enable them to choose products made here.

Directs USDA to develop a plan to increase opportunities for farmers to access markets and receive a fair return, including supporting alternative food distribution systems like farmers markets and developing standards and labels so that consumers can choose to buy products that treat farmers fairly.

Encourages the Federal Trade Commission (FTC) to limit powerful equipment manufacturers from restricting people's ability to use independent repair shops or do DIY repairs—such as when tractor companies block farmers from repairing their own tractors.
USDA taking steps to increase processing capacity and increase competition
Secretary of Agriculture Tom Vilsack also announced Friday a number of steps USDA will take to expand processing capacity and increase competition in the meat and poultry industries as a result of the White House Executive Order.
Vilsack said: "The COVID-19 pandemic led to massive disruption for growers, food workers, and consumers alike. It exposed a food system that was rigid, consolidated and fragile. Meanwhile, those growing, processing, and preparing our food are earning less each year in a system that rewards size over all else. To shift the balance of power back to the people, USDA will invest in building more, better, and fairer markets for producers and consumers alike. The investments USDA will make in expanding meat and poultry capacity, along with restoration of the Packers and Stockyards Act, will begin to level the playing field for farmers and ranchers."
USDA plans to invest $500 million to new meat and poultry processing facilities. This will be for small- and medium-sized plants. Also, USDA is seeking public input on this plan.
USDA will issue proposed rules to increase competition in the meat industry under the Packers and Stockyards Act that will make it easier for producers to sue companies they contract with over unfair, discriminatory or deceptive practices by easing the burden of proof. Within 150 days, USDA will propose three rules on injury to competition, undue preference, and the tournament system for poultry.
USDA to propose new rule on "Product of USA" label
Last week, USDA announced it would conduct a "top-to-bottom" review of the "Product of the USA" label on meat products. This announcement comes after the FTC finalized a rule that will crack down on marketers who make false claims that their products are Made in the USA.  Under the new FTC rule, marketers should be able to prove that their products are "all or virtually all" made in the United States.
"American consumers depend upon accurate, transparent labels to obtain important information about the food they consume. American farmers and ranchers depend upon those same labels to convey information about their products that consumers value and demand," said Vilsack. "We have taken note of the many comments submitted to USDA and the FTC regarding meat labeling and understand that the current 'Product of USA' label on meat products may no longer effectively serve either of those purposes, to the detriment of consumers, producers, and fair and competitive markets."
National Farmers Union (NFU) President Rob Larew commented, "American consumers deserve to know where their meat comes from. Whether they want to keep their food dollar in their community, limit their food miles, or avoid unsustainable or unethical practices, there are many reasons why someone would want to know what country their meat was raised in. But as things stand, there's no way to determine the origin of beef and pork since the wildly deceptive 'Product of the USA' label can appear on meat that spent its entire life in another country."
A top priority for the National Cattlemen's Beef Association (NCBA) has been tightening the requirements for the label. The NCBA said in a statement, "The 'Product of the USA' label is not subject to source verification, is not tied to any kind of food safety standard, and is applied by packers and retailers in a manner that does not deliver value back to the cattle producer. This label not only misleads consumers, it is yet another barrier to producers gaining leverage and distinguishing their product in the marketplace. NCBA members have voiced concerns about the potentially misleading use of the label and we thank USDA for responding to those concerns and recognizing that non-source verified labels are a disservice to producers and consumers alike."
USDA plans to go through rulemaking in which stakeholders will be able to comment. Also, USDA wants to ensure that the final rule will meet international trade obligations.
Sources: P. Scott Shearer, who is solely responsible for the information provided, and wholly own the information. Informa Business Media and all its subsidiaries are not responsible for any of the content contained in this information asset.
Subscribe to Our Newsletters
National Hog Farmer is the source for hog production, management and market news
You May Also Like
---