Time to Get Tough on Biosecurity
Time to Get Tough on Biosecurity
Control of porcine epidemic diarrhea (PED) virus requires strict biosecurity to manage this disease challenge.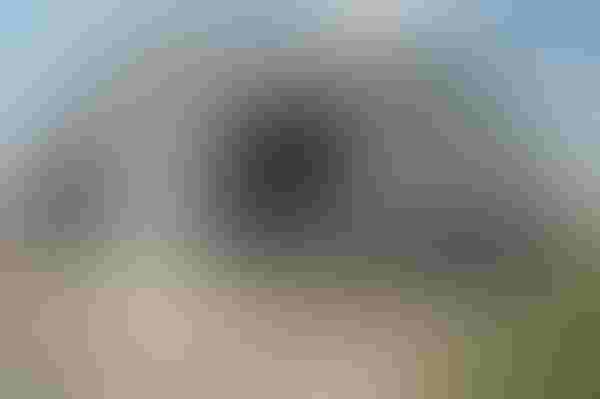 Porcine epidemic diarrhea (PED) virus is often compared to transmissible gastroenteritis (TGE). But pork producers are quickly learning if they let their guard down, this virus shows just how much more of a challenge it can be.
"A lot of guys start to let their guard down during the summertime (on biosecurity)," says Doug Groth, DVM, Carthage (IL) Veterinary Service (CVS). "This virus, unlike TGE, has proven to be very tough in 100-degree heat. It's been 100 degrees in Oklahoma this summer and dry, and we are still having a lot of disease transmission.
"That's typically not expected, and changes the dynamics of how we think about biosecurity. I think PED virus is going to be a major player year-round, whereas TGE was pretty much confined to the colder months. PED virus is in the same family of viruses as TGE, but it is acting very differently," he says.
Biosecurity Lapses
Tom Burkgren, DVM, executive director of the American Association of Swine Veterinarians (AASV) reports that the disease has spread into 14 states, with the most cases reported in Iowa, Oklahoma and Minnesota. The clinical picture of the disease is changing as the virus spreads.
"It is most severe in little pigs, but now what we are seeing are finishers breaking," he says. "A lot of the finisher breaks are probably due to lateral transmission — dragging the virus back from the slaughterhouses. That happened with TGE, too," he says.
Livestock transportation has been identified as a probable culprit. "We have this general assumption that trucks and trailers are washed, dried and disinfected — and what we find is that some just wash the back 3 ft. of that trailer and they are gone. The reasoning is they don't have enough transport vehicles to have a truck and trailer down overnight," Burkgren says.
The other part of that equation is that it probably costs $150-$200 to wash, disinfect and dry a trailer — and if hauling 160 pigs in that trailer, a cost of a buck a pig is a big deal, especially when input costs are high, he says.
Groth says truck washes can be a weak link, but they can also be a strong point. In the Carthage System-owned truck wash at Carthage, IL, the Bio-Dri trailer baking system is used. They bake almost 350 trailers a month through the facility.
"Every trailer we use in the Carthage System is washed and 'Bio-Dried' before going back to one of our farms. With the incidence of PED virus, we have increased our bake time at 150° F from 10 to 20 minutes," he says.
Dedicated trucks and trailers are used in the Carthage System.
All drivers and service personnel receive biosecurity training every six months. They must be cleared and downtime verified before entrance to the farm is authorized.
"We have worked really hard to try to maintain what we can to keep things clean and prevent potential introduction of the PED virus," Groth says. To date there have been no cases of the disease in the CVS system.
Rethinking Biosecurity
There's no doubt that U.S. swine biosecurity is not as tight as it was thought to be, Burkgren states.
Plus, PED virus has made everybody rethink who's coming onto the farm and trying to make sure biosecurity rules are enforced, such as shower-in and -out policies, and maintaining a clean-dirty line for all incoming traffic.
Still, rapid spread of the virus across states has proved mysterious. "It defies logic to say that it was just some sort of spontaneous fecal-oral transmission at multiple sites in a short period of time," Burkgren says.
Paul Sundberg, DVM, senior vice president of Science and Technology for the National Pork Board, adds there have been cases of finishing floors and sow farms breaking, while some nurseries haven't contracted the virus. Some states have had wildfire-type spread, while other states earlier recorded single cases and haven't seen more cases.
Major universities have been contracted to conduct six-month trials to enable the industry to quickly try and get out front of this disease, and work to eliminate it, Sundberg says.   
Subscribe to Our Newsletters
National Hog Farmer is the source for hog production, management and market news
You May Also Like
---