Sponsored - New use of proven UV photopurification technology for plasma
Sponsored - New use of proven UV photopurification technology for plasma
Adaptation of a novel photopurification process that exposes liquid plasma to UV-C light prior to spray drying is effective for inactivating viruses of importance to the swine industry.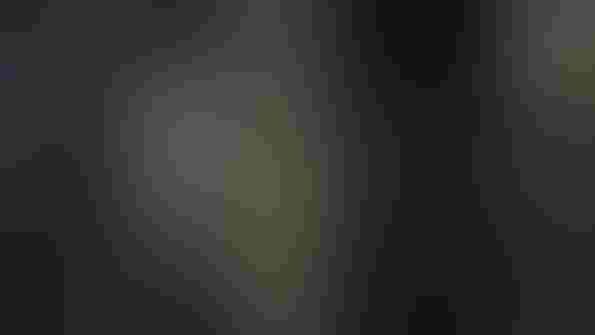 <p>Microorganisms are inactivated when liquid plasma passes through the UV Photopurification system, which uses a patented Turbulator design from SurePure, prior to spray-drying.</p>
As pig producers continue to look for ways to enhance the biosafety of their own operations, so too do industry suppliers. One proven technology from the food industry is finding new use in the production of ingredients for swine diets. Photopurification technology utilizes ultraviolet light (UV-C, 254 nm) as a "pasteurization" alternative for industrial biological liquids that may contain microbes of concern for human or animal health.
Photopurification by UV-C is a non-thermal process that disrupts genome transcription and replication, leading to death of a broad spectrum of bacteria, viruses, molds and protozoa. Photopurification technology is recognized by several regulatory agencies to effectively disinfect liquids such as drinking water, fruit juices, beer, wine, and milk without having any detrimental effect on the nutritional content of the treated products.
Spray dried plasma is a protein source commonly used in pig feed that has many functional components that support and maintain pig performance during the critical transition period of post-weaning stress (Torrallardona, 2011). Spray dried plasma is produced from the blood of healthy pigs or cattle determined as fit for slaughter for human consumption. Although spray drying of plasma produces a safe product, the adaptation of additional best practices to the manufacturing process is prudent for further assuring biosafety of the product.   
Technology from SurePure was adapted over a period of years to develop a novel system for the Photopurification of liquid animal plasma, prior to spray-drying (Polo et al., 2015). Since UV-C light does not penetrate opaque liquids, such as animal plasma, it was important to develop a way to create turbulent flow of the liquid over the UV-C lamps, such that all the surface area of the plasma gets exposed to the UV-C light. A special patented stainless steel tube with interior spiral grooves was placed over the UV lamp such that the liquid must turn over as it flows through a narrow gap between the lamp and the interior grooves. On an industrial scale, a large volume of liquid plasma can be passed through several lamps so that all the surface area of the liquid is exposed to a targeted amount of UV light known to be effective to inactivate a broad spectrum of microorganisms. The complete process is computer controlled with many safeguards within the system to assure effective inactivation procedures.
Recent data using porcine plasma that was subjected to industrial scale photopurification and then spray dried confirmed that pigs fed diets containing the photopurified spray dried porcine plasma performed the same as pigs fed diets containing non-photopurified spray dried bovine plasma. In addition, the photopurified spray dried plasma contained porcine epidemic diarrhea virus (PEDV) genome. Results of fecal swab analyses for PEDV genome, serum antibodies against PEDV, and immunohistochemistry were negative for all pigs, regardless of diet fed. These results indicated that industrial photopurification of porcine plasma did not have any detrimental effects on the functional components of spray dried plasma that elicit beneficial effects on weaned pig performance. Even though the photopurified spray dried porcine plasma contained PEDV genome, it did not represent a risk of PEDV transmission.
Adaptation of a novel photopurification process that exposes liquid plasma to UV-C light prior to spray drying is effective for inactivating viruses of importance to the swine industry and reducing bacterial plate count, without adversely affecting the functional components in spray dried plasma that elicit beneficial effects on weaned pig performance.
References:
Torrallardona, D. 2010. Spray dried animal plasma as an alternative to antibiotics in weanling pigs – A review. Asian-Aust. J. Anim. Sci. 23(1):131-148
Polo J, Rodríguez C, Ródenas J, Russell LE, Campbell JM, Crenshaw JD, Torrallardona D, Pujols J. 2015. Ultraviolet light (UV) inactivation of porcine parvovirus in liquid plasma and effect of UV irradiated spray dried porcine plasma on performance of weaned pigs. PLoS ONE 10(7):e0133008. doi:10.1371/journal.pone.0133008.
Subscribe to Our Newsletters
National Hog Farmer is the source for hog production, management and market news
You May Also Like
---