SHIC-funded project examines growing-pig site biosecurity gaps
SHIC-funded project examines growing-pig site biosecurity gaps
While PRRSV outbreaks occurred primarily in finishing phase after movement, coronavirus positive tests were more frequent in nursery stage.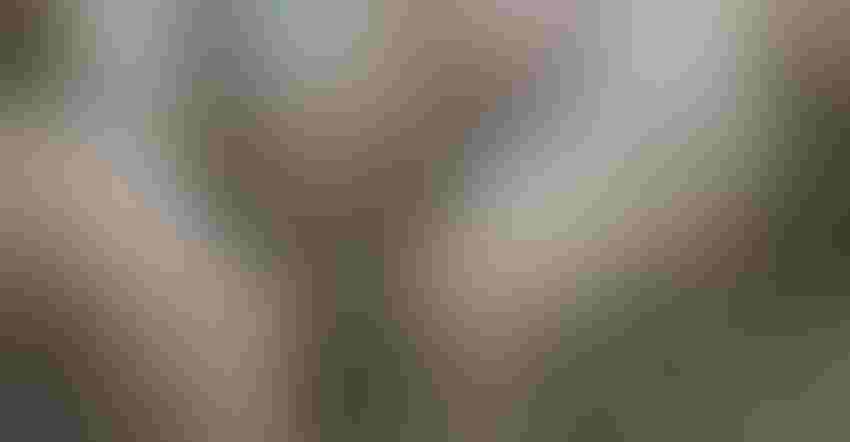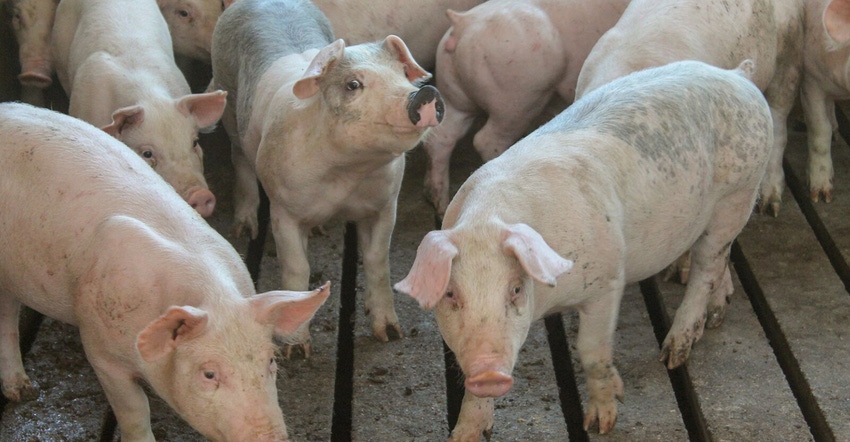 Biosecurity typically focuses most intensely on breeding herd facilities. A group of researchers from Iowa State University, led by Derald Holtkamp, professor of swine production medicine, is looking into growing-pig site biosecurity gaps by following porcine reproductive and respiratory syndrome, porcine epidemic diarrhea virus and porcine deltacoronavirus infections and investigating a regional Actinobacillus pleuropneumoniae outbreak. Initial findings have been shared in a recent report. More analysis of the data containing red flags is ongoing but Holtkamp cautions, "If we ever get ASF or another FAD in the U.S., and we don't detect it very, very early, it's going to spread because of a lack of ability to prevent transmission from one herd to another."
Of the 75 groups of pigs followed from nursery to marketing in the first study, only two stayed negative for PRRSV. All were negative for PRRSV and coronaviruses at placement. Holtkamp reports there are some interesting patterns in the data and said one thing stands out – how closely correlated the frequency of events (movements, deliveries, maintenance, etc.) are with positive tests for PRRSV, PEDV and PDCoV, in both the nursery and finishing phase. While PRRSV outbreaks occurred primarily in the finishing phase after movement, coronavirus (ie., PEDV) positive tests were more frequent in the nursery stage. Transmissible gastroenteritis was never detected in any of the groups. Find the Industry Summary of the report here.
"The larger number of events in bigger groups of pigs, the more likely they were to go positive," Holtkamp says. An initial review of results points to livestock transportation as an area needing more diligence. "The timing of the breaks in the finisher phase for PRRSV were frequently associated with the timing of pig movement events from the nursery to finishing phase sites," he says.
Other analysis surrounding four groups of pigs known to be negative from the sow farm then tested positive very early points to the nursery barns where they were placed. It was known previous groups in those barns were tested positive – four for PEDV and three for PDCoV. The pigs picked up the viruses either via transport or in facilities not properly washed and disinfected.
As this study was taking place, an outbreak of APP was identified in a 400-square mile area of central Iowa from late 2021 through early 2022. Holtkamp is leading a team investigating the spread. "This was a unique situation when from November through April, the only positive cases for APP serotype 15 were diagnosed in a very small geographic area," he says. The results of the investigation of seven individual groups of pigs affected by the outbreak revealed that rendering was likely involved in transmitting the bacteria to several of the groups. Additionally, in one circumstance, a caretaker helped remove carcasses from one APP-positive site and then visited another site on the same day without changing boots and coveralls, which then subsequently broke with the bacteria.
More information on the APP investigation will be made available as the study is completed. The results of both the growing-pig biosecurity study as well as the APP investigation provide clear results pointing to the need for better growing-pig facility biosecurity. "If an FAD is found in this country, we can't wait until after that to figure out how to do rendering more safely," Holtkamp says. "These are red flags telling us we must be prepared so we don't spread an FAD all over before we realize it."
SHIC, launched by the National Pork Board in 2015 solely with Pork Checkoff funding, continues to focus efforts on prevention, preparedness and response to novel and emerging swine disease for the benefit of U.S. swine health. SHIC is funded by America's pork producers to fulfill its mission to protect and enhance the health of the U.S. swine herd. 
Source: Swine Health Information Center, which is solely responsible for the information provided, and wholly owns the information. Informa Business Media and all its subsidiaries are not responsible for any of the content contained in this information asset. 
Subscribe to Our Newsletters
National Hog Farmer is the source for hog production, management and market news
You May Also Like
---