PRRS: the benefits of vaccine-derived immunity
PRRS: the benefits of vaccine-derived immunity
Recent research demonstrates the importance of correctly vaccinating herds for PRRS to control the virus and build herd immunity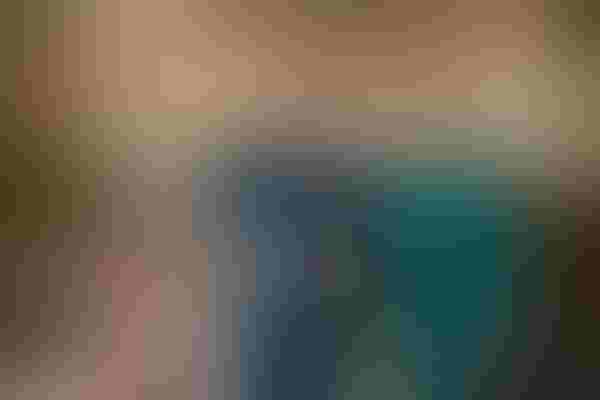 <p>ARC programs are critical for surveillance and management of infectious diseases like PRRS. Vaccination is one way producers can develop and maintain uniform levels of immunity within and between populations.</p>
Porcine reproductive and respiratory syndrome (PRRS) virus has impacted the health of swine herds across the U.S. for more than 25 years, causing reproductive failures, pneumonia and increased mortality in growing pigs. And, with losses estimated at $361.85 million in the grow-finishing period alone, representing a profit loss of $4.32 per head, the disease has taken a steep toll on the U.S. swine industry's economic health.1,2
Recent research from  Boehringer Ingelheim Vetmedica, Inc. (BIVI) has shed light on the importance of correctly vaccinating herds to control the virus and build herd immunity.  This research demonstrated that  PRRS vaccines directly benefit the herd by reducing the impact of PRRS virus infections, and improving health and performance of pigs.  Previous BIVI research has also shown that vaccines provide an indirect benefit by reducing the shedding of PRRS virus and the  spreading of virus within and between vaccinated populations.
BIVI's research showed that in all pigs exposed to a large amount of the virus, and vaccinated with the recommended dosage of  Ingelvac PRRS® MLV, the symptoms of PRRS were reduced.3 "These pigs showed reduced virema, reduced fever and improved average daily weight gain (ADWG) compared to non-vaccinated or non-immune pigs," says Erin Lowe, swine technical manager with Boehringer Ingelheim Vetmedica, Inc.
Dr. Lowe adds that with vaccinated pigs that were exposed to lower doses of virus, the consequences  were similar to pigs that were not challenged at all, but in non-vaccinated pigs, the impact of PRRS was significant at all challenge doses; low or high.
What does this mean? Ultimately, it shows that immunity matters. The data supports system-based and Area Regional Control (ARC) programs for PRRS that focus on uniform immunity within and between populations of pigs over time.  "These are systematic approaches to PRRS control that foster an environment of coordination, collaboration and communication amongst producers and swine veterinarians," Dr. Lowe adds. "Tactics to achieve uniform immunity include applying a PRRS control plan that utilizes immunity management, as well as biosecurity, and other health management strategies."
In the ARC projects the producers' goals are to improve health and performance of the pigs and reduce the amount of virus that their pigs can amplify in the neighborhood as one way to prevent other systems, sites or groups from also becoming infected. These producers use vaccine for both the direct and indirect benefit. They want to mitigate the consequences of infection and reduce the shedding of PRRS virus in populations, should their pigs become infected.  And, even if site-to-site PRRS virus infections can't be completely prevented, efforts to reduce the amount of virus in an area over time are still rewarded with improved performance.
 "The use of Ingelvac PRRS® MLV, in regional PRRS control programs can develop and maintain uniform levels of immunity within and between populations over time," Dr. Lowe says. "This will mitigate the consequences of PRRS infection – improving health and performance, and will reduce the level of resident PRRS virus in an area over time."
In summary, ARC programs are effective platforms for the development and delivery of this type of PRRS control strategy.  Managing population immunity for PRRS is an important component of an ARC program and vaccine is an effective tool that can be used to achieve this objective. 
Sources:
1 Holtkamp, D. 2012. PRRS virus control or elimination-How to assess which is right for individual breeding herds. 53rd Annual George A. Young Swine Health and Management Conference. (5-15).
2 Holtkcamp, D., et al. "Assessment of the economic impact of porcine reproductive and respiratory syndrome virus on United States pork producers." Journal of Swine Health and Production, March and April 2013. (72-84).
3 Haiwick, G. et. al. "Evaluation of porcine reproductive and respiratory syndrome virus (PRRS) challenge dose in vaccinated pigs." Proceedings of the 2016 AASV Annual Meeting. 197-201.
Ingelvac PRRS is a registered trademark of Boehringer Ingelheim Vetmedica, GmbH, Ingelheim, Germany. ©2016 Boehringer Ingelheim Vetmedica, Inc.
Subscribe to Our Newsletters
National Hog Farmer is the source for hog production, management and market news
You May Also Like
---