Lessons learned with African swine fever virus in feed biosecurity
Lessons learned with African swine fever virus in feed biosecurity
Under real-world conditions in a region with endemic ASFV circulation, contamination can be detected on a number of surfaces within the feed mill.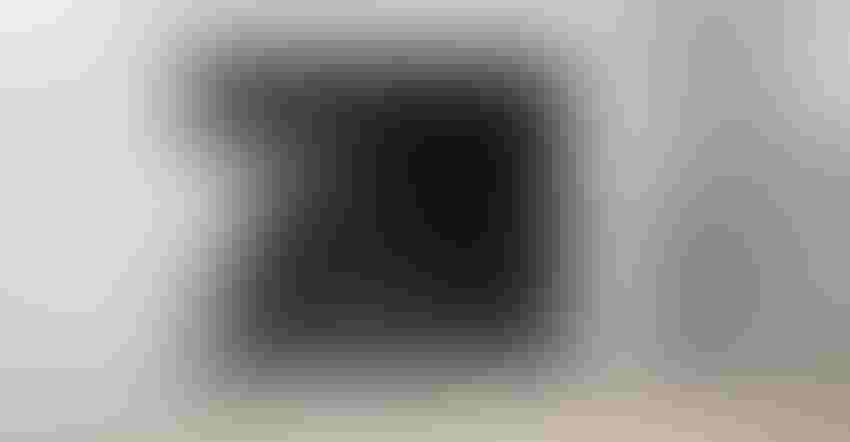 The swine and feed industry have experienced significant pressure to enhance biosecurity practices in recent years, with initial focus developing after the introduction of porcine epidemic diarrhea virus into North America. With recent evidence that feed could also serve as a means for transmission of foreign animal diseases such as African swine fever virus, a renewed emphasis has been placed on continued improvement of biosecurity practices implemented within the swine feed sector.
In an effort to understand what best practices can be implemented to reduce the potential transmission of ASFV within an active outbreak region, a collaboration with partners in Vietnam was established to use a science-based approach to evaluate and identify potential gaps in biosecurity practices.
As part of this investigation, a variety of sample types were collected from a feed mill including feed and ingredient samples and environmental samples collected from surfaces within the feed mill, exterior surfaces of feed delivery trucks, and interior cab surfaces including foot pedals and the steering wheel. Feed, ingredient and environmental swab samples were analyzed similar to previous work using PEDV.
To date, over 2,000 samples have been collected. Of all samples collected, 17 have been polymerase chain reaction-positive representing 0.8% of all samples. To further characterize where these areas of contamination have been identified, we will first discuss feed trucks.
Unlike much of the feed manufactured and distributed in the U.S. swine industry, the majority of the feed that is produced through the feed mill evaluated is bagged. Thus, bags of feed are loaded at the feedmill onto trucks by hand, and unloaded manually on-farm. In the initial 45 days of the investigation, 370 samples were collected from feed trucks resulting in seven PCR-positives representing both interior and exterior surfaces.
As a result of this, the disinfection procedures for the exterior surfaces of feed trucks was modified and a disinfection procedure was also implemented to address any potential contamination within the cabs of feed trucks. Employee training and emphasis on reducing personnel movement out of the vehicles on farm was incorporated, which likely contributed to reduced detection of contamination of these surfaces as the sampling process continued.
Since these changes have been incorporated, nearly 600 additional samples have been collected from interior and exterior truck surfaces with no additional evidence of ASFV contamination.
In addition to feed delivery vehicles, a number of surfaces within the feed mill have been evaluated totaling 1,040 samples. Of these samples, nine have been identified as PCR-positive for ASFV with three being on exterior surfaces of equipment, three being on interior surfaces of equipment, two on worker clothing and one in an area where feed truck drivers aggregate upon arrival back at the feed mill.
Of the 142 ingredient and finished-feed samples collected and analyzed, only one complete feed sample has tested positive for ASFV.
To further understand these observations, a study was recently conducted at Kansas State University under biosafety level 3Ag conditions in collaboration with Jürgen Richt and his team to evaluate the distribution characteristics of ASFV if introduced into feed manufacturing equipment. This project was modeled after work which has previously demonstrated that once PEDV entered a feed mill, the contamination rapidly spread throughout the facility (Schumacher et al., 2017). Results of the current study indicate that the distribution pattern of ASFV is quite similar to PEDV — viral distribution is widespread and genetic material can be detected on a number of surface types.
Together, this information indicates that using environmental sampling to aid in evaluation of biosecurity practices can be an effective tool to increase awareness and identify gaps where corrective measures can be implemented to reduce surface contamination. Under real-world conditions in a region with endemic ASFV circulation, contamination can be detected on a number of surfaces within the feed mill, albeit at a low prevalence.
Movement of personnel and equipment appears to be an important source of ASFV transmission. Additional research is necessary to understand the effectiveness of various biosecurity practices to reduce contamination of surfaces within a feed mill for high impact pathogens including ASFV.
Further discussion of these projects in addition to a number of other feed safety, feed processing and nutrition topics will be included in the virtual 2020 Kansas State University Swine Day hosted Nov. 18-19. More information and registration information can be found at the Kansas State University Swine Extension website.
References
Schumacher, L.L., A.R. Huss, R.A. Cochrane, C.R. Stark, J.C. Woodworth, J. Bai, E.G. Poulsen, Q. Chen, R.G. Main, J. Zhang, P.C. Gauger, A. Ramirez, R.J. Derscheid, D.M. Magstadt, S.S. Dritz and C.K. Jones. 2017. Characterizing the rapid spread of porcine epidemic diarrhea virus through an animal food manufacturing facility. PLoS ONE. 12(11):e0187309. Doi:10.1371/journal.pone.0187309.
Sources: Jordan T. Gebhardt, Grace Elijah, Jason C. Woodworth, Chad B. Paulk, Cassie K. Jones and Steve S. Dritz, who are solely responsible for the information provided, and wholly own the information. Informa Business Media and all its subsidiaries are not responsible for any of the content contained in this information asset. The opinions of these writers are not necessarily those of Farm Progress/Informa.
Subscribe to Our Newsletters
National Hog Farmer is the source for hog production, management and market news
You May Also Like
---