Hog producers come to the table for antibiotic disucssions
Hog producers come to the table for antibiotic disucssions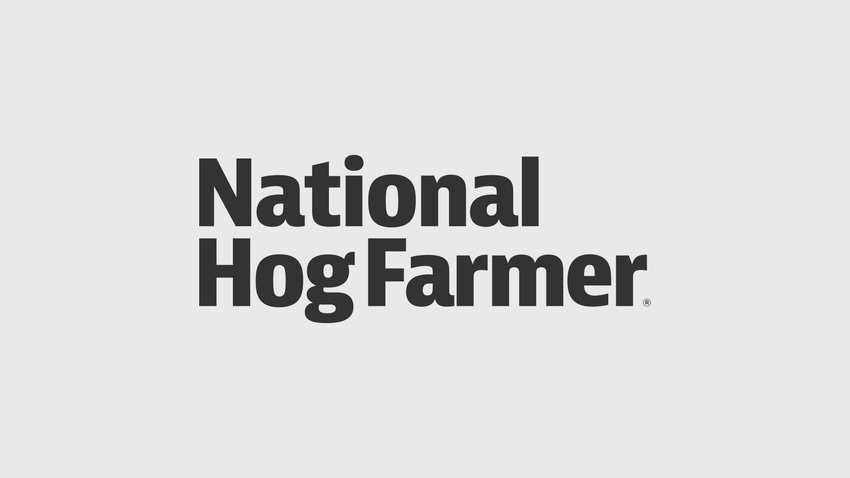 Many families will be gathering together this next week for Easter, and some of the best times together will be spent around the table — feasting and sharing life's stories, successes, trials, and tribulations.
Chances are that table talk may also involve the actual feast in front of the hungry guests, and hopefully that feast will have a nice ham as the center of attention. That ham may also come with a side of discussion how the ham got from the farm to the table.
Most all consumers are concerned about how their food is created, and for that matter they are concerned how meat-producing animals were raised and cared for prior to ending up on a plate. Concerns rise from the care given to those animals, and the procedures that were used to get this livestock to market. As of late, antibiotic-use in livestock has taken over the headlines, and this week the issue took center stage at a panel discussion in Washington, D.C., hosted by The Atlantic and sponsored by the Pork Checkoff. 
Antibiotic use, both in livestock and in humans, is under the microscope largely due to the issue of antibiotic resistance. Beth Bell, director of the National Center for Emerging and Zoonotic Infectious Disease at the Center for Disease Control and Prevention, calls antibiotic-resistance one of the "most serious public health threats of our lifetime." As the term "antibiotic-resistance" implies, overuse of antibiotics has led to antibiotics becoming not as effective against some bugs that make humans sick. There is also fear that antibiotic resistance may promote the evolution of "superbugs" that will become even more serious human health risks.
Bell says antibiotic-resistance threatens many advancements made in modern medicine over the past few decades, adding that the CDC says antibiotic resistance affects more than two million people in the United States, and antibiotic resistance is responsible for the deaths of more than 23,000 Americans each year.
There is speculation, and much debate, that the use of antibiotics in the production of meat-producing animals has led to some of the antibiotic-resistance issues in human health. Substantiated or not, some people believe this to be the case, and will decide how they want their meat raised. Consumers will make that decision at the meat counter in their grocery stores.
Regardless if antibiotic use in livestock can indeed make antibiotic-resistance worse in humans, thus increasing human health issues, the perception is real and livestock producers need to step up their game in searching for answers.
Pork producers have stepped up their game as the National Pork Board has used $6 million in Pork Checkoff funds over the last 15 years to research antibiotic resistance, and NPB CEO John Johnson says work continues to research animal health to get beyond reliance on antibiotics.
What's also encouraging is that, though human health is driving a lot of the human antibiotic-resistance concerns, agriculture is being brought to the table for discussions. In the last few weeks I have heard numerous times that it may be time, especially with new regulations by the U.S. Food and Drug Administration (Guidance 209 and 213) going into effect in January, that it may be time for producers and their veterinarians to reassess what they are doing in the hog barns. As William Flynn suggested in the D.C. panel discussion, "The first question we should be asking is, should I even be reaching for an antibiotic, or can I look at alternatives? We really need to be critical about antibiotic use." Flynn is the U.S. Food and Drug Administration's deputy director for science policy in the Center or Veterinary Medicine.
This panel brought together the hog industry, packers, veterinarians, pharmaceutical companies, antibiotic-use watchdogs and human health professionals, and all seemed to be in accord that strides are being made in the antibiotic issue. More work needing to be done was also agreed upon.
But what's most encouraging is that animal agriculture has been invited to the table.
Subscribe to Our Newsletters
National Hog Farmer is the source for hog production, management and market news
You May Also Like
---