Case studies: The role of custom-made vaccines in Strep suis control
Case studies: The role of custom-made vaccines in Strep suis control
A veterinarian shares two case studies that outline how he used custom-made vaccines to successfully fight Strep suis.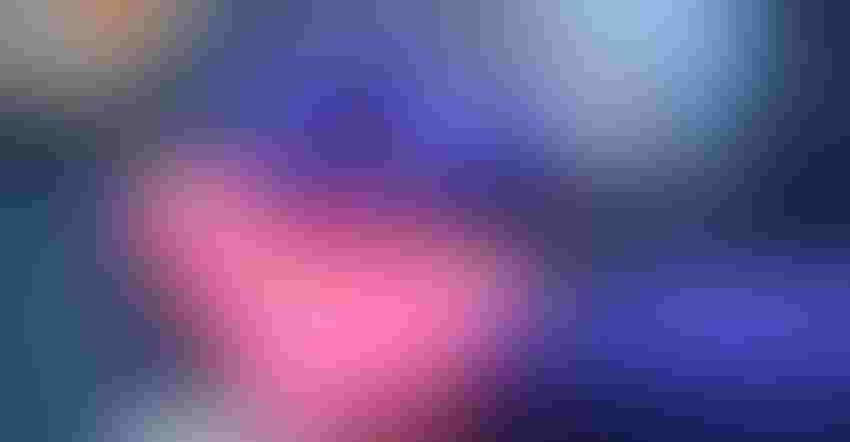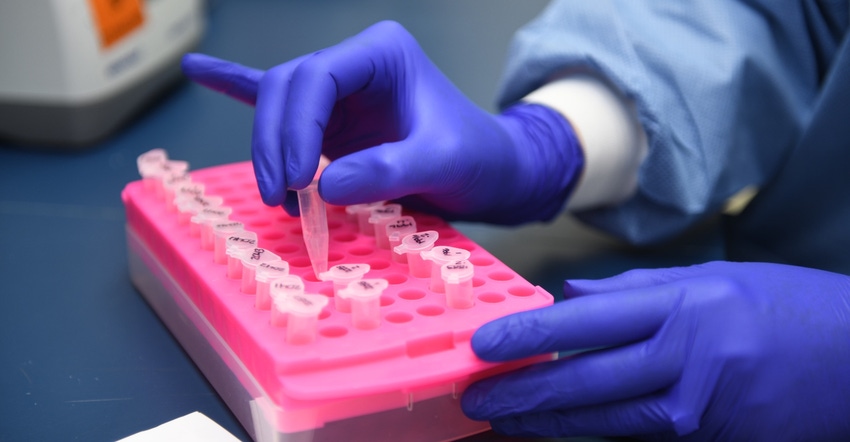 Producers and veterinarians continue to search for ways to minimize antibiotic use while at the same time controlling bacterial pathogens like Streptococcus suis. For some, autogenous, or custom-made, vaccines are a solution, according to a recent presentation by Brad Leuwerke, DVM, MS, of Swine Vet Center in St. Peter, Minn.
"In the last three to five years, we've had more Strep suis outbreaks among our client herds," says Leuwerke. The infections have seemed to be more persistent and severe than in years past. "Current Strep suis isolates may be increasing in pathogenicity, or we may have herds with multiple, highly virulent strains that interact, causing these disease outbreaks.".
Traditional antibiotic treatments have had drawbacks. "When we use broad-spectrum antibiotics in pigs, especially early in their lives, I think we reduce colonization in the pig, so that limits their immune response," says Leuwerke. "Then, at some point in time, they're challenged with Strep suis, and that disease is more severe."
Although Leuwerke has had positive experiences with custom-made vaccines for other bacteria, such as Actinobacillus suis and Haemophilus parasuis, the Strep suis vaccines seemed to be less predictable. Given recent advances in custom-made vaccines, he worked with Newport Laboratories Inc. in Worthington, Minn., to develop vaccines tailored to the Strep suis isolates that included an improved adjuvant at each operation. The following case studies highlight Leuwerke's experience with these vaccines.
Case study: Changing strains
History
A herd negative for porcine reproductive and respiratory syndrome virus and Mycoplasma hyopneumoniae experienced high mortality associated with Strep suis.
Clinical situation
In the farrowing area, nursing piglets demonstrated neurological signs and swollen joints, with 1 to 2% mortality in the last days prior to weaning.
More than 2% of piglets in the nursery showed rapid onset of clinical signs. Strep suis infection accounted for a large portion of the 5 to 6% mortality in the nursery.
In an attempt to mitigate the clinical signs of Strep suis, the operation used injectable antibiotics in the farrowing barn, frequent use of antibiotics in the nursery water, and medicated feed in the lactation and nursery areas.
Diagnostics
Piglets with neurological signs were tested, and two new Strep suis isolates were discovered.
Preventive strategy
The new isolates were incorporated into a custom-made vaccine, which included a new adjuvant. The vaccine was administered twice to gilts and once to sows pre-farrowing. Piglets were inoculated at processing and weaning.
Results
According to Leuwerke, following vaccination, there was a tremendous reduction in Strep suis mortality, with preweaning mortality decreasing from 1% to 2%, then to very few case reports. Mortality in the nursery, of which up to two-thirds was attributable to Strep suis, dropped to less than 2%, Leuwerke says.
Case study: New adjuvant makes the difference
History
A high-health herd experienced Strep suis instability after its gilt source was changed, leading Leuwerke to suspect that a new strain may have been introduced to the herd. The producer was using a Strep suis vaccine but was still having issues.
Clinical situation
The herd was exhibiting signs of Strep suis and experiencing 6 to 8% mortality beginning late in the lactation period until the end of the nursey phase, of which 3 to 5% was attributable to Strep suis.
Preventive strategy
The Strep suis isolates being used in the operation's custom-made vaccine were reviewed, and it was confirmed that they were appropriate for the strains present in the herd. So, a change in the vaccine adjuvant was made. The amount and type of adjuvant used in a vaccine are important because different adjuvants have different abilities in triggering immune responses. With the new adjuvant incorporated into the vaccine, replacement gilts were vaccinated during gilt development, sows were vaccinated once pre-farrow and piglets were inoculated at processing and weaning.
Results
Following the change, according to Leuwerke, total mortality from late in the lactation period until the end of the nursey phase dropped from 6 to 8% to 3 to 4%, with very few of those deaths attributable to Strep suis. Caretakers also observed there were fewer pulls (cases with arthritis or neurological signs) and higher-quality pigs leaving the nursery.
The results of both case studies suggest that a proactive, preventive approach to Strep suis using custom-made vaccines may help minimize mortalities and reduce the number of pigs needing antibiotic treatment. At the same time, vaccination is just one part of Strep suis control; it's still important to review control protocols unrelated to vaccines, such as gilt acclimatization, antibiotic use and on-farm transmission.
To view Leuwerke's full presentation on the recent webinar, "Control strategies for Step suis," click here.
©2019 Newport Laboratories, Inc. Worthington, MN. All Rights Reserved. US-POR-0073-2019.
Subscribe to Our Newsletters
National Hog Farmer is the source for hog production, management and market news
You May Also Like
---