Time to grill, and time to promote pork
Time to grill, and time to promote pork
Grilling season, though a small portion of the year, can mean big business for pork producers and retailers.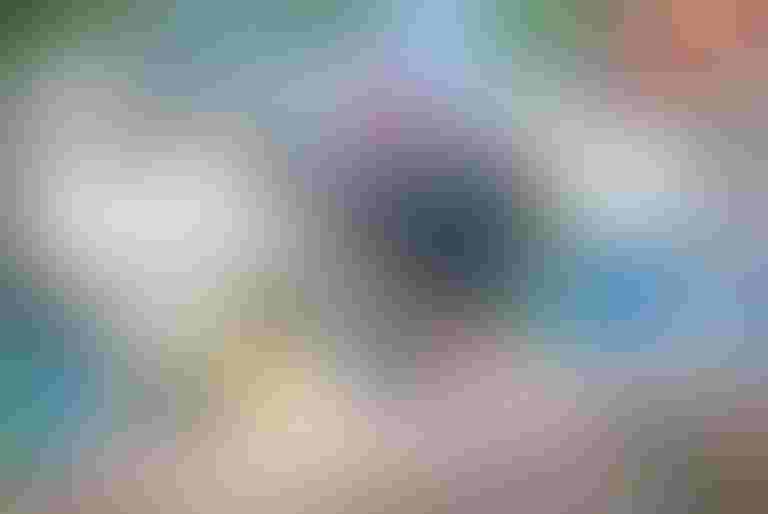 Grilling season is upon us, and that's good news for pork producers and retailers.
Patrick Fleming, National Pork Board director of market intelligence of Domestic Marketing, says grilling season is crucial for the sales of chops and ribs. Nielson research data back up the popularity of featuring pork products more often in the retail sector. "Chops and ribs are important basket builders during the summer grilling season," Fleming says during a Wednesday morning webinar for state pork associations and retailers. "The baskets were worth three to four times more when chops and ribs are in the cart."
While the summer is one quarter of the year, Fleming says research shows that "we do 32% of our pork chop sales during that time, and more importantly on the rib side we 40% more of our ribs during 25% of the time. So, it is a critical season for ribs and chops."
With the small grilling window, producers and retailers can reap the benefit of pork purchase frequency, "this is our time to sell, and a time when people are looking to buy." Grilling season is defined as Memorial Day to Labor Day.
A stat often thrown around is that U.S. consumers purchase fresh pork just 6.2 times each year, but Fleming points out that if just half of those Americans purchased fresh pork just one more time per year it would results in over $419 million in industry revenue, so it's easy to see the upside for retailers and producers.
Though the grilling window may be condensed, consumers are purchasing chops and ribs more often during the summer months, reducing the chop purchase frequency once every 56 days during the year to once every 28 days during the grilling season. Rib purchase frequency goes from every 46 days during the year to once every 31 days in the grilling window.
Not only are consumers buying more chops and ribs during grilling season, they are also willing to pay more for those delicacies during the grilling season — 12 cents more for chops and $1.10 for ribs — compared with the rest of the year. In addition to consumers spending more to purchase the pork chops and ribs, the average shopper basket has a greater value when chops and ribs are being purchased. "When chops and ribs are in the basket, the chopping cart is worth $121, versus when chops and ribs are not in the basket, $32," Fleming says. "That's a four-times increase what the shopping cart is worth. You put that on top of consumers buying pork more frequently, but pork is a real basket builder. … there's a substantial benefit to the retailer because it's hard to eat ribs all by themselves, they need all the supporting items — the side dishes, the sauce, the rubs, it's an event food, a social food, so the cart gets bigger." He says the same goes for chops, "you don't just put the pork chop in the middle of a plate with nothing around it."
Data show retailers can also tap into multicultural advertising as Hispanics and African-Americans tip the ribs and chops purchases over index, 120 and 143, respectively. Whites and Asians come in at 91 and 96, respectively. That market should continue to grow as it is anticipated that in the next five years the U.S. population will grow by 6.8 million Hispanics and 1.8 million African-Americans.
Leakage is a term that just doesn't sound good regardless of context, and Fleming says that is very true for retailers. In retail terms, Fleming explains "leakage" essentially as sales that a retailer loses to another retailer, "by getting beat out at price," he says. "They really like the pork chop, but across the street has them for a dollar cheaper, so you're going to have some leakage from promotional inefficiencies. That's why frequency of promotion is important. … another issue is you don't have the right assortment at the right time.
"Right assortment, properly merchandised with the right in-stock position is critical for eliminating leakage, because most people won't try to track you down if they can't find what they're looking for, especially if they'll have to stop at another grocery store in the next day or two, so they figure they'll just buy it there." Fleming says "leakage" is estimated at $46 million that is lost to competitive retailers.
Saying that people need a nudge, Fleming says retailers need to advertise more often. "People just need a little reminder, 'hey, it looks like it's going to be a nice weekend, maybe we should have some ribs.' Sometimes it's that gentle nudge that moves them from consideration to purchase, so that's why we see the direct correlation between promotion and sale."
Retailers may argue that advertising costs money, which is correct, but Fleming shares research showing that pork promotions for chops and ribs are more efficient compared to ground beef and chicken cutlets and filets, as pork promotions result in greater incremental sales gains.
Knowing the circle of dependency in the meat industry, the Pork Checkoff has shared this research with industry partners such as packers and retailers.
Subscribe to Our Newsletters
National Hog Farmer is the source for hog production, management and market news
You May Also Like
---