Near-term disruption, long-term optimism for pork
Near-term disruption, long-term optimism for pork
Rabobank executive director says staying nimble in global trade markets will be key for U.S. pork industry.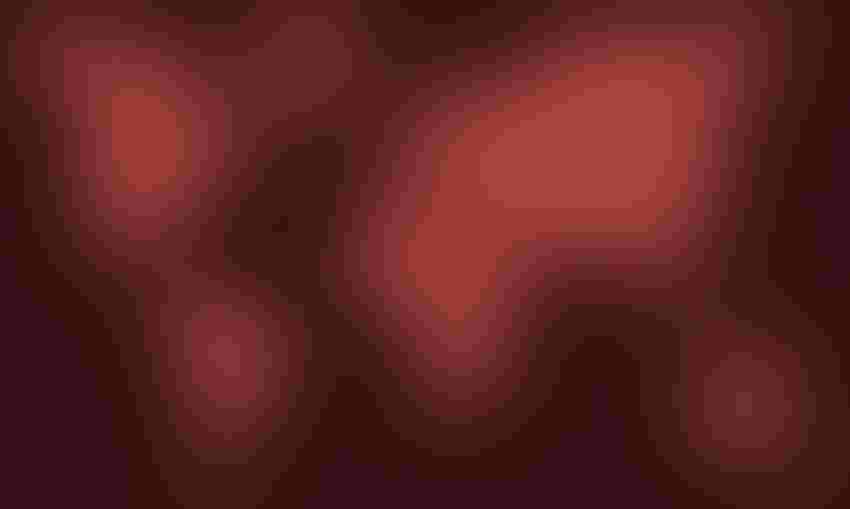 Is the glass half-full or half-empty for the U.S. pork industry outlook? Christine McCracken, executive director of Animal Protein with Rabobank, says depending on how you look at it, it could be both.
"These are some of the toughest hurdles the industry has ever faced, but it continues to clear every one and has some out stronger," says McCracken, who kicked off the ninth annual Iowa Swine Day, this year a five-part webinar series. "Changes in the supply chain and export markets will force the industry to respond more quickly than in the past and if we don't, we may not survive. We need to reassure consumers not only that supplies of pork will be available in their outlet of choice, whether that is online or in store, but that they are safe and affordable. This has been made more complex in the last few years as so many of these sales are now outside the United States and face an increasingly challenging maze of challenges. Now more than ever we need to work with our export partners to make sure these channels remain open."
During her presentation, "Global influences affecting the outlook for U.S. pork," McCracken not only highlighted opportunities and issues ahead for the U.S. pork industry, but also for global pork production, which is expected to be down 8% by the end of 2020 due to herd losses in China and Southeast Asia from African swine fever
While the United States is seeing an overhang on supply, demand sluggish at foodservice and slow production cutbacks, other corners of the world are dealing with their own setbacks, McCracken says.
In Brazil, the pork sector is seeing rising feed costs, and soft local demand due to a spike in COVID-19, together with plant disruptions which are pressuring local hog markets. As a result, analysts expect local hog production to slow in the second half of 2020 and into 2021. In Southeast Asia where production is rising after significant losses in the last year due to ASF, hog and pork prices remain high. Even while the herd has been slow to recover, analysts have seen prices fall as imports help soften the blow. This market could see even more downside as COVID-19 has effectively stopped tourism, which will ultimately dampen economic growth and slow meat sales.
The European pork industry is facing many of the same issues as the United States. Demand is weaker due to COVID-19, which is creating a protein oversupply, and right in the middle of all of this the government is changing industry regulations.
"That's only increasing," McCracken says. "I do think with a few exceptions, they will continue to reduce production in areas like Germany, where that regulatory burden is becoming really problematic, and other areas."
The European region also continues to report outbreaks of ASF in Poland, some very close to the border with Germany. McCracken says she is increasingly convinced that a case of ASF in Germany is unlikely to disrupt trade with China as it continues to make progress on a regionalization agreement that would limit the impact. While the risks of ASF are still threatening EU producers, the loss of domestic demand due to COVID-19 is a far greater concern near-term.
"For the EU, the loss of foodservice has a much smaller impact than in the United States, as its overall exposure is less than 20%," McCracken says. She expects slower retail sales and a disappointing tourist season to be much more disruptive to the industry in the near-term.
She says the other key risk area for Europe is exports. Seventy-one percent of Europe's exports went to China in April, and with the recent decision by China to start blocking imports from plants with COVID-positive employees, McCracken says this could quickly become a serious issue for export-dependent European plants.
"This is a serious issue for Germany, where we've already seen a large plant delisted, but any country that relies heavily on exports to China would have similar risk. Spain, which supplies an estimated 18% of China's imported pork, is of particular concern although there has been limited disruption in its plants thus far," she says.
"European producers are responding to the weaker demand outlook by slowing production growth. In countries like the Netherlands, Denmark and the UK where we had expected to see 3 to 4% growth, we are beginning to see more modest expansion plans. Spain seems to be the exception, which may reflect their export focus as well as previous investments to modernize facilities. Spain also faces a slightly more favorable regulatory environment relative to some of its European neighbors, which might also be a factor."
In China, COVID-19 has had a more severe impact on beef and seafood markets, as they have the most exposure to foodservice, McCracken says. Where there was some disruption in terms of rebuilding the herd and some supply chain disruptions early on, the pork sector has not been affected as much as the other proteins.
However, China is still recovering from ASF herd losses. Rabobank analysts are forecasting a 15 to 20% decline in pork production in 2020.
"The herd recovery was a little slower in the early days, but we have seen China make great progress this year," McCracken says. "These farms are larger and have invested in biosecurity, which is accelerating the move toward conventional diets. This is speeding the move away from backyard production much faster than many expected. That will affect their ability to rebuild and how quickly they can get back to kind of normal pork production in China."
McCracken says there has been a surge in terms of protein imports in China, especially from the United States which is now the largest exporter to China. "Just for context, imports had been only 2% of China's pork supply before ASF, but they now make up nearly 10%," she says.
"In addition to COVID and the impact of ASF, we also expect currency and trade to play a critical role in the outlook for global pork markets for the next few years. Asia remains short of pork and this should remain an important market for U.S. exports, but political tensions remain high and there are no guarantees these markets will remain open."
Foreign animal diseases also remain top of mind, McCracken says, and can't be overlooked while the market is distracted with COVID-19.
"While the near-term disruption from COVID and the economic weakness that's likely to come as a result may be a set-back for the industry, U.S. pork producers are resilient and should be able to emerge stronger," McCracken says. "Global demand for pork will recover as markets stabilize, and when it does, the U.S. pork industry will be ready and able to supply it."
Subscribe to Our Newsletters
National Hog Farmer is the source for hog production, management and market news
You May Also Like
---