USTR urged to strengthen ag trade in NAFTA negotiations
USTR urged to strengthen ag trade in NAFTA negotiations
Legislative Watch: Senators stress NAFTA's importance to agriculture; EPA maintains conventional ethanol at 15 billion gallons for '18 RFS; legislation to help with purchase of new farm equipment; farm bill listening sessions scheduled.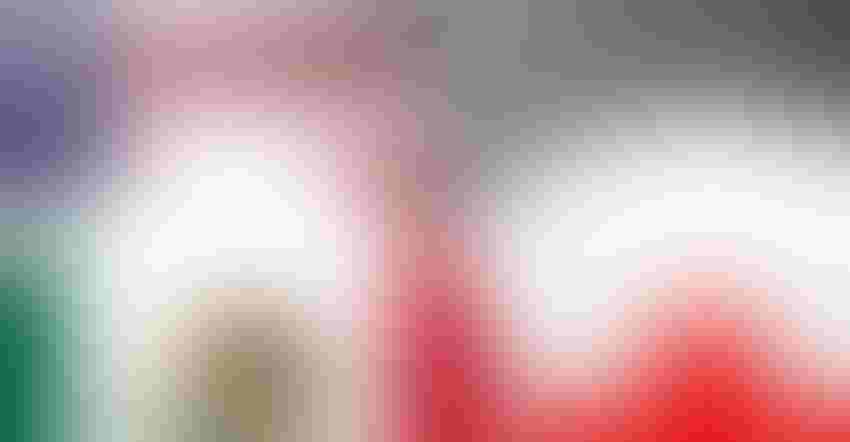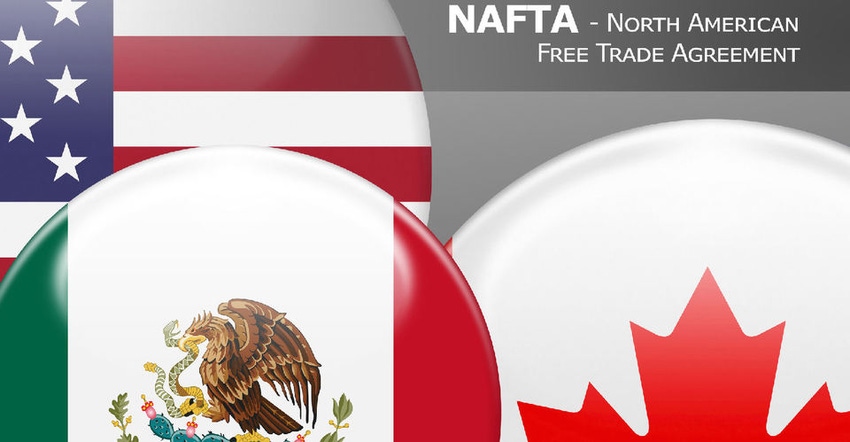 A bipartisan group of 17 Senators led by Sens. Pat Roberts (R-KS) and John Thune (R-SD) are urging the U.S. Trade Representative to strengthen agricultural trade as the administration gets ready to begin renegotiation of the North American Free Trade Agreement.
In a letter to U.S. Trade Representative Bob Lighthizer, the Senators state how important NAFTA has been for U.S. agriculture and not to lose any of the benefits agriculture has gained under the agreement. The Senators say, "…we request that you avoid any revisions to NAFTA and other previously negotiated trade agreements that would diminish the opportunities for U.S. farmers and ranchers to export their products, particularly given the current depressed state of the agriculture economy."
Since the implementation of NAFTA in 1993, Canada and Mexico have been two of the top five export markets for U.S. agriculture. In 2016, Canada and Mexico accounted for 28% of the value of total U.S. agricultural exports. The Trump administration is required to inform Congress of its negotiating priorities by July 17 and negotiations cannot begin until Aug. 17.
EPA maintains conventional ethanol at 15 billion gallons for 2018 RFS
The Environmental Protection Agency announces its proposed 2018 Renewable Volume Obligations required by the Renewable Fuel Standard. EPA Administrator Scott Pruitt says, "We are proposing new volumes consistent with market realities focused on actual production and consumer demand while being cognizant of the challenges that exist in bringing advanced biofuels to the marketplace."
The total renewable fuel volume is proposed at 19.24 billion gallons with conventional biofuel (corn-based ethanol) at 15 billion gallons. The conventional biofuel level is the same as 2017. EPA is also proposing 4.24 billion gallons for advanced biofuel, including 238 million gallons of cellulosic ethanol and 2.1 billion gallons for biomass-based diesel.
The Renewable Fuels Association says, "By staying the course and maintaining a strong RFS, consumers will continue to benefit from the policy, including a greater choice at the pump, while breathing cleaner air and seeing a boost to local economies."
The National Chicken Council, an opponent of the proposed ethanol level, says, "American chicken producers are only one drought, flood or freeze away from another crisis, while the ethanol industry is protected from federal mandates."
Tax legislation to help with purchase of new farm equipment
The "Agriculture Equipment and Machinery Depreciation Act" would change the depreciation schedule for agricultural equipment to five years from the current seven years. The legislation is designed to help farmers purchase new equipment to replace old machinery and to make the tax code more in line with how farmers finance new equipment.
The proposed legislation is sponsored by Sens. Pat Roberts (R-KS), Amy Klobuchar (D-MN) and John Tester (D-MT). Roberts says the bill would give producers greater certainty they need to invest in new and more modern equipment. Klobuchar says, "Making the tax code more consistent with how farmers finance new equipment will allow them to write-off equipment costs sooner and put money back in their pockets."
More farm bill listening sessions announced
The House Agriculture Committee has announced it is holding additional listening sessions, "The Next Farm Bill, Conversations in the Field," to hear the views of producers, ranchers and stakeholders. The sessions will be held July 31 in San Angelo, Texas; Aug. 3 in Morgan, Minn.; and Aug. 5 in Modesto, Calif.
Subscribe to Our Newsletters
National Hog Farmer is the source for hog production, management and market news
You May Also Like
---