U.S. pork making gains in the Chilean retail, foodservice sectors
U.S. pork making gains in the Chilean retail, foodservice sectors
Bacon-wrapped U.S. pork loin campaign in supermarket chains; U.S. pork spareribs showcased in smokehouse restaurant.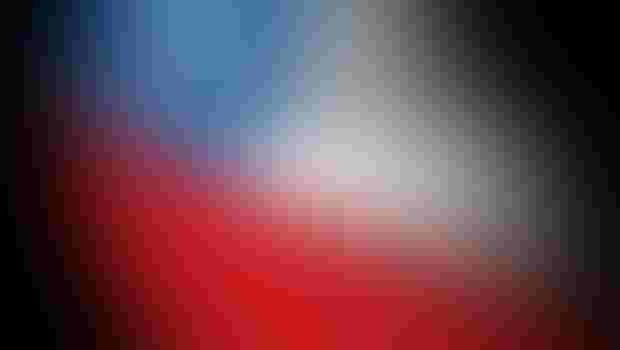 U.S. pork exports to Chile have rebounded in 2023. Through April, shipments increased 30% from a year ago to just over 4,000 metric tons.
Sebastian Gré, a professional chef who serves as the U.S. Meat Export Federation's program coordinator in Chile, recently updated pork industry leaders on promotional efforts that are advancing U.S. pork's presence in the Chilean retail and foodservice sectors, including a campaign that is bolstering sales of bacon-wrapped U.S. pork loin in the Lider and Tottus supermarket chains, as well as some small retail meat shops.
"Lider, which is the supermarket that's been operated by Walmart in Chile, has 140 stores and they introduced in December of last year a new product which is a pork loin wrapped with bacon that sells in individual packages and they have great success," says Gré. "We did a marketing campaign with them in 20 stores with samplings and due to the great success that the product had, they will be introducing the product to another supermarket, which is Tottus, it's a very big supermarket in Chile. It has 41 stores all over the country. And they will be also introducing to some small retailers to see how it works."
Gré also discussed the showcasing of U.S. pork spareribs at Curacaribs, a well-known Chilean smokehouse restaurant with an impressive following on social media.
"Chile's becoming more and more obsessed with smoking pork, smoking a lot of things," says Gré. "So during September of last year in Espacio Food Service, which is a food show in Chile, we met with a smokehouse called Curacaribs, and they were looking for U.S. pork because they wanted to have something different at the restaurant. And we put them in contact with one of the importers and now they are purchasing U.S. spareribs into their restaurants. In their social media they have over 140,000 followers on Instagram and they are promoting that they are using U.S. pork and U.S. spareribs in their restaurants. We did a big show with them that was very successful."
Promotions of U.S. pork in Chile are made possible through support from the National Pork Board and USDA's Market Access Program.
Subscribe to Our Newsletters
National Hog Farmer is the source for hog production, management and market news
You May Also Like
---