Supreme Court significantly reduces EPA's WOTUS authority
Supreme Court significantly reduces EPA's WOTUS authority
Legislative Watch: Victory for America's farmers, ranchers; Ag appropriations bill postponed due to debt ceiling talks; USDA cuts ribbon on NBAF.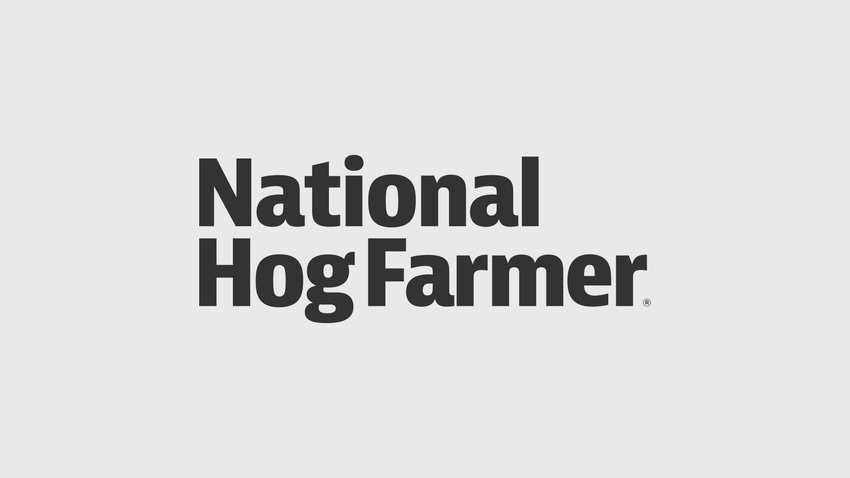 In a 5-4 decision, the Supreme Court ruled in Sackett v. EPA that the EPA and Corps of Engineers cannot use the Clean Water Act to regulate wetlands that are not directly connected to waters of the United States. Due to the decision, the Biden administration is expected to be forced to withdraw and re-evaluate its Waters of the United States Rule.
The Court's majority opinion was written by Justice Samuel Alito and was joined by Chief Justice John Roberts and Justices Clarence Thomas, Neil Gorsuch and Amy Coney Barrett. The Court found that the Clean Water Act only covers "relatively permanent, standing or continuously flowing bodies of water." While only five justices joined the majority opinion, all nine justices found that the 9th Circuit had erred in deciding for EPA against the Sackett family.
After reviewing the opinion, House Agriculture Committee Chairman Glenn "GT" Thompson (R-PA) said, "Today's unanimous ruling in Sackett v. EPA is a victory for America's farmers, ranchers and land owners. The decision reaffirms the rights of property owners and provides long-needed clarity to rural America. In light of this decision, the Biden Administration should withdraw its flawed final WOTUS rule. It is time to finally put an end to the regulatory whiplash and create a workable rule that promotes clean water while protecting the rights of rural Americans."
The American Farm Bureau Federation has long fought against a broad interpretation of "waters of the U.S." After the ruling, AFBF President Zippy Duvall said, "The justices respect private property rights. It's now time for the Biden administration to do the same and rewrite the Waters of the United States Rule. Farmers and ranchers share the goal of protecting the resources they're entrusted with, but they deserve a rule that provides clarity and doesn't require a team of attorneys to properly care for their land."
Ag appropriations bill postponed due to debt ceiling talks
While debt ceiling negotiations continue between the White House and Speaker Kevin McCarthy (R-CA), the rest of Congress's work on the annual budget is grinding to a standstill. The House Appropriations Committee was scheduled to mark up its annual agriculture appropriations bill this week but paused its actions due to the ongoing discussions. Leaders anticipate a final debt ceiling compromise will require changes to the upcoming year's spending levels.
Appropriations Committee Chairwoman Kay Granger (R-TX) posted this statement on the committee's website: "Given recent developments in the negotiations between Speaker McCarthy and the President, and in order to give the Speaker maximum flexibility as talks continue, the Committee will postpone this week's markups."
The decision affected not only the agriculture bill, but also bills covering homeland security, veterans, military construction and the legislative branch. The agriculture bill is expected to be controversial when discussions resume, as the draft language cuts nearly one-third of USDA's discretionary budget.
USDA cuts ribbon on National Bio and Agro-Defense Facility
After eight years of construction and nearly two decades of planning, the National Bio and Agro-Defense Facility in Manhattan, Kansas, was dedicated in a ceremony this week. The 500,000-square-foot, $1.25 billion facility is slated to begin operations later this summer. It will replace the 68-year-old Plum Island Animal Disease Center near New York City. Congress heavily debated the need for and location of the facility in the wake of 9/11.
NBAF is expected to employ over 400 people and operate as a Biosafety Level 4 facility, the highest level of biocontainment and safety laboratory available today. It will be the only research facility in the United States studying foot and mouth disease and will research numerous other high-risk animal pathogens. The facility will be operated by USDA's Agricultural Research Service and Animal and Plant Health Inspection Service. The ceremony featured speeches by USDA Secretary Tom Vilsack, Kansas Governor Laura Kelly, U.S. Senator Jerry Moran and former U.S. Senator Pat Roberts.
"America's farmers, ranchers and consumers count on our researchers to understand, monitor for and develop solutions to combat a variety of high-consequence animal pathogens, and a facility of this magnitude positions us to respond," said Vilsack. "This new, innovative facility will give USDA scientists access to cutting-edge, safe and secure technology so they can continue to lead the world in animal health research, training and diagnostics to protect our food supply, agricultural economy and public health."
Subscribe to Our Newsletters
National Hog Farmer is the source for hog production, management and market news
You May Also Like
---