Sponsored - My fit pig: tracking daily goals to reach financial fitness
Sponsored - My fit pig: tracking daily goals to reach financial fitness
While tracking feed intake, water consumption, health and growth is common on most farms, analyzing how all these components work together to get pigs to market at the right weight or goal is becoming more important.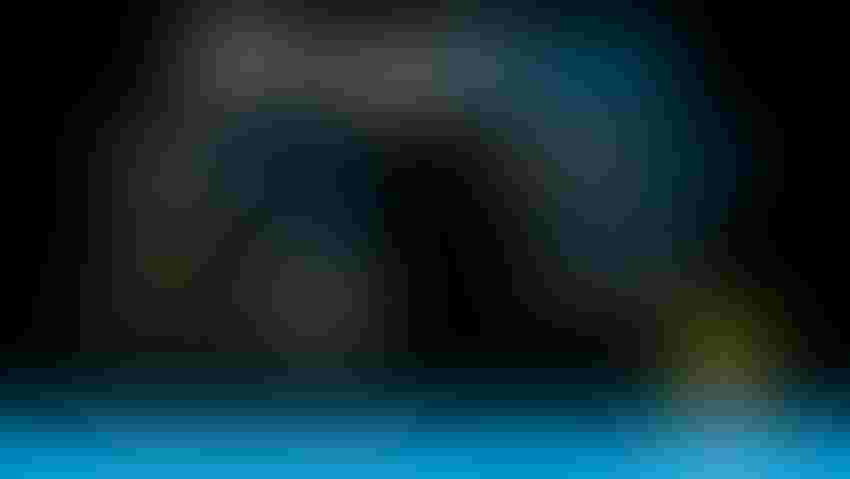 Health and fitness trackers are a popular item with people today. Just take a look around and see how many people are wearing Fitbits or Garmins. While pigs don't wear fitness trackers, at least not yet, there are still a few basic indicators that farmers need to be monitoring every day to maximize pig health, performance and profitability. While tracking feed intake, water consumption, health and growth is common on most farms, analyzing how all these components work together to get pigs to market at the right weight or goal is becoming more important. It's really about raising as many healthy, fit pigs at the targeted market weight (goal) as possible. Having more pigs at the market weight that provides the optimum returns creates maximum revenue for the farm. When market prices are low this is even more important. So the My Fit Pig concept is about producing pigs that are both physically fit and financially fit.
Intake is Key:
Ensuring that pigs have access to and actually consume the required nutrients is crucial.  From the first drink of colostrum that a pig takes to give it a good start on life, to its first bite of dry feed that helps them transition during weaning, it matters. To put it simply, if pigs don't eat, they won't grow. That's one reason farmers are always looking for ways to improve feed intake, especially in young pigs. At Hubbard Feeds we're seeing more interest in products like Kickoff, a prestarter that has a unique texture which encourages feed intake in pigs on the sow or in the nursery. One look around this year's World Pork Expo told you how important intake in young pigs is with a number of companies promoting early pig feeds or water supplements.
However, the conversation on feed intake doesn't stop once pigs leave the nursery. Mandy Gerhart, swine nutritionist for Hubbard Feeds, states "I spend a lot of time evaluating diets, various ingredients, and feed budgets. In doing so we're helping our customers determine what level of nutrients needs to be provided and which ingredients most economically do that. Finally, by reviewing how much pigs eat compared to what we budgeted, we can determine if changes need to be made. Bringing it back to the My Fit Pig theme, think of the apps, such as My Fitness Pal or the Fitbit app, that allow people to track what they've eaten and the calories consumed. The goals are a little different between people and pigs, whereas for most of us our goal is to lose weight but for pigs, our goal is to gain weight."
Tools to Help Reach Weight Goals:
If pigs don't eat, they don't grow. However, it's not enough just to get them to market. Targeting the market weight that brings the best returns based on your pigs, packer and current market conditions optimizes returns. Hubbard Feeds has a couple of easy to use, but very detailed tools that help customers determine the ideal market weight for their pigs. The Smart Choices Feed Marketing Dashboard takes into account 3 main components 1) current growth parameters such as average daily gain and feed conversion 2) diet costs and 3) market price & carcass cutout values and compares them against various packer matrixes to help determine the market weight that will provide the best return at each packer. The dashboard can also show returns at various selling weights to help determine what the economic impact is of selling lighter or heavier pigs.
The second tool, the Crush app, takes into account production and performance information and combines it with real time CME (Chicago Mercantile Exchange) futures pricing. So instead of looking back after a group is marketed to determine how that group did financially, Crush users are able to look ahead when they place those pigs on feed and using real time numbers, see the projected return per pig. This allows them to make marketing decisions to manage risk and improve profitability.
Physically and Financially Fit
Pigs may not be wearing fitness trackers at this time, but there are tools that monitor the environment, feed consumption and water intake. A daily observation of these key factors helps farmers determine pig health and if they are on track to meet their weight goal (optimal market weight). Tools like the Crush and Smart Choices Dashboard allow producers to evaluate various market scenario and make economic decisions to help their business be financially fit. 
Subscribe to Our Newsletters
National Hog Farmer is the source for hog production, management and market news
You May Also Like
---