Maple Leaf Foods reports $57.7M net loss for Q1 2023
Maple Leaf Foods reports $57.7M net loss for Q1 2023
Once pork markets normalize, firm foresees meeting or exceeding their financial targets of 14-16% Adjusted EBITDA margins.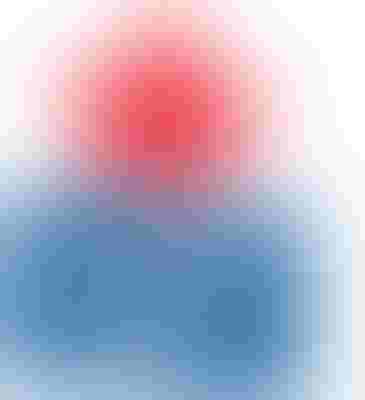 Maple Leaf Foods Inc. has reported its financial results for the first quarter ended March 31, with the Meat Protein Group delivering top-line growth of 5% and an Adjusted EBITDA Margin of 7.6% in the quarter.
"Although global pork markets continued in their dislocation during our first quarter as expected, we made excellent progress in important dimensions of this inflection point year," said Michael H. McCain, executive chair and CEO of Maple Leaf Foods. "Our supply chain has made exceptional progress back to full normalization, we have advanced our much-needed inflation pricing, we began taking advantage of our renewed access to the Chinese markets and continue to see strong performance across our brands.
"We have line of sight on being Adjusted EBITDA neutral in our plant protein business this year, and our world-leading London poultry plant start-up is going exceptionally well as it is now operating at a full single shift. At this point, we have full conviction that once pork markets normalize we will meet or exceed our financial targets of 14-16% Adjusted EBITDA margins, all while continuing to advance our vision to be the most sustainable protein company on earth."
First Quarter 2023 Highlights
Total Company sales growth of 4.3% to $1.17 billion, with an Adjusted Earnings Before Interest, Taxes, Depreciation and Amortization margin of 6.4%.

Meat Protein Group sales grew to $1.14 billion, an increase of 5.0% year over year. Adjusted EBITDA was $87.3 million, Adjusted EBITDA margin was 7.6%, an improvement of 100 basis points from the fourth quarter of 2022.

Plant Protein Group sales were $37.4 million. Plant Protein Group Adjusted EBITDA improved by 60.9% year over year to a loss of $12.0 million, en route to an Adjusted EBITDA target of neutral or better in the latter half of 2023.

Capital expenditures were $52.6 million.

The London Poultry facility ramp up is progressing on schedule. Two facilities have transitioned to London.
Outlook
Meat Protein: Expect mid-to-high single digit sales growth in 2023, and Adjusted EBITDA Margin expansion to achieve a target range of 14% - 16% when conditions normalize.

Plant Protein: Targeting to deliver neutral or better Adjusted EBITDA in the latter half of 2023.

Capital expenditure: for 2023 is expected to be less than $250 million with up to $120 million attributable to Maintenance Capital and the balance attributable to Growth Capital.
Sales for the first quarter of 2023 were $1.17 billion compared to $1.12 billion last year, an increase of 4.3%, driven by higher sales in the Meat Protein Group more than offsetting a decrease in the Plant Protein Group. 
Net loss for the first quarter of 2023 was $57.7 million ($0.48 loss per basic share) compared to earnings of $13.7 million ($0.11 per basic share) last year. Net earnings were negatively impacted by results in the Meat Protein Group, driven by pork market headwinds, cost inflation and higher start-up expenses, partly offset by pricing actions taken in prior quarters to mitigate inflation. These results were mitigated by stronger results in the Plant Protein Group with improved margins and lower Selling, General, and Administrative spending as the segment continues to execute against its plan to be Adjusted EBITDA neutral in the latter half of 2023. In addition, results were negatively impacted by unrealized mark to market valuations on biological assets driven by changes in feed and hog markets, higher interest expense with increased rates and higher debt largely to fund strategic capital expenditures, partly offset by a tax recovery. 
Adjusted Operating Earnings for the first quarter of 2023 were $19.3 million compared to $16.1 million last year, and Adjusted Earnings per Share for the first quarter of 2023 was a loss of $0.12 compared to earnings of $0.03 last year due to similar factors as noted above.
Subscribe to Our Newsletters
National Hog Farmer is the source for hog production, management and market news
You May Also Like
---