Active population may drive meat purchases, prices in the future
Active population may drive meat purchases, prices in the future
MDM respondents, who are pursuing fitness goals, on average are including chicken in 0.99 meals per day, while beef is included 0.86 and pork 0.56.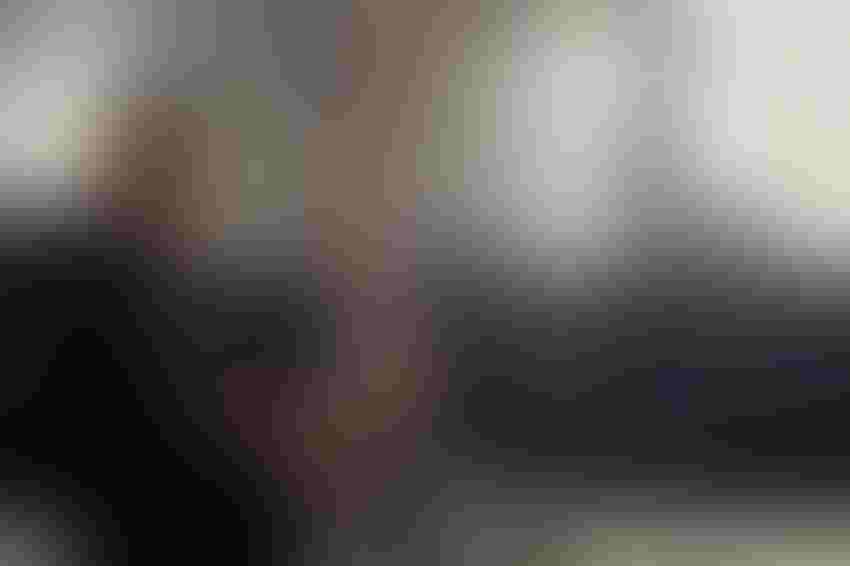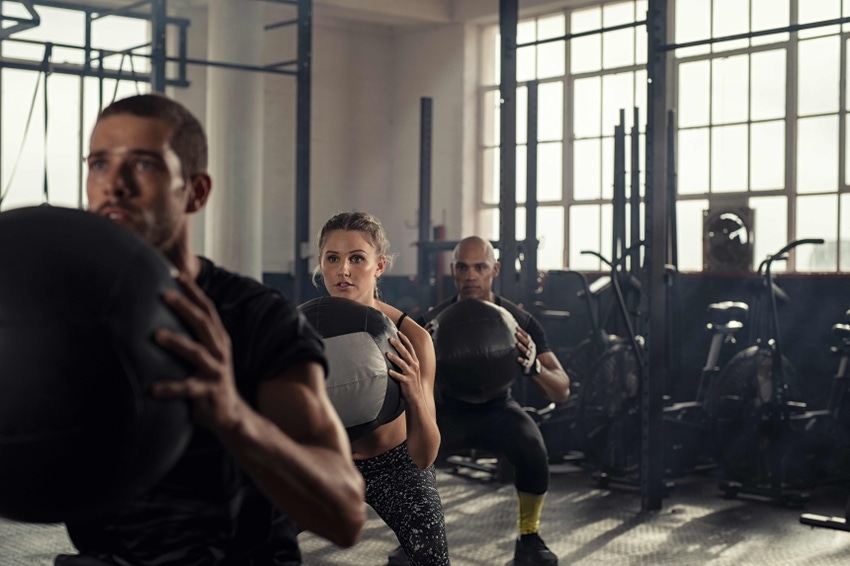 Young Americans, who are focused on reaching strength-training and fitness-related goals, seem to be just as attentive to consuming adequate protein to compliment those efforts. And, if that active generation continues to maintain their fitness routines and protein consumption levels as they age, the U.S. meat industry may soon find a reliable consumer base in the years to come.
According to a recent special Meat Demand Monitor report on protein consumption and physical fitness, 3,045 of the 8,338 respondents said they intentionally eat protein to aid in meeting strength-training or other fitness-related goals. Kansas State University authors Glynn Tonsor, professor in the Department of Agricultural Economics, and Justin Bina, a doctoral candidate, say this equates to nearly 37% of the U.S. adult population who are deliberately consuming protein to aid in their fitness journey.
Bina is now focusing his dissertation research on quantifying the monetary value the beef, pork and chicken sectors stand to gain from these consumers who regularly resistance train or otherwise have physical fitness pursuits.
"These pursuits are often fueled by an intentional consumption of protein to aid in muscle repair and recovery; the economic impacts of which have not been assessed," Bina says. "Along with a monetary value of these consumers, our work will compare various measures of demand for meat for the 'active' versus 'non-active' population and across an array of retail products."
While intentional consumption of protein for physical fitness is typically geared toward resistance training, or those activities that require protein to build muscle, Bina points out competitive sports also involve some level of resistance training and are likely to impact participants' protein intake.
"Very preliminary work shows that resistance training is more highly associated with increased protein intake than cardiovascular training, which is to be expected," Bina says. "However, given data constraints I cannot directly assess the influence of other exercise endeavors, such as football training, etc."
Male respondents had a higher tendency for intentionally consuming protein. However, for females 65 years or older, 18% reported consuming protein to meet fitness goals, in comparison to just 14% of males with the same goals in the same age category.
Sixty percent of males younger than 50 reported purposely consuming protein, compared to 14 to 30% of males 50 and older. Similarly 34-43% of females younger than 50 made consuming protein a healthy habit as opposed to just 20% of females over 50 years of age.
As for geographic differences in fitness and protein consumption levels, around 40% of respondents from states in the southern United States indicated they regularly consume protein for fitness-related reasons. The authors note that the warmer temperatures year-round in those states may attribute to the increased attention to fitness and associated increased protein intake.
Of all the states surveyed, California respondents, at 45%, were the most likely to consume protein to meet their fitness goals.
These "intentional" consumers are also most likely to be less sensitive to changes in the price of meat products, Bina says.
"The intentional consumers must still meet their envisioned protein requirements and are more likely than the typical consumer to continue purchasing," Bina says. "Of course, there are some substitution patterns between pork, beef and chicken that may differ between the intentional and typical consumers. It may be that as the price of pork increases, the intentional consumer is more likely to switch consumption to a leaner cut of meat (i.e., chicken breast) than the typical consumer. These relationships will be assessed in our ongoing work."
As for the type of animal protein these consumers are intentionally choosing, active MDM respondents on average are including chicken in 0.99 meals per day (compared to 0.70 non-active respondents), while beef is included 0.86 (0.61 non-active) and pork 0.56 (0.45 non-active).
Bina says beef and pork, which generally have a higher fat content, are often at a disadvantage in marketing to active or health-focused consumers that desire a relatively leaner product. However, active individuals, due to exercising, may have less time in the day to prepare food compared to non-active individuals, ushering in further opportunities for beef and pork with this sector.
"I think an opportunity exists for beef and pork producers to market ready-to-eat small dishes or snacks that save consumers time in meal preparation and provide macronutrient content aligned with an active individual's dietary goals," Bina says. "Considering that younger people are more likely to be an intentional consumer and that younger people typically have smaller incomes, the price point on such pre-made convenience meals would be important."
Each month the MDM project collects data from over 2,000 U.S. consumers. Funded in-part by the Beef Checkoff and Pork Checkoff, the project tracks U.S. consumer preferences, views and demand for meat with separate analysis for retail and food service channels.
Subscribe to Our Newsletters
National Hog Farmer is the source for hog production, management and market news
You May Also Like
---