Pit Foaming Remains Perplexing
Pit Foaming Remains Perplexing
It seems there is neither a quick fix nor an easy answer to the perplexing questions surrounding an increase in manure pit foaming incidents in the upper Midwest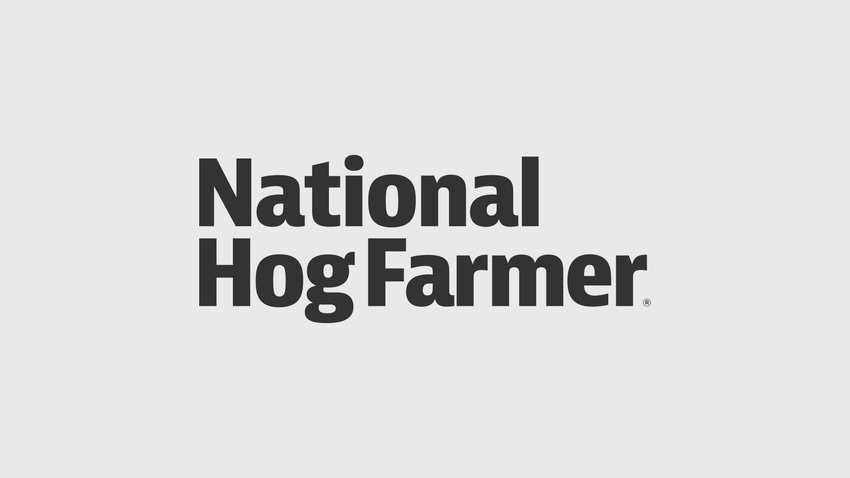 It seems there is neither a quick fix nor an easy answer to the perplexing questions surrounding an increase in manure pit foaming incidents in the upper Midwest. Collaborative research is being conducted by the University of Minnesota, University of Illinois, Iowa State University and the University of Nebraska to take a closer look at the conditions that exist when pit-foaming problems occur.
In truth, foam production is not a completely new challenge. For years, swine industry experts have fielded a call or two per year about foam issues in manure pits, says David Schmidt, University of Minnesota, research engineer in the university's Bioproducts and Biosystems Engineering Department. Then, starting in 2009, reports of manure pit-foaming incidents took a significant jump in the north-central states. This raised concerns because foam on top of liquid manure in deep-pit storage leads to a higher risk of fires.
In 2009, a southern Minnesota pork producer narrowly escaped serious injury when he was blown nearly 40 ft. out of a building during an explosion. Several other foam-linked barn explosions and flash fires have occurred during the past two years in Iowa, Illinois and Minnesota.
Menacing Methane
Methane is always produced during anaerobic breakdown of manure. Foam captures methane, at times in concentrations up to 70%. When the foam bubbles break, a large release of methane occurs. This leads to potentially explosive conditions, particularly during manure pumping and agitation.
The occurrence is not limited to the finishing barn pits. The mysterious problem has also occurred in nursery and wean-to-finish barns. In many cases, the foam only occurs in the pit below one room in a barn or a portion of the rooms or barns on a production site.
"Pit foaming appears to be more of an issue in the northern United States, with increasing incidence in Minnesota and Iowa," Schmidt says. "There are no silver bullet solutions to recommend at this time. I like to think of pit foaming as a disease with risk factors that are not currently well understood."
Pit Audits May Help
If producers are having a problem with manure pit foaming, Schmidt suggests conducting weekly "pit audits" to help predict when the problem is occurring. If a pit shows signs of foaming issues, early pumping should be considered.
Whenever pits are being pumped, but especially when pit foaming is present, make sure everyone working in the barn is aware of potential dangers. Common procedures like pit agitation or power-washing can cause foam bubbles to break, releasing methane and hydrogen sulfide gas.
"Turn off ignition sources such as welders, heaters and motors," Schmidt advises. If foaming is an issue, he also recommends not agitating the pit until manure is at least 2 ft. below the slats, if possible. When manure has reached that lower level, the pit should be agitated intermittently to allow the methane gas to disperse. It is important to keep people out of the buildings during agitation and pumping, he reminds.
Adequate building ventilation is particularly important when foam is present. The University of Minnesota recommends a minimum ventilation rate of around four air exchanges per hour to help keep gas levels lower. If foam is being broken up and gas release is a concern, up to 10 air exchanges will be needed to insure the methane is diluted to below dangerous levels. Make sure the foam is not blocking pit fans, and use sidewall fans if possible, Schmidt suggests.
In curtain-sided barns, curtains should be open to improve ventilation. However, if there is not enough wind to promote static pressure in the building, the curtains should be kept closed with pit fans operating.
Lora Berg is a freelance writer from Lakeville, MN.
Subscribe to Our Newsletters
National Hog Farmer is the source for hog production, management and market news
You May Also Like
---