USDA report shows increasing concentration in meatpacking industry
USDA report shows increasing concentration in meatpacking industry
Legislative Watch: Economies of scale, innovation could lower prices; NCBA asks federal judge to fully strike down WOTUS rule; SNAP error rate jump.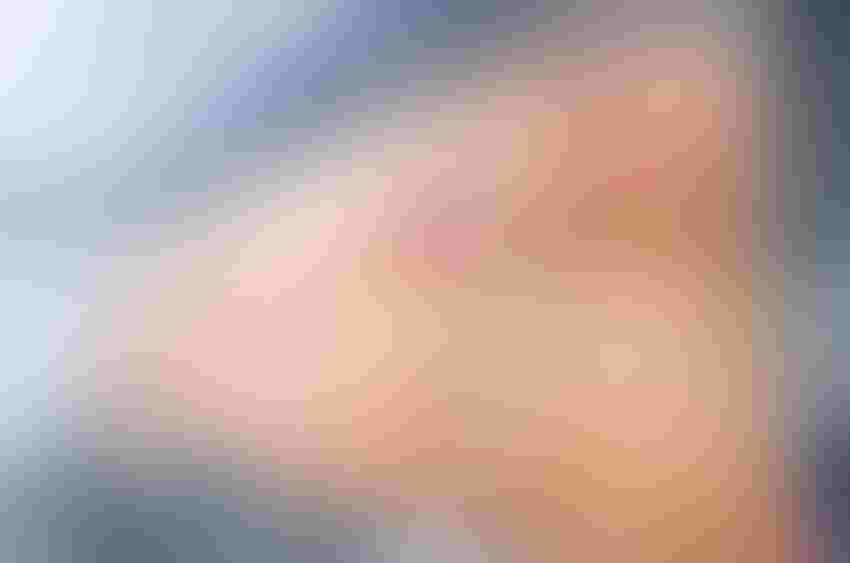 A new report from USDA's Economic Research Service shows the meatpacking industry has consolidated substantially in the past 40 years. In its Concentration and Competition in U.S. Agribusiness report, ERS notes that 34% of pork was processed by the four largest companies in 1980, but by 2019 that share had nearly doubled to 67%. The trend was even more pronounced for steers and heifers, rising from 36% to 85% concentration, with almost all of the increase occurring between 1980 and 1995. Data from poultry producers only goes back to 1995 but shows much less-pronounced consolidation than other meat sectors.
The report attributes much of the shift to technological advances allowing larger, more efficient processing plants. To sustain a constant flow of livestock for these larger plants, companies began developing more-integrated supply chains and encouraging farmers to specialize. Hog and poultry producers are highly integrated, but cattle remain mostly diversified among smaller herds. ERS notes that over 750,000 farms and ranches raise cattle, while only 15,000 contract to raise chickens and 6,000 contract to raise hogs.
While consolidation is often associated with decreased competition and higher consumer prices, the report finds that added economies of scale and innovation could actually lower prices. However, over the past decade, spreads between wholesale and farm values have trended up, particularly in beef. ERS notes there have been a number of new entrants to the processing market in the past few years, which will help determine whether these trends continue or reverse.
NCBA asks federal judge to fully strike down WOTUS rule
In a lawsuit filed by the National Cattlemen's Beef Association in the U.S. District Court for the Southern District of Texas, the organization has asked a federal judge to strike down the Biden administration's Waters of the United States rule in its entirety. The rule was effectively gutted in May by the Supreme Court in Sackett v. EPA case, which held that EPA had overstepped its statutory authority by trying to regulate more land than the law allows.
In the wake of Sackett, the Biden administration announced plans to issue a revised WOTUS rule by the end of the summer, which an EPA official described as "surgical" changes. NCBA believes minor tweaks would violate the Supreme Court's ruling, and nothing less than a full repeal is in order.
"In Sackett v. EPA, the Supreme Court unanimously ruled that the EPA had overstepped its authority under the Clean Water Act," said NCBA Chief Counsel Mary-Thomas Hart. "A full rewrite of the Biden administration's WOTUS definition is the only path to comply with the Sackett decision. NCBA is seeking summary judgment in our lawsuit against the Biden WOTUS rule and urging the Southern District of Texas to strike the rule from the books."
SNAP error rate jump draws sharp bipartisan response
An unexpected increase in error rates for Supplemental Nutrition Assistance Program payments drew an unusual bipartisan rebuke from the leaders of the House and Senate Agriculture Committees. After a two-year hiatus due to the pandemic, the SNAP error rate report showed the overpayment rate rose 59% between 2019 and 2022. Nearly 10% of recipients were improperly determined to be eligible for SNAP benefits in fiscal year 2022. Alaska had the worst overpayment rate at nearly 57%, while South Dakota had the best at 3.07%.
Shortly after USDA released the latest data, House Ag Chairman Glenn "GT" Thompson (R-Pa.) and Ranking Member David Scott (D-Ga.), and Senate Ag Chair Debbie Stabenow (D-Mich) and Ranking Member John Boozman (R-Ark.) issued a joint statement.
"The pandemic caused new challenges for USDA and states alike, who took measures to ensure access to SNAP," the group said. "However, the national error rate as reported today is unacceptable and threatens the integrity of the program. We urge governors and administrators to promptly establish corrective action plans and continue to work with USDA to address the root causes of these errors to improve their program operations, remain accountable to the taxpayer, and most importantly, ensure that benefits are targeted to the people who are the most in need."
SNAP eligibility is one of the most politically divisive issues in this year's farm bill reauthorization debate. In early June, Congress agreed to adjust eligibility for certain populations in a bipartisan agreement to raise the debt ceiling. However, some lawmakers continue to seek changes such as additional work requirements.
Subscribe to Our Newsletters
National Hog Farmer is the source for hog production, management and market news
You May Also Like
---