Reinbold to lead NOVUS global swine team
Reinbold to lead NOVUS global swine team
Prior to joining company, Reinbold served as a research scientist for Elanco Animal Health and at Boehringer Ingelheim Vetmedica, Inc.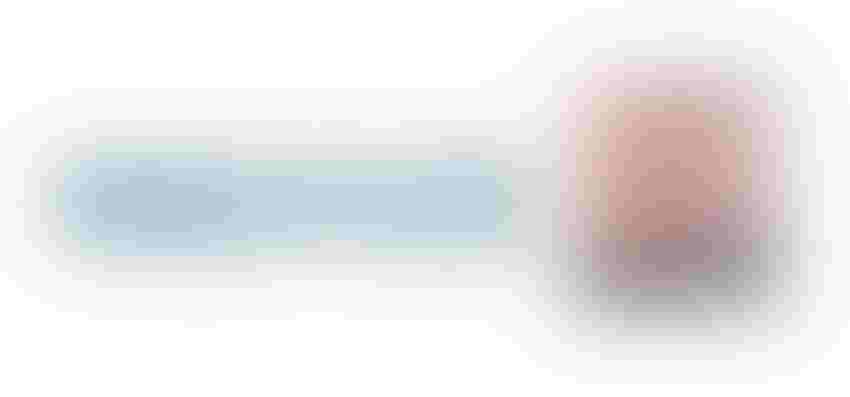 NOVUS has recently brought on Brandon Reinbold, DVM, to lead research and technology initiatives in the company's global swine team.  
Reinbold joined NOVUS earlier this year as senior manager – global swine technology lead. In this position, he creates the strategy and execution plan for the swine research program, focusing on gut health and intelligent nutrition to optimize performance. He also helps develop the go-to-market strategy that takes solutions from ideation to the farm.  
Reinbold says the company's drive to partner with the industry and provide solutions that truly make a difference made him want to join NOVUS. 
"There were many things that attracted me, such as NOVUS' dedication to innovation, the versatility of the HMTBa molecule, and the authentic work culture," he says. "More than ever, NOVUS is focused on the current intelligent nutrition solutions for its customers' needs as well as looking into the future to address the needs of tomorrow."
Supporting members of NOVUS' Swine Technical Services team around the world, Reinbold aids in their work with customers to ensure they get more from their animals. He says many NOVUS customers have dedicated R&D business units that are engaged in evaluating solutions. He supports those in-house efforts through his expertise and experience.  
"I can provide additional study design details, focusing on cost-efficient sampling strategies that will turn data into information that can be used to make decisions," he says. "I also utilize my veterinary health experience in infectious disease to share with customers critical control points that can result in improved herd health management and alternations to biosecurity plans and protocols." 
Prior to joining NOVUS, Reinbold served as a research scientist for Elanco Animal Health and at Boehringer Ingelheim Vetmedica, Inc., where he developed trials and evaluated results to deliver new products and services to the animal protein industry. His efforts helped bring many products to markets around the world.  
NOVUS' Director of Global Applied Research & Technology Deana Hancock said Reinbold's diverse background means he can see various angles of a challenge and its solution.  
"Brandon brings a unique skill set to NOVUS in that he has strong expertise in animal health, microbiology, pharmacology and veterinary medicine, including having been in private veterinary practice prior to his experience in pharmaceutical product development," Hancock says. "As we develop new products at the interface of nutrition and health, including those that are biologics-based leveraging INTREIUS technology, we are excited to have Brandon help us champion these new initiatives to bring new solutions to our customers."
Hancock says Reinbold has already begun meeting with customers to help address their existing challenges, identify areas of previously unrealized profitability, and discover needs that may result in new, innovative intelligent nutrition solutions.  
"These interactions build a partnership and help ensure we are developing the right research strategy and capabilities for both value proposition work on our existing NOVUS solutions and services and new technologies," Hancock says. 
A Missouri native, Reinbold earned his bachelor's degree and doctorate in veterinary medicine from the University of Missouri-Columbia. He received his doctorate in microbiology from Kansas State University. He is a member of the Academy of Veterinary Consultants.  
NOVUS is a U.S.-based intelligent nutrition company providing solutions for the global animal agriculture industry. The company's portfolio includes bis-chelated organic trace minerals, enzymes, organic acids, essential oils, liquid and dry methionine, as well as a network of experts around the world to provide guidance on management best practices.  
Subscribe to Our Newsletters
National Hog Farmer is the source for hog production, management and market news
You May Also Like
---