Greiner to lead Iowa Pork Industry Center
Greiner to lead Iowa Pork Industry Center
Rademacher will serve as associate director of the Iowa Pork Industry Center.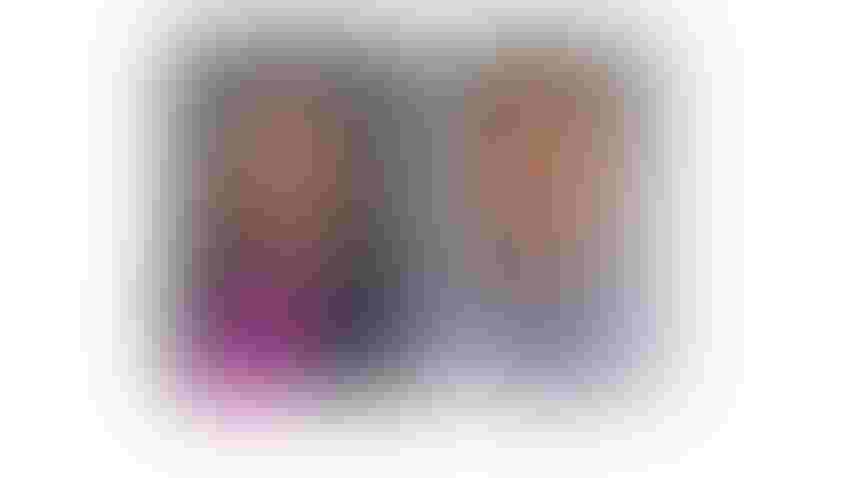 Stepping into the director role, Laura Greiner is ready to guide Iowa State University's Iowa Pork Industry Center in its efforts to maintain the state's standing as a leader in advancing animal agriculture.
Greiner, assistant professor of animal science at Iowa State, succeeds Chris Rademacher, who has spent the past year as the center's interim director. Rademacher, clinical professor in veterinary diagnostic and production animal medicine and swine extension veterinarian at Iowa State, will remain involved with the center as its associate director. Both positions took effect July 1.
"I am very pleased to welcome Laura Greiner as the new director of the Iowa Pork Industry Center," said Jay Harmon, associate dean of extension and outreach and director of agriculture and natural resources extension. "Iowa leads the nation in swine production, and I am very confident that Laura's experience and knowledge of the industry will pay dividends for swine producers in our state and beyond."
Greiner has been a faculty member at Iowa State since 2018. She received her bachelor's, master's and doctoral degrees in animal science with an emphasis on nutrition from Iowa State. She completed her postdoctoral training in microbiology at the University of Iowa.
At Iowa State, she leads the Greiner Laboratory, which focuses on conducting research to address contemporary challenges in swine production. Within the lab, Greiner and her student researchers explore ways to improve sow longevity; better understand the vitamin and mineral needs of pigs throughout their life cycle; and strengthen the immune system of young female pigs prior to their first mating.
In addition to her research work, Greiner instructs the swine production introductory course. Through this course, she teaches more than 180 Department of Animal Science students each year about raising swine for commodity pork and niche production.
Greiner said she is "excited and honored" to take on this leadership role and to be a part of the tradition of Iowa State Extension and Outreach.
"With pork being the number one animal protein consumed globally, and Iowa being a significant producer of pork, we need to continue to be a leader in advancing animal agriculture through modern production practices, welfare, technology and sustainability," Greiner said. "We hope to offer new programs and help our producers with issues such as caretaker education and feed mill management, while continuing to offer activities, including our Pork Quality Assurance training and various webinars, to keep swine producers up to date and informed."
The Iowa Pork Industry Center, established in 1994, is a coordinated effort of the College of Agriculture and Life Sciences and the College of Veterinary Medicine at Iowa State. Its mission is to promote efficient pork production technologies in Iowa, maintain Iowa's pork industry leadership and strengthen rural development efforts. This is accomplished by pulling people together from various disciplines to provide educational and informational opportunities to producers and industry members in the state.
Subscribe to Our Newsletters
National Hog Farmer is the source for hog production, management and market news
You May Also Like
---