FFAR awards fifth cohort of Vet Fellows
FFAR awards fifth cohort of Vet Fellows
Research areas include swine pain management, bovine respiratory disease and dystocia.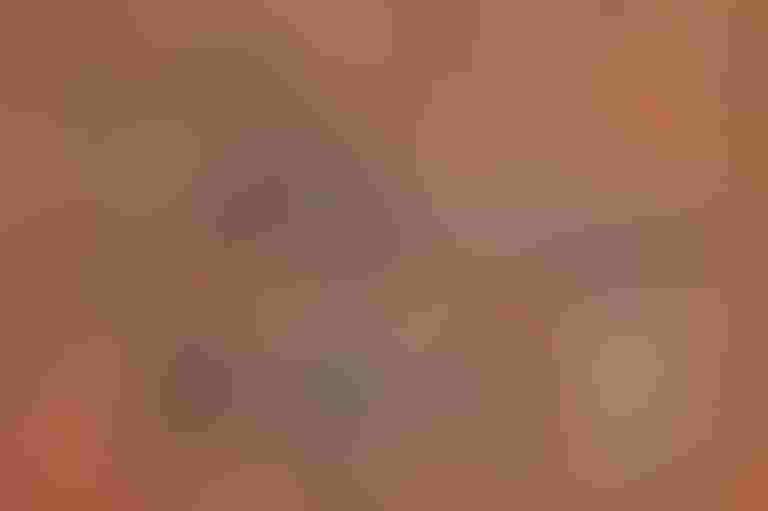 The Foundation for Food & Agriculture Research and the American Association of Veterinary Medical Colleges has announced the 13 recipients of the 2023 Veterinary Student Research Fellowship. This unique fellowship creates opportunities for veterinary students around the world to conduct research advancing global food security, sustainable animal production and environmental sustainability.
Veterinarians trained in animal science and public health are critical to addressing many global challenges within the veterinary and agricultural fields. Through the FFAR Vet Fellows program, veterinary students can pursue research outside of the biomedical sciences and gain experiential learning opportunities with a qualified mentor. This fellowship culminates with student presentations at the annual Veterinary Scholars Symposium.
"There are few funding opportunities for veterinary students to gain the research experience needed to adequately prepare them to address climate change, emerging infectious diseases, antimicrobial resistance and other issues that threaten sustainable livestock production," said Nikki Dutta, interim scientific program director for Advanced Animal Systems. "FFAR is excited to support this fifth cohort of FFAR Vet Fellows to give these students a leg up on their veterinary research and public service careers." 

The 2023 FFAR Vet Fellows include:
Caitlyn Burke, Mississippi State University
Dystocia, or difficult calving, contributes to increased risk of cow and calf respiratory and digestive disorders, mastitis, metritis, retained placentae and death. Burke is investigating using the hormone Relaxin to increase maternal pelvic size, which if successful, could reduce mortality and morbidity associated with dystocia in first-time calving heifers.
Kassandra Crissman, Louisiana State University
Artificial insemination is an emerging practice in goat and sheep breeding programs to increase breeding efficiency and much is unknown about how this practice impacts important microbes in the female reproductive tract and fertility. Crissman is investigating these microbes in goat and sheep in heat and correlating her data to pregnancy outcomes to enhance breeding efficiency in these food animal species.
Lauren Nicole Cromwell, University of Wisconsin-Madison
Pigs commonly undergo a variety of medical procedures to remedy injury and disease or for castration, but swine pain management is under-investigated, and providing pain-relief is difficult for many reasons. Cromwell is assessing whether a new, longer acting topical buprenorphine solution could provide an alternative, non-invasive pain-relief option for swine.
Makayla Elliston, Oklahoma State University
Johne's Disease is a slow-progressing gut infection in goats that often results in death. The disease is not only compromises goats' welfare but also reduces producers' bottom line. Johne's disease is nearly impossible to diagnose before symptoms appear, by which time the infection is usually spread throughout the herd. Elliston is looking for cellular changes that can provide clues to detect the disease before goats develop symptoms and spread it to other animals.
Deanna Gennett, Kansas State University
Gennett is analyzing cattle growth and health metrics in the feedlot to quantitatively document how efficient, healthy cattle emit less enteric methane gas, which negatively impacts the environment. The data will help quantify the relationship between the cattle production system and its impact on greenhouse gas emissions. Furthermore, this research can contribute to herd management strategies that promote healthy cattle while protecting the environment.
Briana Gleizer, Virginia Tech
Haemonchus contortus is the most economically significant parasite infecting sheep and goats in the U.S. and around the globe. It causes anemia, decreased milk production, poor wool growth and often death in sheep and goats. Gleizer is using digital photographs of sheep and goat eye and oral membranes, as well as blood and fecal samples, to develop an easy-to-use phone app to detect the anemia caused by the parasite and decide if treatment is necessary.
Carla Joseph, Ross University
Researchers have found that donkeys artificially inseminated with frozen semen have low pregnancy rates due to uterine inflammation resulting from the procedure. Joseph is investigating using intrauterine infusions of platelet-rich plasma, commonly used to treat diverse inflammatory conditions, to mitigate this inflammation and improve pregnancy rates. This research aims to increase reproductive success and recover populations of endangered donkey breeds.
Eleanor L. Kharasch, Tufts Cummings School of Veterinary Medicine
Producers routinely administer medicines to sheep and goats to minimize internal worms, which negatively affect the animals' health. Resistance patterns to common deworming medications in U.S. Northeast sheep and goats are currently unknown. Kharasch is measuring the efficacy of a common dewormer against sheep and goat gastrointestinal parasites across several New England farms. The resulting regional-specific data can advance parasite management, reduce the use of unnecessary treatment and slow rates of resistance to medically necessary drugs.
Taylor Mortensen, Virginia Tech
Leishmania spp., is an infectious disease carried by Peruvian Amazon sandflies that then infect local domestic animals, wildlife and humans with the disease. To prevent the spread of the disease, Mortensen is collecting, identifying and evaluating the presence of Leishmania spp. and other potentially infectious diseases in Peruvian Amazon sandflies to determine if there are differences in the transmission potential of different sandfly species.
Ali Olsen-Gerlach, Texas A&M School of Veterinary Medicine
Bovine respiratory disease is a major beef industry problem, resulting in animal welfare issues and economic loss for producers. To control it, producers routinely give antibiotics to all cattle arriving at feedlots. Olsen is evaluating how these commonly used antibiotics impact bacteria in healthy cattle—beyond preventing BRD—to provide producers new information to increase their antibiotic stewardship efforts.
Madison Rowe, Texas A&M University
Honey bees are an ecologically and economically important livestock species often overlooked in veterinary agricultural research. Rowe is studying the behavioral and reproductive effects of a detrimental gastrointestinal fungus, Nosema ceranae, in honey bee queens and workers to determine the indirect impacts of infection. This research will inform future treatments and supportive care for the disease, as well as trace potential production impacts that occur prior to colony collapse.
Angelique Velasquez, Texas Tech School of Veterinary Medicine
Cattle ranchers use in vitro fertilization to produce more calves in a shorter period of time and with the most desirable genetics. To improve the success rate of in vitro fertilized eggs becoming embryos for implantation in surrogate cows, Velasquez is manipulating the early in vitro embryo dynamics and observing daily changes in embryo development to predict as early as possible which will be viable.
Courtney Wallner, Tufts Cummings School of Veterinary Medicine
Honey bees pollinate over 80% of all flowering plants, including many agricultural crops. They play an integral role in ecosystem health and food security but face numerous threats from parasitism to pesticide toxicity. In 2017, the U.S. Food and Drug Administration issued a directive that tasked veterinarians with overseeing their care, yet honey bees are the only food-producing species not traditionally taught in U.S. veterinary schools. To address this knowledge gap, Wallner is designing a honey bee medicine curriculum tailored to veterinary students and professionals to increase the number of veterinarians able to see honey bees as patients.
Subscribe to Our Newsletters
National Hog Farmer is the source for hog production, management and market news
You May Also Like
---