British pork producers urge government to speed up gene editing approval
British pork producers urge government to speed up gene editing approval
First potential applications could be PRRS resistant pigs, bred using gene edited traits developed by scientists at the University of Missouri and the Roslin Institute.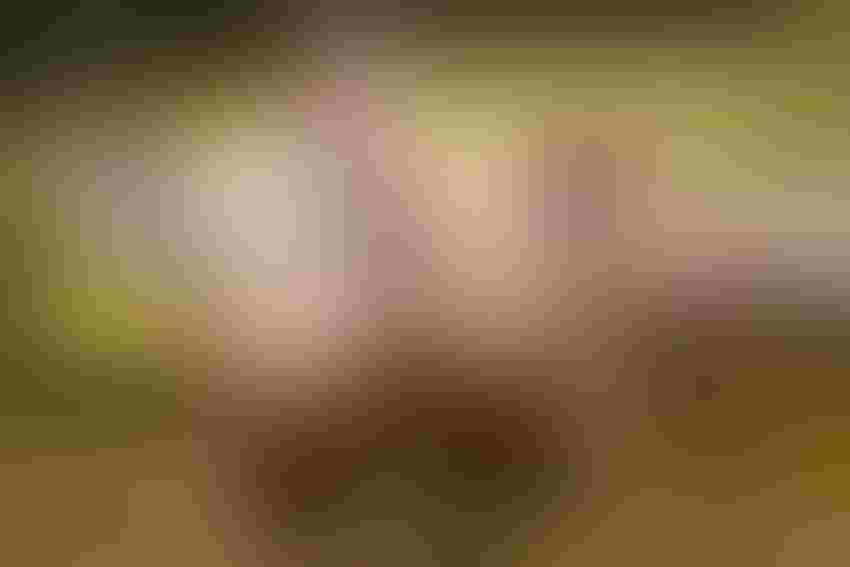 The Roslin Institute/Norrie Russell
The National Pig Association has backed calls for the British government to speed up plans to allow the commercial use of precision breeding techniques in farmed animals.
Yorkshire pig producer Rob Beckett has written to Farming Minister Mark Spencer, urging him to intervene in the process.
The Genetic Technology (Precision Breeding) Act was granted Royal Assent in March this year, paving the way for gene edited crops and livestock to be introduced on farms in England.
One of the first potential applications in livestock could be porcine reproductive and respiratory syndrome resistant pigs, bred using gene edited traits developed by scientists at the University of Missouri and the Roslin Institute in the UK. In August, PIC submitted an application for approval of the technology on the United States - it expects to receive an answer within six months.
But under the terms of the Precision Breeding Act, which applies to England only, gene edited plants are being prioritized over livestock.
Whereas, more detailed implementing rules authorizing precision bred crops for commercial release in England are expected to be finalized in summer 2024, coming into force at the end of 2024, the UK Government has indicated that the equivalent process for farm animals could take a further two years (end-2026).
Becket told Spencer pig producers in England should get access to the same advanced genetics as soon as possible to help alleviate the suffering to animals, and distress to producers, caused by intractable diseases such as PRRS.
"PRRS is a dreadful condition, endemic in both indoor and outdoor pig production in the UK, and responsible for significant losses, as much as £30 million per year in England alone.
"But as a fellow farmer, I know you will understand that this issue is not just about pounds and pence. It is also about avoiding animal suffering, and the distress this causes among producers. A genetic solution is now available which could eradicate this horrible disease – it seems unethical not to get it out onto farms at the earliest possible opportunity," he said.
Beckett's call came after PIC hosted a series of roadshows around the country to update UK pig producers on its efforts to introduce gene edited PRRS-resistant pigs in the U.S. and UK markets, including efforts to gain market acceptance.
"Gene editing has the potential to deliver huge benefits for the pig sector, including helping to tackle one of the most damaging pig diseases on the planet," said NPA Chief Policy Adviser Charlie Dewhirst.
"We very much welcomed Defra's Precision Breeding Bill and, while understand the need to proceed with caution and consider all the implications, we would like to see the process speeded up, so the industry can access this game-changing technology at the earliest opportunity."
Subscribe to Our Newsletters
National Hog Farmer is the source for hog production, management and market news
You May Also Like
---