5 questions on the future of feed
5 questions on the future of feed
Q&A with ADM Animal Nutrition's Commercial Swine Feed business manager.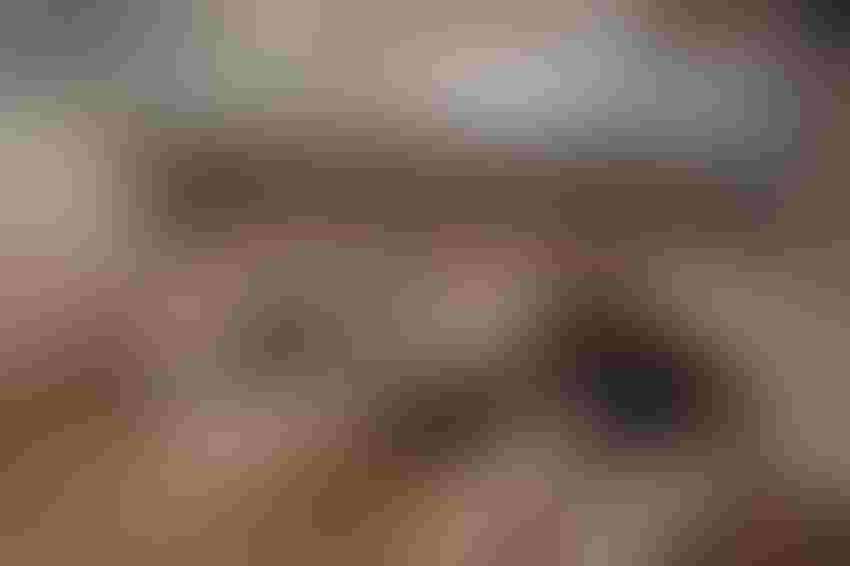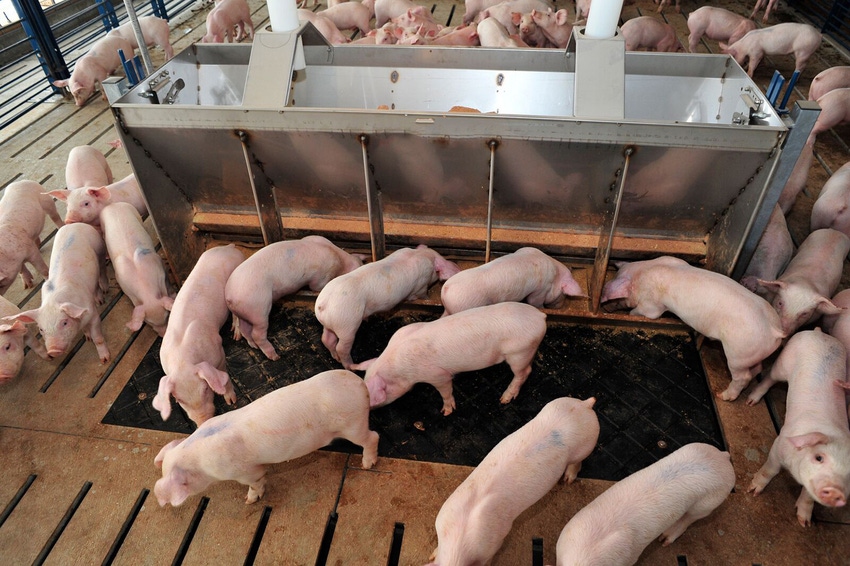 As A 28-year veteran with ADM Animal Nutrition, Joel Wenninghoff has been involved in various roles in research and development, technical services and marketing. Prior to that, he worked in research and Extension for the University of Nebraska for seven years.
National Hog Farmer recently had the opportunity to sit down with Wenninghoff, ADM Animal Nutrition's Commercial Swine Feed business manager, to get his perspective on the current feed supply status, the factors affecting feed formulation and the role feed mitigants may play in foreign animal disease biosecurity.
With flooding and late planting and late harvest in some areas, what is your outlook for the 2019 U.S. crop? Do pork producers need to be concerned about mycotoxins? And if so, which ones could be an issue this year?
In certain parts of the country, the corn crop is about two to three weeks behind schedule relative to the growing season. Some areas have been very wet this year, which is causing concern for what the crop will look like. Producers should always keep mycotoxins top of mind, but a heightened awareness makes sense this year given the crop conditions we're experiencing.
Common mycotoxins we encounter during years with wet conditions include aflatoxins, zearalenone, vomitoxin and fumonisin. There are many strategies for managing mycotoxins once they have been identified, and one is to blend in clean ingredients to reach a manageable toxin level, so animals are not adversely affected. These formulations are also tailored to the life cycle of the animal. Another strategy is to use products that help mitigate some of the issues we see with toxins.
With this year's unusual planting season and acres not getting planted, as well as a possible shortage in dried distillers grains due to ethanol plant closures, has ADM been looking at other ingredients and diet formulations to keep health statuses stable, as well as to ensure feed efficiency and profitable production?
We are assessing options across all of our plants for all species, keeping regionally specific concerns in mind. As we evaluate each situation, we factor in the individual nutrient profiles of each farming operation to develop individualized strategies for our customers.
Since the veterinary feed directive went into effect Jan. 1, 2017, what changes have you seen ADM customers make to their swine diets to improve gut health and immune status in herds?
While previously we had more drug inclusions in complete feed programs, this has changed since the VFD went into place. Overall, we have seen our customers become more strategic about the health status of their farms and take increasingly individualized approaches to animal health. Many producers are working closer with their veterinarians on animal health, which ultimately allows them to be better stewards of the industry. Similarly, many producers also choose to work with a nutritionist to implement antibiotic alternatives when possible, such as essential oils, pre- and probiotics.
Where do you see the future of feed going in terms of building up immune status, preventive measures, disease control, etc.?
There will likely be changes to feed ingredients in the future related to the use of DDGs and how they fit into our formulations. There is a lot of work yet to do to truly understand the role that feed mitigants can play in helping to address diseases such as African swine fever. I anticipate more effort and focus being placed into research and development for feed mitigants.
As a global company, ADM is working with customers across the world to gain a better understanding of health issues in the industry, and this will impact our business and approach to R&D moving forward. Finally, from a formulations and ingredient standpoint, we are continuously pushing to maintain and improve performance to help producers remain profitable.
With foreign animal diseases such as ASF being able to transmit through feed and feed ingredients, what additional work is ADM doing in this space to secure a safe supply?
An area ADM is putting effort into is helping our customers better understand biosecurity. While many producers are already working with reputable experts in this area, it is important that everyone in the industry work together towards understanding how we can mitigate challenges in biosecurity. We are investing in research activities that will allow us to maximize performance and address health issues at the farm level.
Subscribe to Our Newsletters
National Hog Farmer is the source for hog production, management and market news
You May Also Like
---