Promoting disease eradication
Promoting disease eradication
Swine's Promising Next Generation: Swine Vet Center veterinarian strives to solve today's production challenges.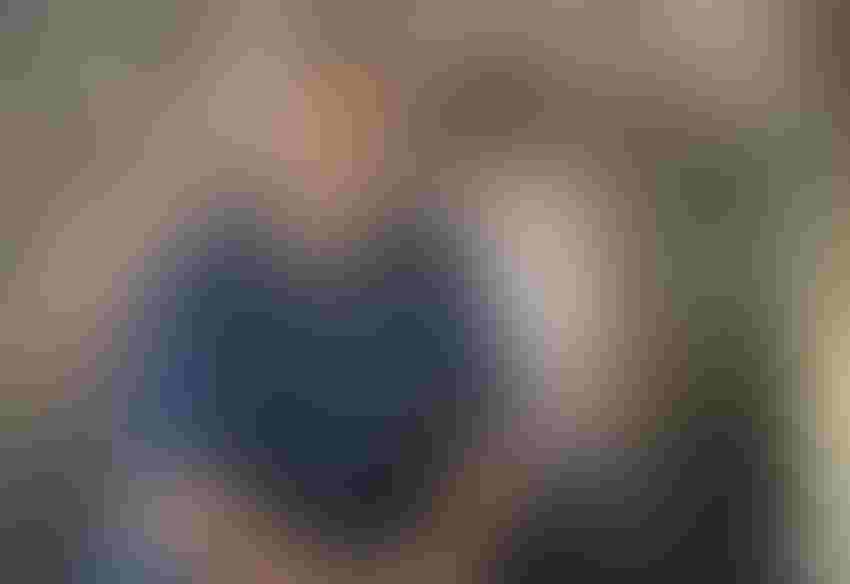 As a veterinarian for Swine Vet Center, Jake Schwartz spends time consulting for his family's farm and working with clients throughout the Midwest, from Kansas to Wisconsin.
Swine Vet Center
As a child growing up on his family's farrow-to-finish, row crop farm near Sleepy Eye, Minn., Jake Schwartz gained exposure to pig practitioners at a young age. The family veterinarian was Tim Loula, a swine practitioner with Swine Vet Center based out of St. Peter, Minn., and the young Schwartz enjoyed listening to him and watching him in action.
"At an early age, it gave me an appreciation for the passion he has for the pig industry, but also the value that he and other veterinarians at Swine Vet Center brought to their clients," Schwartz says. "Now, as I find myself in this role, I feel very fortunate to work with our client base of many successful family farms."
That childhood experience with Loula and SVC not only peaked Schwartz's interest in swine veterinary medicine, but it also led him to take a full-time position with the clinic in 2015 upon obtaining his veterinary degree from the University of Minnesota College of Veterinary Medicine.
"What really drew me to want to be a pig veterinarian was the fact that producers in general are very progressive, want data and want to make science-based decisions — probably more so than a lot of sectors of agriculture," Schwartz says.
"They are willing to adapt; they want to improve and continue moving the needle. That is the type of people that I wanted to surround myself with in my career, and I've been fortunate to do so at Swine Vet Center."
Today, Schwartz spends time consulting for his family's farm and working with clients throughout the Midwest, from Kansas to Wisconsin. The 30-year-old has a variety of clients, from multiplication to commercial operations big and small. All along the way, the veterinarian tries to help his clients with challenges, whether they be production-or health-related.
"I've joined a clinic that has led the industry in promoting disease eradication and disease prevention. Whether it be PRRS [porcine reproductive and respiratory syndrome], PED [porcine epidemic diarrhea] or Mycoplasma, these are diseases that are devastating to the bottom line and can be eradicated from sow herds," Schwartz says. "We've pushed our clients to do so and made them aware of the cost of having herds positive for these diseases.
"From a production standpoint, we've always strived to understand what is happening on the slat level. We work alongside production personnel to gain their respect and seek their input. We are constantly teaching and learning ourselves."
On-the-job mentors
Schwartz says he was lucky to land the job at SVC and looks to team members Loula, Paul Yeske and Brad Leuwerke as his biggest mentors.
"It's an environment that really fosters creativity and thinking outside the box; you aren't pigeonholed into a certain way of thinking or practicing," Schwartz says.
The Swine Vet Center culture is built upon helping clients drive production, making their farms more efficient and disease-free, and it's a culture Schwartz says he has been thriving in over the last four years.
"Producers are constantly juggling potential issues that can impact the bottom line, including risk management, foreign animal diseases, etc. It is easy to get sidetracked. We need to make sure we are controlling what we can control," Schwartz says.
"So, maximizing throughput in the short term with potentially favorable markets, but in the long term, helping our clients get solid production and efficiency to the standpoint where they're going to be in the game for the long term and can withstand some of the ups and down that are certain to come" are SVC's goals, Schwartz says.
Swine's Promising Next Generation is independently produced by National Hog Farmer and brought to you through the support of Boehringer Ingleheim.
Subscribe to Our Newsletters
National Hog Farmer is the source for hog production, management and market news
You May Also Like
---