Animal science meeting showcases swine industry innovations
Animal science meeting showcases swine industry innovations
There is no doubt the future is bright in terms of finding answers to problems producers are facing.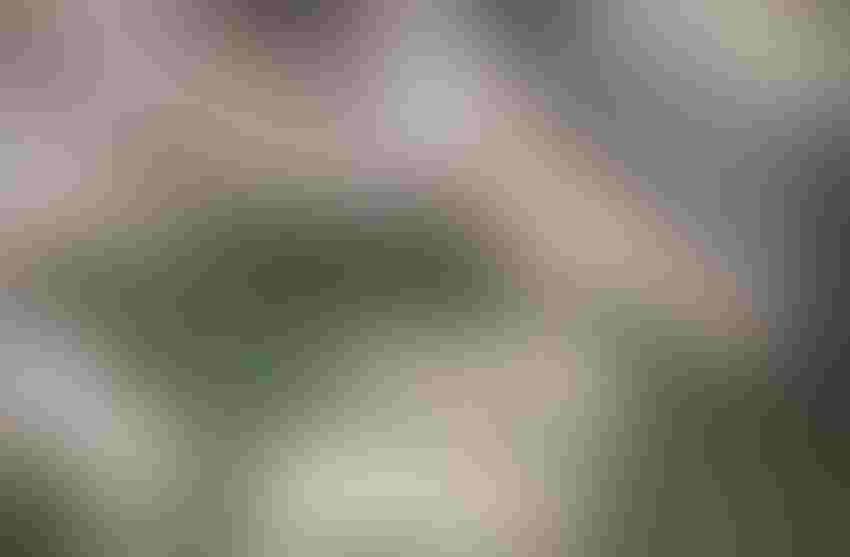 As the U.S. swine industry continues to evolve, so do the ideas and research that will guide pig farmers into the future. The annual meeting of the Midwest Section of the American Society of Animal Science, held March 2-4 in Omaha, Neb., was a showcase of such innovations and work. Here's a short list of presentations we found to be particularly interesting.
Gilt development
Gilt development is a difficult area to conduct research, but it is an important area of focus for producers. While limited research exists, gilt development diets have generally not been shown to have a great impact on subsequent productivity.
Therefore we found "PSII-18 Dietary Strategy for Gilt Development" of particular interest. The researchers, from United Animal Health, reported gilts reared on a diet greater in fat, amino acids and copper had improved gilt farrowing rate and sow retention to the second parity. Perhaps this study or components of this study should be repeated, yet we believe their data are quite promising.
Piglet survival
As pre-weaning mortality continues to be an issue for the industry, it was not surprising to find a large number of abstracts in this area. We found a variety of new ideas and noted that some are quite practical and easy to implement, which is key to adoption. Drying piglets at birth is a common strategy to prevent chilling and enhance piglet survival.
A study, from the University of Illinois, "Abstract 85 — The Effect of Drying and Warming Piglets at Birth on Pre-weaning Mortality" studied the impact of drying and warming pigs using 802 litters. The researchers reported drying and warming pigs at birth improved piglet survival when farrowing room temperatures were below 77 degrees F but did not impact piglet survival when farrowing room temperatures were 77 degrees or above. Therefore drying and warming piglets may be beneficial depending on farrowing room temperature.
Nutrient access continues to be a challenge for newborn piglets. Piglet birth weight, piglet vitality, a sow's number of functional teats, sow colostrum production and sow milk yield all influence nutrient access of piglets. Perhaps increasing the number of calories in the crate at farrowing offers potential to enhance piglet survival. Researchers at North Carolina State University evaluated administering 1 ml of concentrated milk replacer 24 hours after farrowing in their project "PSVII-14 — Effects of birth characteristics, nursing behaviors and supplemental milk on piglet pre-weaning growth and survival." Although a pilot project, giving the concentrated milk replacer improved piglet survival.
Previous research out of Denmark suggests increasing the number of meals a sow receives just prior to farrowing can improve a sow's energy status and reduce the number of stillborn piglets. An abstract from AMVC Nutritional Services, "Abstract 276 — Impact of pre-farrow feeding amount and timing on stillborn rate of sows" indicated sows fed 2 pounds in the morning and 2 pounds in the afternoon had 3% lower stillborns (5.6 versus 8.6%) when compared to sows fed 4 pounds once daily in the morning.
An abstract from Kansas State University, "Abstract 277 — Effects of timing and amount of feed prior to farrowing on sow and litter performance under commercial conditions," furthers the argument to feed multiple meals pre-farrow. The authors reported feeding 1.5 pounds every six hours pre-farrowing improved piglet survival.
Other highlights
Another important aspect the Midwest ASAS continues to provide is the many opportunities for student development. Our students enjoyed the Student Breakfast and Learn event featuring Stephanie Wisdom from the National Pork Board who discussed "Communicating Science to Different Audiences," an important message for all of us.
The future of the industry also requires training of quality students for our workforce and that quality was on display in a Young Scholar Presentation, Abstract 257, "Using an Integrated Systems Biology Platform to Determine the Mode of Action of Feed Additives in Nursery Pig Diets." The author, Michaela Trudeau (also the Stahly Outstanding Swine Nutrition Graduate Student Award winner), explained the importance of conducting research that dives deeper than traditional growth performance studies which often give results on one farm that cannot be repeated on others. Merging current nutrition models with gut physiology, microbiome compositions and metabolomics will give more understanding to the mechanisms by which feed additives enhance growth providing better insights to their application on farm.
As we travel back home discussing the highlights of the past three days, there is no doubt the future is bright in terms of finding answers to problems producers are facing.
Sources: Jon Holt and Mark Knauer, who are solely responsible for the information provided, and wholly own the information. Informa Business Media and all its subsidiaries are not responsible for any of the content contained in this information asset.
Subscribe to Our Newsletters
National Hog Farmer is the source for hog production, management and market news
You May Also Like
---