World Pork provides solutions and comradery for an evolving industry
World Pork provides solutions and comradery for an evolving industry
Pork producers looked to enhance on-farm efficiencies and enjoyed fellowship at the event.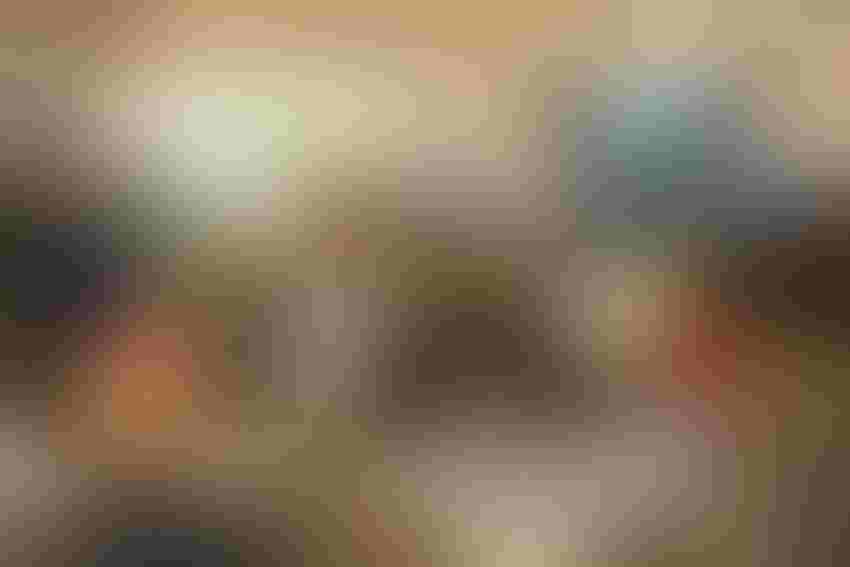 World Pork Expo marked its 35th anniversary on June 7-9, as more than 10,000 producers and industry professionals traveled to the Iowa State Fairgrounds to visit the world's largest pork-specific trade show. Presented by the National Pork Producers Council (NPPC), Expo features a wide range of free seminars, networking opportunities and abundant hospitality.
"Producers come to Expo to reconnect with their peers, to share and exchange ideas," said Scott Hays, NPPC president and Missouri pork producer. "This year is particularly challenging, and you can't remain stagnant. Producers need to continue to innovate and embrace new ideas."
Facing today's challenges together
There's no question that U.S. producers are facing a range of challenges from rising input costs, labor shortages, and the July implementation of California's Proposition 12, which eliminates the use of gestation-sow stalls associated with any pork product sold in the state. 
"Prop 12 was a big point of conversation at Expo this year," said Todd Heisterkamp, executive director at Crystal Springs. The company has had a free-access gestation sow stall on the market for several years, but more recently, producers are taking a harder look. "Producers may not be happy, but they are taking the approach of 'let's figure it out,'" he noted. "And if anyone can figure out how to produce a pig requiring different technology, and provide the lowest-cost pork worldwide, it's the U.S. producer."
Embracing technology to find efficiency
The on-farm labor shortage is also top of mind with producers, and they are shopping for technology and equipment that provide solutions. "The industry is ready for much more technology and people are actively looking for solutions," said Marchel Schubert, business development manager for Ro-Main. Among the company's new offerings is an in-barn camera that pairs with artificial intelligence technology to count pigs.
"Producers tell us 'I don't have enough labor, so give me a tool to automate some of these tasks,'" he noted. "We want to support the farmers and workers, make their jobs easier so they can focus on efficiency and taking care of the pigs."
Having attended Expo for 20 years, Schubert said the show is a good place to connect with clients and make new, high-quality contacts, including international visitors. Attendees from Latin America, Canada, Europe, and numerous Asian countries returned to Expo this year.
"It's the main [trade] show in the U.S., but it really is the biggest [pork trade show and event] in the world," he added.
Seminars offer business insights
Pork producers and their staff could select from a dozen free seminars presented throughout Wednesday and Thursday of Expo. "The seminar subjects were excellent, and producers had an opportunity to ask questions," Heisterkamp said. "That's a value to everyone."
This year, many of the five business seminars presented by allied industry companies addressed the economics of the pork industry, optimizing profitability, and turning challenges into opportunities. The connection between swine health and nutrition as well as sow productivity completed the lineup.
Presented by the National Pork Board and Pork Checkoff, this year's seven Pork Academy seminars addressed gene editing, foreign animal disease preparedness and on-farm solutions, long-term sustainability and improving pig survivability. Additional seminars provided an economic outlook for the pork industry, discussed the global market and outlined domestic opportunities for U.S. pork.
Rounding out the 35th annual Expo was plenty of tasty pork barbeque offered at allied industry hospitality tents and the Big Grill. Always a visitor favorite, the Big Grill, staffed by Iowa's Tama County Pork Producers Association and friends, served up more than 10,000 free pork lunches over Expo's three days.
"Expo continues to provide value to producers and the industry as a single event to see what's new, collect information and compare notes, all with the goal of producing safe, nutritious, affordable pork for U.S. and global consumers," Hays said.
Mark your calendars for June 5-7, 2024, and plan to attend the World Pork Expo at the Iowa State Fairgrounds in Des Moines.
Subscribe to Our Newsletters
National Hog Farmer is the source for hog production, management and market news
You May Also Like
---