Mental health in pork production
Mental health in pork production
Helping teams stand up to stress; increasing intervention.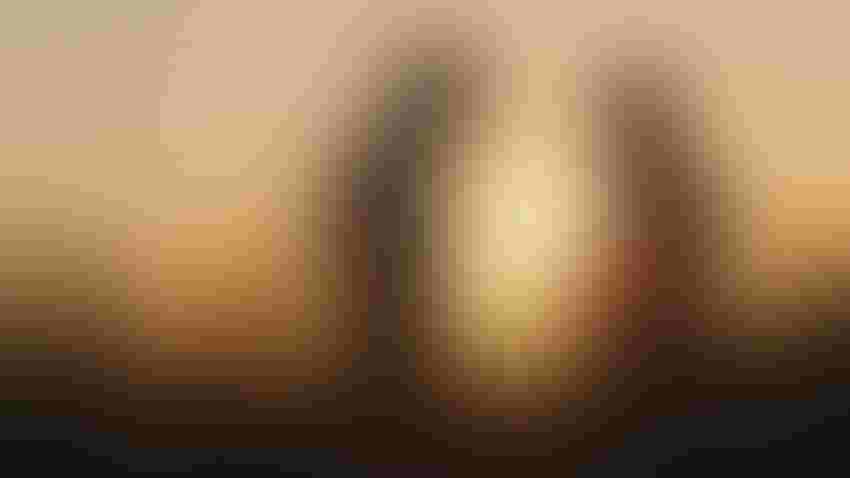 StockedSeller_ukr-GettyImages
Let's be frank: anyone involved in the pork industry knows that, especially in today's times, it can be a stressful industry. From mounting animal health concerns to the physical strain of the job, modern farmers are under countless stressors that can make it difficult to see their job done on a day-to-day basis. Mental health in farmers has been a rising concern for those in the public health sector, but what exactly is making the job so strenuous—and what can producers do to lighten the load?
Challenges to the community
Currently, the pork industry in the United States is fighting multiple issues that have been circling for years. Stressors include ongoing complications from high input costs and low carcass value, widespread labor shortages, pressures to increase biosecurity measures to fight the spread of African swine fever and most recently, a brutal loss for the industry's efforts to fight California's Proposition 12 in the Supreme Court. Particularly in an industry where investments in technology and changes in standard procedure can have decades-long roads to payoff, loss of agency in the governing of agriculture can feel crushing. These new challenges exist alongside the same ones that have plagued farmers of all types for years: the physical demandingness and isolation of the job, lack of access to varied healthcare in rural areas, and the weight of being responsible for hundreds—if not thousands—of animals.
However, it's not the first time the pork industry has been put under pressure. From the farming crisis of the 1980s to outbreaks of foot-and-mouth disease, pork has a history of pulling through. So this time around, what findings exist to help producers and their employees keep morale high in unique conditions?
Handling health
The first step to implementing effective interventions for mental health in pork production is understanding that it's simply another part of strategizing human resources on a farm. Happy workers are productive workers, and moreover, happy workers are content to stay with their employers. Reducing turnover and the costs that come with it is an attractive prospect for producers, and individual well-being is conducive to team cohesion in a workforce.
That said, research investigating mental health intervention has highlighted another obstacle to providing care: farmers are significantly less likely than other sociocultural groups to seek help for their mental health, and the effect of this can be hugely detrimental. Data exists demonstrating that groups of farmers have a significantly higher risk of suicide than average, and farming in general, while a crucial and valued profession, has potentially hazardous qualities for overall mental health. Despite these concerns though, the stigma around discussing mental health care can be difficult to shake. After all, weren't many farmers raised on principles of self-reliance, hard work, and discipline? What does it say about them if they can't handle the stress of their occupation? Reaching out can feel a lot like admitting defeat, and no one wants to do that in a field they love.
These are valid concerns, but seeking help isn't betraying those core values or a producer's dedication to what they do. Psychology has a reputation as a softer, fluffier form of science, but mental health is just another facet of overall health—or, to look at it through the lens of pork production, behavioral health. Like improved welfare improves behavioral animal health and produces healthier, more economical pigs, a happier farmer has more mental energy to devote to the work they're passionate about.
Taking steps to improve the mental well-being of farmers can seem like a daunting task that lies, frankly, firmly outside of a producer's area of expertise, but it doesn't have to be. Farmers looking out for themselves and their employees can make small changes to the efficient operation they're already running and reap the benefits.
Increasing intervention
Mental health in farming is, currently, an under-researched area, but what evidence does exist tends toward interventions working best when they include opportunities for farmers to talk with those in the community who understand what they're going through. Traditional therapy can feel isolating, uncomfortable and disconnected from the reality of farming for many—not to mention often inaccessible for producers living in rural areas. So while there is potential for growth in the number of service providers with agricultural backgrounds, for a current solution, research supports the idea of increased support and conversation within a producer's community. 
Pork production is by nature family-oriented, so embracing familial connections within farms and companies is consistently helpful. In the realm of professional development, however, building community can look like having dedicated time for employees to form relationships and trust between them. This doesn't have to be as structured as a support group, nor as intensive as events like company retreats. Simply offering, for example, a morning a week where employees are invited to share coffee and pastries an hour before work can strengthen teams by giving workers space to discuss their lives and the farm. For example, Matthew Rooda, CEO of SwineTech, discusses a team he knew that grew cohesive enough from mornings like this to produce in the top 20th percentile of the industry. 
For those who do want to foster more intensive mental health initiatives, there are toolkits available for creating resources in rural areas and agricultural communities, but the pork industry is unique in its willingness to see competitors as potential collaborators, too. It's an industry that gets through hardship together, and that shouldn't be limited to economics; daily support from coworkers and others in the industry can go a long way.
Aside from the benefits of a strong community, research has also shown that farmers are inclined toward autonomous resources such as websites and books centered around self-help. There are plenty of options for those that prefer this route, and producers can help their employees access them with signage posted around facilities that advertises different resources and generally generates awareness for mental health struggles in the field. As a start, Pork Checkoff has released material on stress in producers that can be easily printed and hung up, but there are also options like promoting the Farm Aid Hotline, made to help producers with problems ranging from business training to stress management. 
For those looking for more elaborate sources, focusing on building resilience, whether personally or professionally, could be a powerful tool to help producers cope with long-term challenges to the industry. Materials, including books, for reading about resilience and other factors that support mental health are abundant, but producers can also look into workshops and other meaningful professional development opportunities for their team. For example, a program supported by Michigan State University offered experts in agribusiness both virtual and in-person training on the mental health concerns of the farming community, and nearly 90% of those surveyed after the program reported a higher understanding of the subject and resources available to farmers and comfort helping others in the community. 
Support for mental health in pig producers can appear in a variety of forms, but it's all meant to grow a happier, healthier workforce that has a genuine love for the industry.
At the end of the day, pork is an enterprise run by people who are diligent in their work, and as challenges to the industry persist, it's reasonable that producers might want resources for remaining healthy so that they can fuel their passion and continue to stand up to stressors. Pork producers have faced plenty of hard times and come out to the other side before, and they'll continue to do so through the power of their community.
Subscribe to Our Newsletters
National Hog Farmer is the source for hog production, management and market news
You May Also Like
---