K-State expert outlines safe practices when working on the farm
K-State expert outlines safe practices when working on the farm
Rollover protection structures, rest help to maintain safety.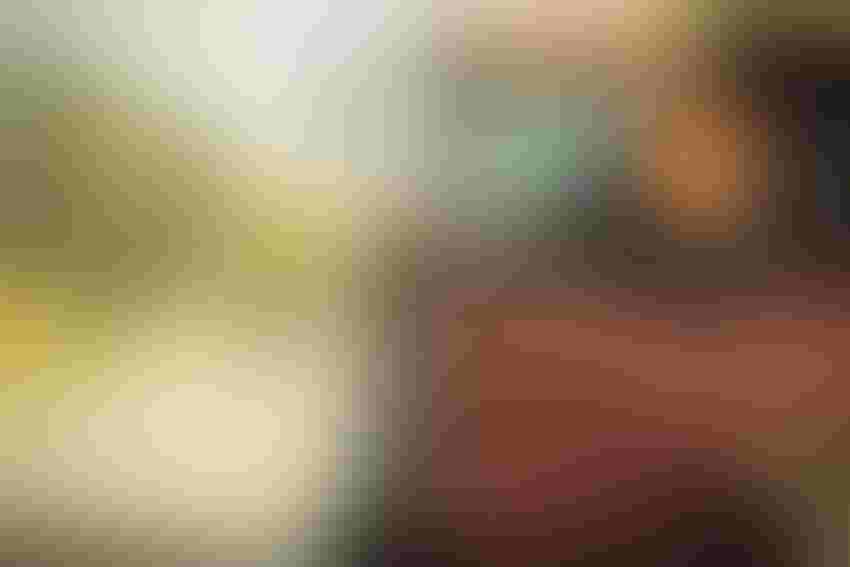 Safety on the farm is always important, but especially when working with large equipment and implements. Taking simple precautionary steps could save a life.
But attention to safety is even more important during the busy part of production season, said Tawnie Larson, a project consultant for agriculture health and safety in Kansas State University's Carl and Melinda Helwig Department of Biological and Agricultural Engineering.
Larson provides these safety reminders:
Check all equipment before operating. Make sure all lights, flashers and blinkers are working properly and that you don't see any damage to the equipment."Take the time to hook up your equipment properly; check your equipment, do a full walk around and make sure your guards are in place and in good condition," Larson said.
Stay hydrated. Drink water throughout the day and before becoming thirsty to stay well hydrated. Salt and minerals can be replaced by a sports drink or snack, but avoid alcoholic and sugary drinks, which can enhance dehydration.
Use a tractor with a rollover protective structure. Tractor incidents are the No. 1 cause of injury and death on the farm. With the use of a seatbelt, ROPS provides a safety-zone for the operator. In the event of a rollover, ROPS help prevent the tractor operator from being crushed under the tractor.
"We try not to call (rollovers) accidents because they are preventable; they are incidents," Larson said.
Wear appropriate clothing. Avoid wearing loose clothing that has the potential of getting tangled in equipment. Many causes of injury are from loose clothing getting caught in the PTO (power take-off).
Don't take shortcuts. Rather than stepping over running equipment, walk around and take the safe route. Avoid jumping off equipment as this particular shortcut may cause injury to ankles, knees and hips.
Get enough sleep at night. Larson notes that staying well rested not only helps during work, but afterwards, as well. "Get enough rest so that you are able to go home and enjoy time with family and friends outside of work," she said.
Be aware of who and what is around you. "I think it's a matter of getting too comfortable," Larson said. "Make sure to always check your surroundings and pay attention to where the people are, especially children."
Slow down and take your time. "We all get into routines and habits, and we've done things a certain way, so we keep doing them, even if it is an unsafe practice," Larson said. Producers, can get into that same scenario; they don't remember getting on the tractor and starting it because they do it everyday."
Wear the right safety gear. Wearing safety glasses and hearing protection can help protect you over time. "Hearing loss is cumulative, and most farm equipment is louder than we should be exposed to for a long period of time." Larson said.
Be sure that equipment is marked properly so that others can see you on the road. Slow moving vehicles should have an SMV sign on the back of the equipment, and implements should be clean so that they are more visible on the roadway.
Take care of yourself, including mental health. "Producers are the CEOs of their farm, and we need to make sure that they take care of themselves to keep the operation running smoothly," Larson said.
Stress is part of agriculture, it is important for farmers to take care of themselves by exercising, eating right, connecting with people in their social network and if needed, speaking to a mental health professional, according to Larson.
"A producer that takes care of their whole body is less likely to experience a serious injury because they are more mindful of their work and surroundings," she said
Subscribe to Our Newsletters
National Hog Farmer is the source for hog production, management and market news
You May Also Like
---