Hormel Foods Corp. and WholeStone Farms announce sale of processing facility
Hormel Foods Corp. and WholeStone Farms announce sale of processing facility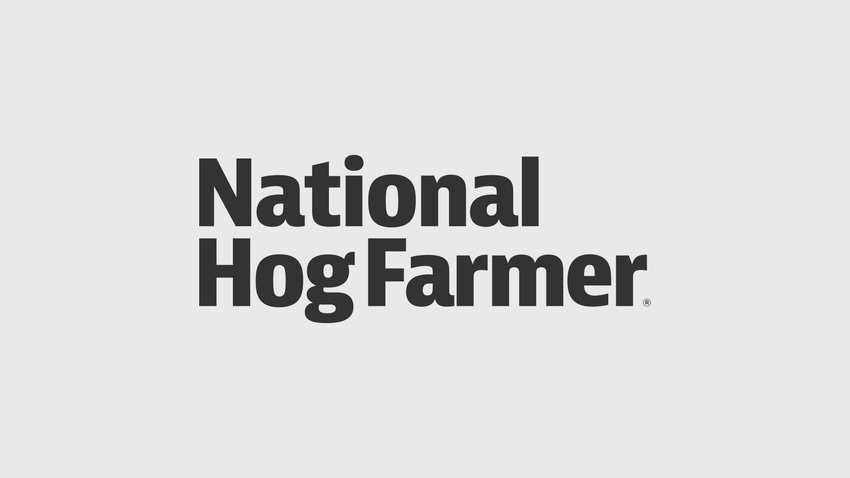 Hormel Foods Corp., a global branded food company, and WholeStone Farms, announce that they have entered into a definitive agreement to sell the Hormel Foods Fremont, Neb., processing facility to WholeStone Farms LLC. The transaction is subject to customary closing conditions and is expected to be completed in December.
"The Fremont facility has been an important part of our company for decades, and we are certainly pleased to have found a home for this team and facility with WholeStone Farms," says Jim Snee, chairman of the board, president and chief executive officer at Hormel Foods. "The strategic decision to transition the Fremont facility to WholeStone Farms reflects the long-term, changing dynamics in the pork industry, and most importantly, is aligned with our vision as a global branded food company."
"We look forward to working with WholeStone Farms to ensure a smooth transition for our employees, suppliers and customers," says Glenn Leitch, executive vice president of supply chain at Hormel Foods. "A multi-year supply agreement with WholeStone Farms ensures the Fremont facility will continue as an integral part of our supply chain in the future. Our focus continues to be on ensuring a stronger supply chain from procurement to shipment of products, fully optimizing our system to create an efficient, enterprise-wide structure to keep pace with the growing needs of our business."
"The purchase of the Fremont, Neb., processing facility from Hormel Foods aligns with our vision to create and capture value in the pork supply chain for the 220 independent producers who own WholeStone Farms," states Luke Minion, chairman of the board of directors of WholeStone Farms. "We value the dedication and experience the existing team brings to WholeStone Farms, and are committed to significant additional investments in the facility for production efficiencies and enhancing employee wellness."
The transaction includes a processing facility and a multi-year agreement to supply pork raw materials to Hormel Foods. The current Fremont plant management team and workforce will remain in place to ensure business continuity for all stakeholders. More information will be provided during the Hormel Foods Third Quarter Earnings Conference Call on Aug. 23.
Hormel Foods Corp., based in Austin, Minn., is a global branded food company with over $9 billion in annual revenues across 75 countries worldwide. Its brands include SKIPPY, SPAM, Hormel Natural Choice, Applegate, Justin's, Columbus, Wholly Guacamole, Hormel Black Label and more than 30 other beloved brands. The company is a member of the S&P 500 Index and the S&P 500 Dividend Aristocrats, was named one of "The 100 Best Corporate Citizens" by Corporate Responsibility Magazine for the 10th year in a row, and has received numerous other awards and accolades for its corporate responsibility and community service efforts. In 2016, the company celebrated its 125th anniversary and announced its new vision for the future — Inspired People. Inspired Food. — focusing on its legacy of innovation. For more information, visit HormelFoods.com and CSR.HormelFoods.com.
WholeStone Farms was established in 2017 to create and capture value in the pork supply chain. WholeStone Farms is owned by our 220 members who are independent producers and farmers raising livestock and crops in the Upper Midwest. WholeStone Farms collectively farms nearly 400,000 acres of cropland, raise 12 million pigs a year, and share a vision to continue the legacy of family farming. For more information, visit WholeStoneFarms.com.
Source: Hormel Foods, WholeStone Farms
Subscribe to Our Newsletters
National Hog Farmer is the source for hog production, management and market news
You May Also Like
---