Developing, sustaining public private partnerships
Developing, sustaining public private partnerships
Swine industry offers an incredibly diverse backdrop for lessons in biology, economics, technology adaptation and leadership development to name a few.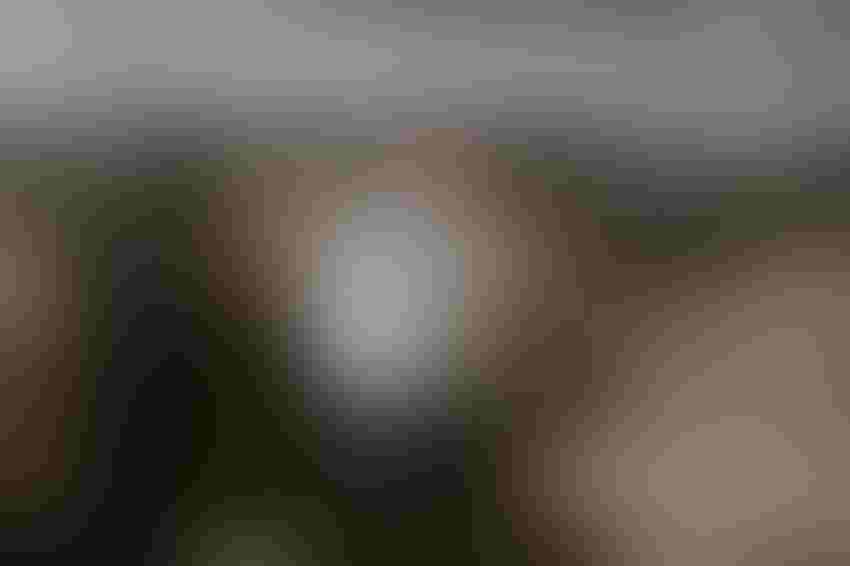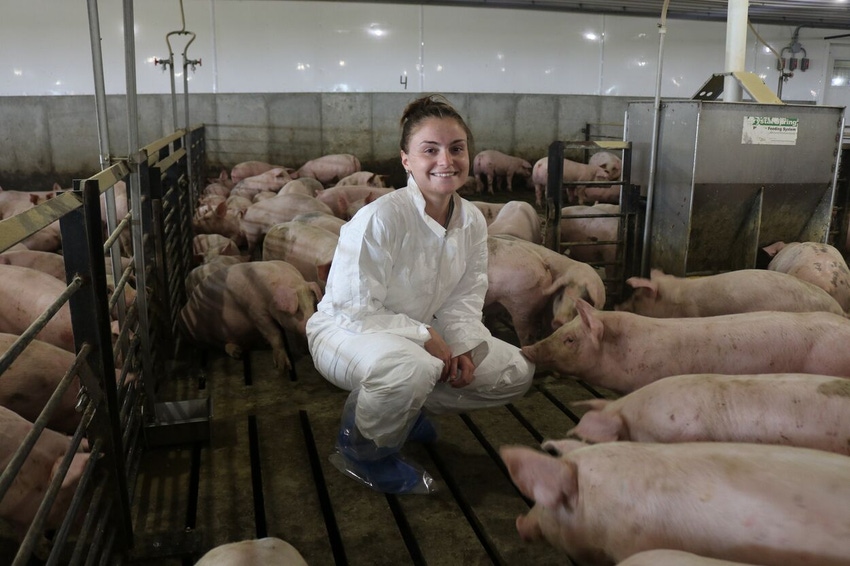 The partnership between public and private institutions has been a long-standing catalyst for innovation and human capital development in our industry for decades. While this partnership has evolved over the years, it is no less important to ensure it continues to thrive and change to meet the needs of our ever-changing industry. 
One of the clearest examples of the public private partnership is the founding of the land grant universities. These universities have driven innovation and talent development in agriculture for decades and continue to be critical to the advancement of our industry. However, universities are not the only public institutions that we should be focused on for partnership development if we want to create a robust and sustainable talent pipeline for our industry and ultimately continue to drive the innovation that will keep our industry efficient and maintain our position as a leading supplier of quality pork for the world. 
Benefits of the public private partnership
True partnership between private industry and our public institutions is truly a win-win scenario. Business can benefit from access to diverse resources and expertise found in academic institutions as well as the exposure to new ideas and innovation. Academic institutions can benefit from the perspective gained by having closer ties to the practical realities facing industry as well the potential for outside funding for research and education programs. 
Beyond the obvious benefits though, are the opportunities to build relationships that connect industry professionals with students and the teachers that will be developing them during their education. These relationships and connections are arguably the most important outcome of strong partnership between public and private institutions. 
Relationship building with teachers, professors and administrators must occur throughout the educational system. Reaching potential future employees when they are in high school or community college is an often overlooked, yet vital step, in ensuring the opportunities in our industry are understood from a young age. 
In addition, our industry has a lot to offer in terms of assisting with the educational process during these formative years. The swine industry offers an incredibly diverse backdrop for lessons in biology, economics, technology adaptation and leadership development to name a few. Using our industry as a real-world classroom to teach these concepts is often times a very attractive avenue for today's teachers and administrators. 
Innovation and leadership development
Innovation and leadership development are the two primary areas that an effective public private partnership can accelerate. Both are critical for the success of any business and are often times difficult to accomplish. Public institutions and private industry bring unique resources and expertise to both, however, collaboration can be a force multiplier that ultimately results in differentiated results that would likely not be obtained without the partnership. 
Let's begin by examining innovation. Innovation almost always begins with an idea. That idea can be for a new product, a new way of doing something or most often a better way of doing something we already do.  Innovation is difficult in most business because of the extra energy required to start, implement and sustain execution. Often times, innovating a business, especially a pork production business, is difficult because its hard to keep up with the new ideas, products and procedures that are available, not to mention the time it takes to sort through the data and figure out which one could work for your operation. Having an effective partnership with faculty in an academic institution can help with this. 
Professors and graduate students are excellent information resources and can be a great help for sorting through the library of information available to the industry. Having a relationship with someone in an animal science department as an example, is the key though. One off phone calls to ask about a random question are usually not as fruitful as developing a relationship that provides the person on the other side of the phone with perspective of your business that can help improve recommendations. 
This is the most basic form of a public private partnership and it can be accomplished in a relatively short period of time. Universities are incredible sources of information and creativity with resources to manage and disseminate both – an effective partnership with the right individuals within them can be an invaluable resource for a pork producer. 
In addition to information, many professors and graduate students are looking for commercial settings to conduct research. This can be an excellent opportunity to partner with them to evaluate new technologies or analyze your data in a new way and gain insights on how to best innovate your business. 
As stated earlier, leadership development is the second area that an effective public private partnership can develop for our industry. High schools, colleges and universities are generally focused on education and opportunities to practice leadership skills or to observe different styles of leadership are not always available. 
This is where private industry can help the public education institutions with student development. Students leaving school generally have gained many technical skills and they understand their area of study well.  Applying those technical skills to real world situations requires a much different set of competencies though. 
Many avenues exist for students to gain experience with leadership – job shadowing, internships, mentoring, etc.  Businesses provide excellent training grounds for students to develop leadership skills.  Being immersed in the day-to-day operations of a pork production business allows students to observe different leadership styles, but most importantly experience different leadership styles and the reactions of those being led. 
When approached deliberately, the leadership learning experience for a student during an internship or job shadow can be very effective. While internships, part time work, and job shadowing are important, sustaining the interactions with the student beyond a summer or winter break is critical for making the most progress in their development path and ultimately preparing them to contribute at a higher level when they join the work force.       
Taking it beyond the internship
Ultimately, the primary objective of public private partnership should be developing a talent pipeline for your business and the industry as a whole. Students who grow an appreciation and passion for our industry and develop the needed technical skills and leadership competencies to succeed will have a positive impact on you and your company even if they do not join your team. 
In my experience, you have to take your focus beyond the classic internship to ensure the young people who are filling the industry talent pipeline are adequately prepared and can go on to contribute quickly and effectively. Taking it beyond the internship requires relationships not just with the students who spend time with you, but with the schools they attend. There are many ways to keep a student engaged with your business after the summer is over, however these require a different approach and different level of effort. 
Many high schools and junior colleges offer, or even require, work study or extended internships. These are wonderful opportunities to engage students for extended periods of time and give them excellent experiences in what the day-to-day life is like in your business. It also provides an opportunity to train them on the basics, so in the event they decide to join your company after graduation, they have a head start on learning the ropes and can hit the ground running faster. 
In order to participate in these programs, up front time and effort is required with the administrators and teachers at these schools to establish your internship or work-study program and ensure requirements are met.  Additional time is also needed to have an on-going presence at the school to ensure the students not only know about your company and opportunities, but get excited about your culture and see a path for them to find a home after graduation. This is a great example of a public private partnership that can provide some short-term wins for your business and the students you are working with. 
Engaging students in four-year university programs beyond the internship can be slightly more difficult. Work study or experiential learning for credit opportunities do exist, but they can often be difficult due to locations, time available, etc. 
I have seen success with continued engagement after the internship though when companies continue to allow the students to participate in the projects or just the culture of the organization routinely after they have left to go back to school. This can be as simple as inviting them to social events at your business or keeping them engaged in your routine team meetings. 
With the advances in virtual meeting technology our world has experienced over the past few years, there is little excuse not to continue to invite your interns to your weekly or monthly team meetings even after they have gone back to school. This engagement will pay dividends down the road and it gives the student an opportunity to not only stay connected, but to continue to observe and absorb leadership competencies and maintain a grounded perspective as the industry and your business changes throughout the year. 
Graduate and professional students are an incredible talent pool and in my opinion one of the most important to engage and integrate in private industry throughout their education. These students by definition are specializing in a field of study and becoming experts. 
Expertise is a wonderful thing to aspire too in our industry, however experts without perspective are often times very ineffective. Embedding these students in your organization through routine interactions, projects that they can own, and visibility into the system level financial impacts of their area of study is one of the single best development opportunities you can provide. 
In order to accomplish this though, deep relationships need to be formed with their faculty advisors and the administrators at their schools. The support of the administration and faculty is one of the key catalysts to ensuring interactions are sustainable and the students have the time and bandwidth to engage. 
Roadmap for a great partnership
There isn't a single, universal roadmap to a great public private partnership within the pork industry. The needs of the business and academic institutions will be extremely variable and will change with time.  Therefore, its best to focus on the key components that will drive success. In my experience, its relatively simple to define these components, but often times difficult to execute on them. 
 Define your objective. As with any project, a clearly defined objective is a critical first step. Give thought to the scope of your objective from the beginning and make sure it allows for some quick wins to build momentum. Is the objective of your public private partnership to create a talent pipeline for farm workers? Innovate a specific area of your business, such as your nutrition program? Develop managers? Attract and retain support staff such as accountants or data analysts? Each of these objectives will have a different plan of action and could require a relationship with a different type of institution. Carefully and narrowly define this up front.

Do your research on the public institutions you want to engage with. Its normally best from a resource standpoint to be very selective and choose one or two schools you want to deeply engage with. Ensure they have the right expertise, student population and programs to accomplish the objectives you have set.

Develop relationships at multiple levels. As with any partnership between organization, it is critical to have champions that will push their respective organizations to engage in the establishment and sustainable development of the partnership. Consider investing the most time into the teachers or researchers who will be as close to the students or area of expertise you need as possible. This will ensure a point source for communication and the ability to develop a deeper relationship that is focused on the objectives you are trying to achieve.

Resource the partnership appropriately internally. Make it part of the job description for a member or members of you team. If you expect people to do it outside of work hours, or "moonlight" it, you will likely be disappointed. Ensure they have the time and are empowered to make decisions regarding the partnership you are trying to establish. Be cognizant of turnover as well, if the partnership doesn't become engrained into your business and is only carried by an individual, the partnership could end if that individual leaves your organization. Great partnerships are bigger than the people that manage them on a day to day basis – they have to be forged between organizations not individuals. 

Lastly, be patient. Great relationships take investment to develop and ultimately produce results. Navigating the landscape of different institutions and finding a way to make them meld with your business will take time and perseverance. 
Public private partnerships have been at the core of some of the greatest advancements in agriculture throughout history. They are no less important today than they were 100 years ago. The objectives of these partnerships have evolved and so to must we in the pork industry to ensure we are resourcing and nurturing them in such a way that we can continue to make sustainable progress in an ever more volatile world. The resources that exist and the opportunities to engage in the development of our next generation of leaders are nearly endless though. It just takes time and dedication to make it happen. 
Source: Beau Peterson, who is solely responsible for the information provided, and wholly owns the information. Informa Business Media and all its subsidiaries are not responsible for any of the content contained in this information asset. The opinions of this writer are not necessarily those of Farm Progress/Informa.
Subscribe to Our Newsletters
National Hog Farmer is the source for hog production, management and market news
You May Also Like
---