Ag spending bill sputters in Congress
Ag spending bill sputters in Congress
Legislative Watch: Deadline to fund government; commodity groups oppose anti-checkoff amendment; Senate votes to ban farmland sales to adversarial countries.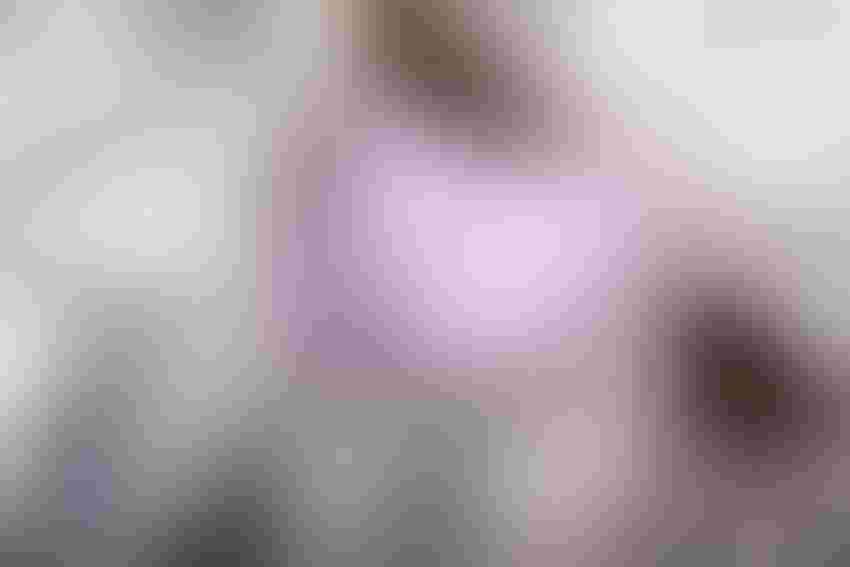 After initially planning to advance the annual agriculture appropriations bill this week, House Republicans changed course and removed the package from consideration amid internal party disagreements. Thursday afternoon, House Majority Leader Steve Scalise (R-La.) announced on the House floor that votes would no longer be expected Friday, "We will be finished for the August work period" after completing votes Thursday, said Scalise.
The bill, which also funds the Food and Drug Administration, would ban the sale of a widely used abortion pill through the mail, a provision that upset moderate Republicans. More conservative members of the party expressed frustrations over what they perceived as budgetary gimmicks to bring down spending levels rather than stronger cuts. The disagreements proved to be too difficult to resolve before the end of the week.
Congress is under a quickly approaching deadline to fund the government before the Sept. 30 end of the fiscal year. The House is now entering a six-week recess before returning mid-September. Only 12 legislative days are scheduled for the chamber in September before current funding expires. Thus far, the House has only approved one of the 12 appropriations bills necessary to fund the government.
Commodity groups rise up to oppose anti-checkoff amendment
Before House leadership pulled the agriculture appropriations bill from consideration Thursday, another battle was brewing over an amendment targeting commodity checkoff programs. The measure, introduced by Rep. Victoria Spartz (R-Ind.) and Thomas Massie (R-Ky.), would prohibit any funds from the bill being used "to carry out any program established under a commodity promotion law," commonly known as a checkoff program. Spartz claims the programs lack oversight and transparency.
Numerous commodity groups from across the spectrum of agriculture spoke out loudly against the Spartz amendment. "Pork producers overwhelmingly support their checkoff and understand the immense value it brings to pig farmers across the country," said National Pork Producers Council CEO Bryan Humphreys. "The checkoff provides critical research and market promotion that are critical to producers' success and livelihood." Counterparts in beef, milk, soybean and dairy associations issued similar statements opposing the amendment.
Spartz, a second-term member from central Indiana, announced in February she will not seek reelection in 2024. Rather than fading away in her remaining time in office, she has begun taking on high-profie fights, including battling checkoffs and promising to oppose all procedural votes in the House until she feels Congress "starts exercising its Constitutional duties." The checkoff amendment may be considered in September once Congress returns from its annual August recess.
Senate votes to ban farmland sales to adversarial countries
In a broad bipartisan vote, the Senate agreed to block businesses based in China, Russia, North Korea and Iran from purchasing American farmland. Senators Mike Rounds (R-S.D.) and Jon Tester (D-Mont.) offered the amendment to the annual National Defense Authorization Act. The amendment passed with a massive 91-7 margin.
"China and Russia are our near-peer adversaries and North Korea and Iran are no friends of the United States," Rounds said. "These four adversaries view America as their top competitor and only wish to gain advantage and opportunities to surveil our nation's capabilities and resources. This commonsense provision will make our homeland more secure. I am pleased this amendment was included in this year's NDAA, and I look forward to working with my colleagues to move this legislation across the finish line."
Foreign ownership of farmland has become a hot topic of conversation in Washington over the past years after a Chinese-owned company announced plans to build a corn mill just 15 miles from Grand Forks Air Force Base in North Dakota. Air Force officials voiced security concerns over the planned mill, saying it could present threats to national security. The Senate version of the NDAA must still be reconciled with the House-passed version and signed by President Biden before becoming law.
Subscribe to Our Newsletters
National Hog Farmer is the source for hog production, management and market news
You May Also Like
---