Groups petition USDA to ban incineration, mass burial
Groups petition USDA to ban incineration, mass burial
National Pork Producers Council says petition has no merit. If a producer applies for NRCS funding, any burial site must be approved by the conservation agent.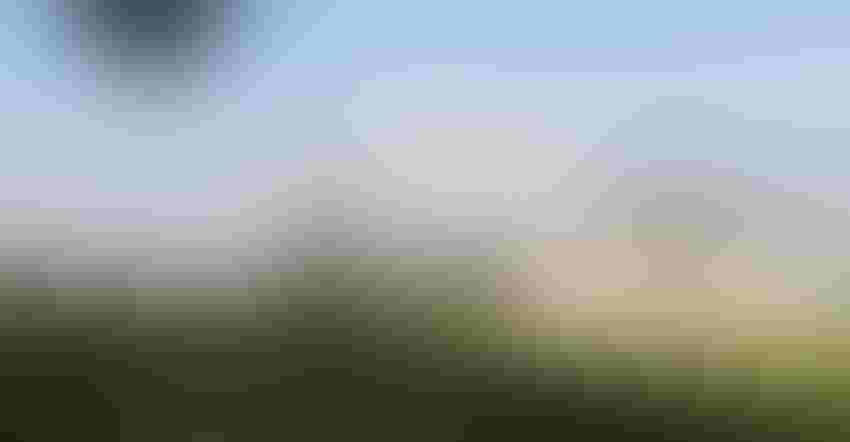 Conservation, environmental justice and public health groups filed a legal petition Monday calling for the USDA to ban on-site incineration and unlined burial of farm animals depopulated during the COVID-19 emergency. The legal action seeks to compel the USDA's Animal and Plant Health Inspection Service to "protect communities and the environment from dangerous pollution resulting from under-regulated and poorly monitored animal disposal during the pandemic." 
The petition was filed by Earthjustice, the Natural Resources Defense Council and the Center for Biological Diversity on behalf of 14 organizations. Petitioners also urge the USDA to create a publicly accessible, online database that tracks federal assistance for mass carcass disposal and provides people living near carcass-disposal locations with the information they need to protect themselves from pollution.
The petioners say the "USDA has acknowledged that burial in unlined pits and on-site incineration pose significant threats to air and water quality and to the safety of surrounding communities. Mass burial can contaminate the surrounding environment with pollutants, including nitrates, ammonia and chloride, as well as disease-causing agents and pharmaceuticals fed to the animals just before death. Burning animal carcasses releases air pollution and potentially contaminated ash."
The groups also cite that "banning on-site incineration is especially vital given growing evidence that particulate air pollution worsens COVID-19 outbreaks and contributes to increased COVID-19 deaths. On-site incineration of pig carcasses generates approximately three pounds of particulate air pollution per animal, compounding the potential health risks faced especially by communities of color, which are disproportionately harmed by both air pollution and COVID-19."
Other groups joining the petition include the Animal Legal Defense Fund, Association of Irritated Residents, Cape Fear River Watch, Catawba Riverkeeper Foundation, Center on Race, Poverty & the Environment, Coastal Carolina Riverwatch, Environmental Working Group, Johns Hopkins Center for a Livable Future, MountainTrue, Sound Rivers and Waterkeeper Alliance.
In response, the National Pork Producers Council issued the following statement.
"This baseless petition has no merit and is an attempt by anti-livestock agriculture activist groups to use an unprecedented crisis to pile on hard-working farmers during a very challenging time. Pork producers follow all appropriate human health and environmental protocols for safe disposal and have been working with federal and state authorities to address this crisis since it started. Please also consider the following:
We're not aware of any incinerations of depopulated animals.

If a producer applies for National Resources Conservation Service funding (Environmental Quality Incentives Program), any burial site must be approved by the conservation agent. 

As an example of state support: Minnesota set up central composting sites using protocols developed by USDA and in conjunction with their Department of Natural Resources.

Some estimate that up to one million market hogs have gone into rendering, which would be a significant proportion of depopulated animals."
Subscribe to Our Newsletters
National Hog Farmer is the source for hog production, management and market news
You May Also Like
---